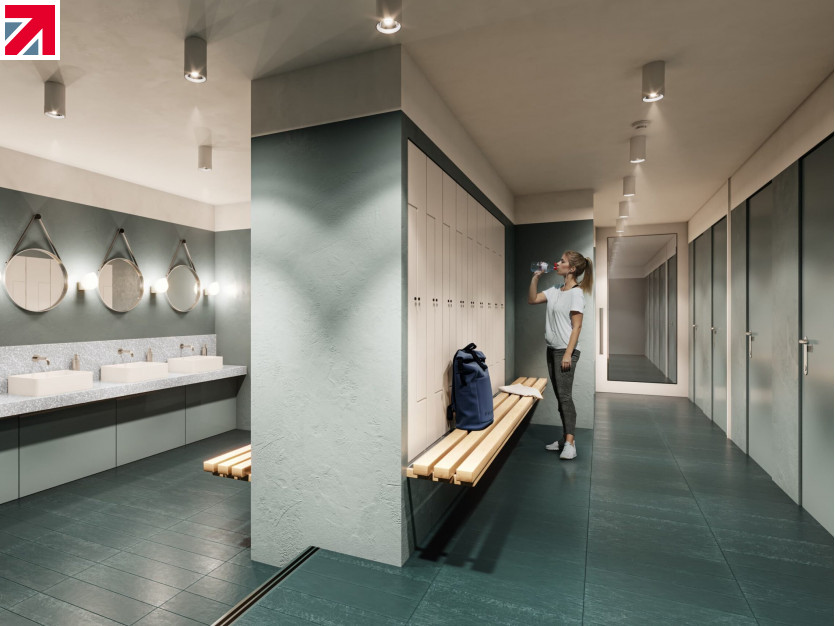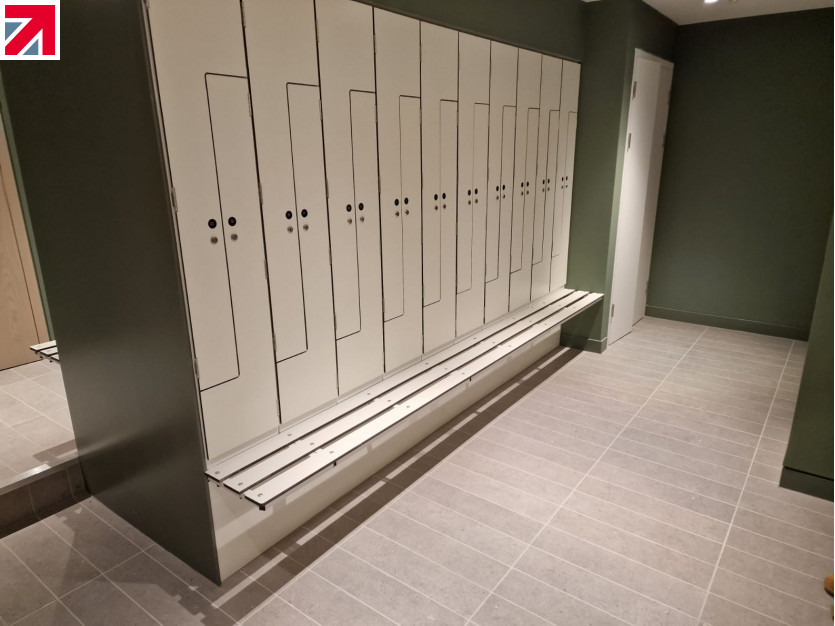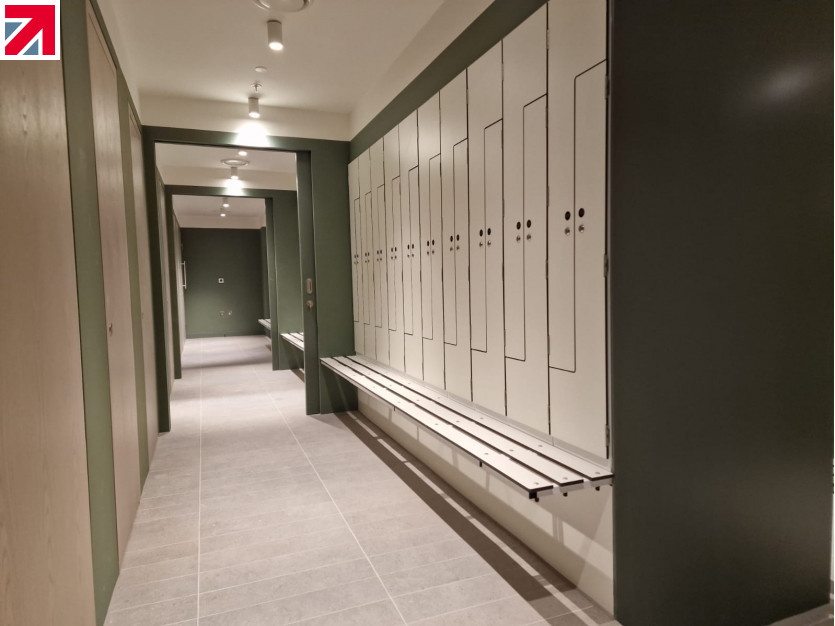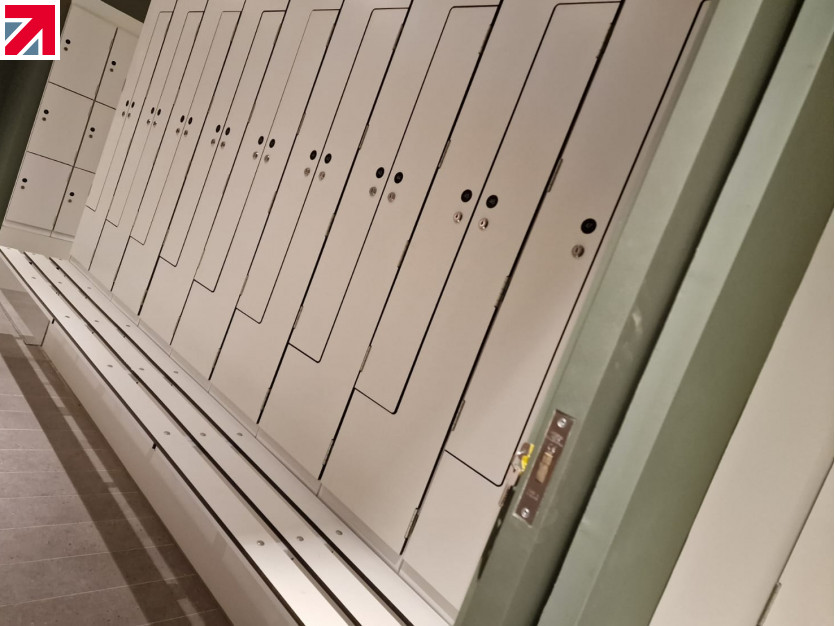 This brand-new sophisticated working environment in London was designed with best-in-class facilities, so it was an honour for Helmsman to be asked to supply the lockers. The building was created with an all-electric HVAC system that uses renewable energy, and so will be net zero carbon operationally. The 2500sqft roof terrace boasts views over London, and the facilities inside are just as impressive.
With the cycle to work scheme fast becoming more popular amongst workplaces, its no surprise that 72 Welbeck Street provided 114 spaces for bicycles, 9 showers and 138 lockers in their luxurious new commuter facilities.
It was great to work with Specialist Joinery Group again on this project. In order to optimise the storage for the lockers, the client chose a variety of locker designs, including Z Lockers and 3 Compartment Laminate Lockers. Z Lockers are a great choice as they allow 2 people to store their items in the footprint of one locker and allow hanging of clothes, perfect for those who have cycled to work and are getting changed. While laminate lockers are perfect for a professional heavy duty finish.
Both the Z Lockers and Laminate lockers chosen were manufactured from aluminium and stainless steel with Abet Laminate doors in colour Spring White. These materials are designed to withstand a wet environment and so are perfect for the changing rooms at 72 Welbeck Street. The Z Lockers also featured stands with seats, with slats in matching laminate from Abet.
All of the lockers were finished with black circle number plates and Lowe and Fletcher camlocks. The perfect choice to keep the changing rooms looking slick and modern.
This was another great project to be a part of in the heart of London, and it's great to see that our lockers look and feel just like the designer intended.
If you need Z lockers, Laminate lockers or want to chat with us about any bespoke locker requirements, give us a call on 01284 727626 or click here to get a quote.
Find out more about Helmsman Lockers and Cubicles on their member profile page here