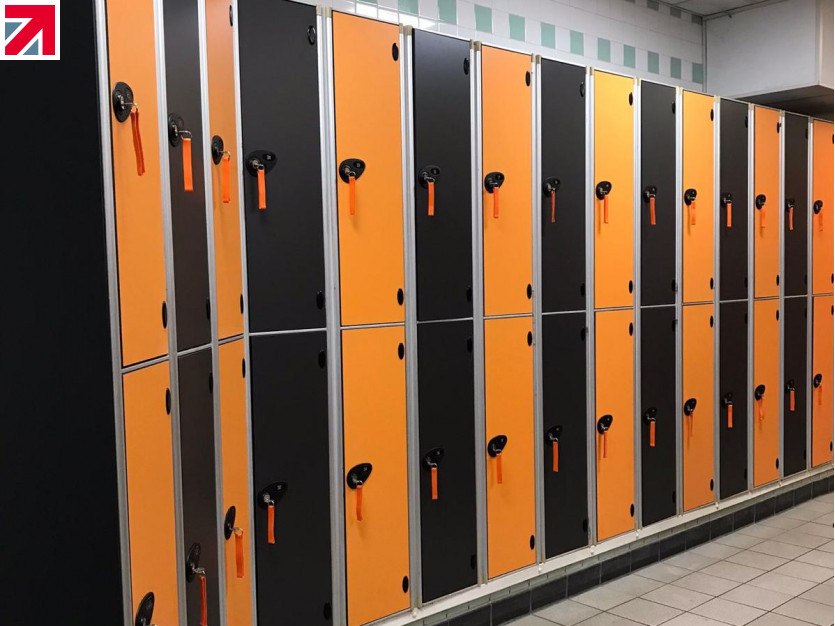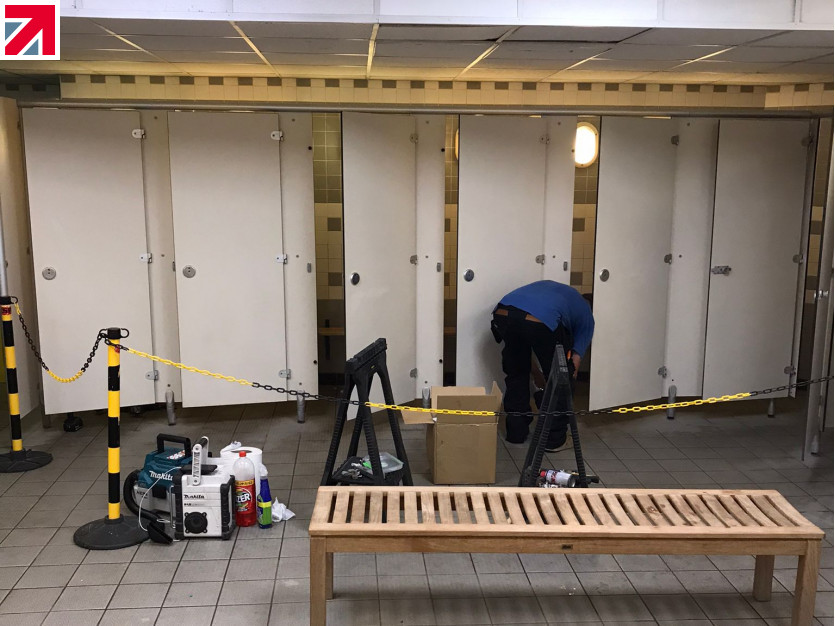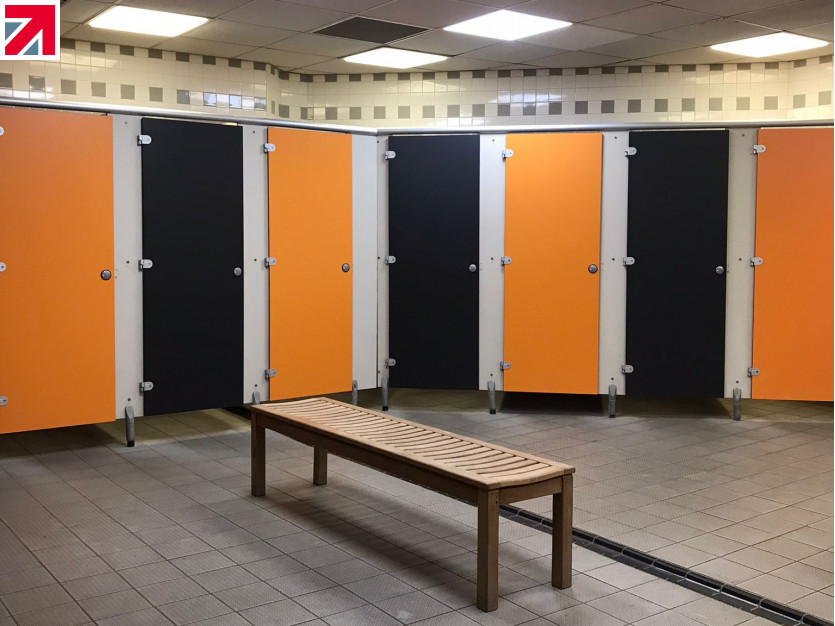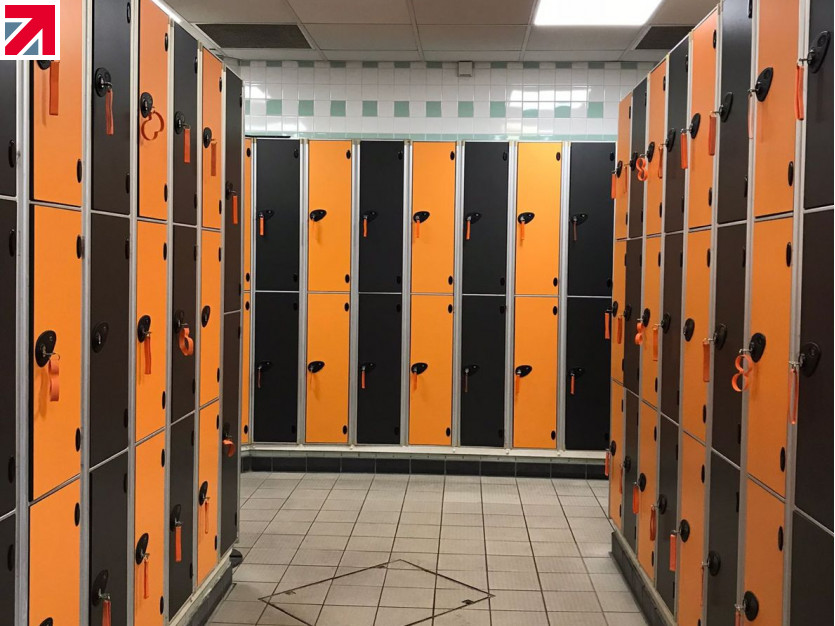 The Service Department at Helmsman have been hard at work at Felixstowe Leisure Centre. The changing rooms at Felixstowe Leisure Centre were kitted out with Helmsman's lockers many years ago, and whilst the existing lockers and cubicles had lasted a long time, they were tired and generally needed refreshing.
The locker bodies were still great quality, so we manufactured and installed new doors, with new locks and numbering, and supplied wrist straps for the keys. The lockers were a fairly old design, that we don't often have requested anymore, however as we provide the full package at Helmsman, we can manufacture most bespoke options, including replacements for lockers from other manufacturers. See our Riverside Leisure Centre Case Study for example.
Our team manufactured brand new laminate locker doors with matching cubicle doors and facias for this service project. We used BioCarbon's Carbon Neutral laminate in colour "Graphite" and Abet Laminate in colour "Yellow Pop" to refresh the changing rooms with a splash of colour, completely transforming the area from the white and blue theme that existed before. The locker doors are complete with brand new numbering and Lowe and Fletcher cam locks with wrist straps for the keys. These wrist straps are a great addition for lockers in leisure centres, providing the flexibility for users to wear their key whilst they use the facilities.
It was interesting for the team to work with an older design of Helmsman locker, and with the refresh of the lockers and cubicles, the changing rooms at Felixstowe Leisure Centre look brand new again. We're sure that the updated lockers and cubicles will stand the test of time, but if the leisure centre decide to make another update to their theme, or repair some wear and tear, our service team will be here and happy to help.
If you have a similar project, or need some help from our service team on anything else, contact us today on service@helmsman.co.uk or call 01284 7727626.
Find out more about Helmsman Lockers and Cubicles on their member profile page here