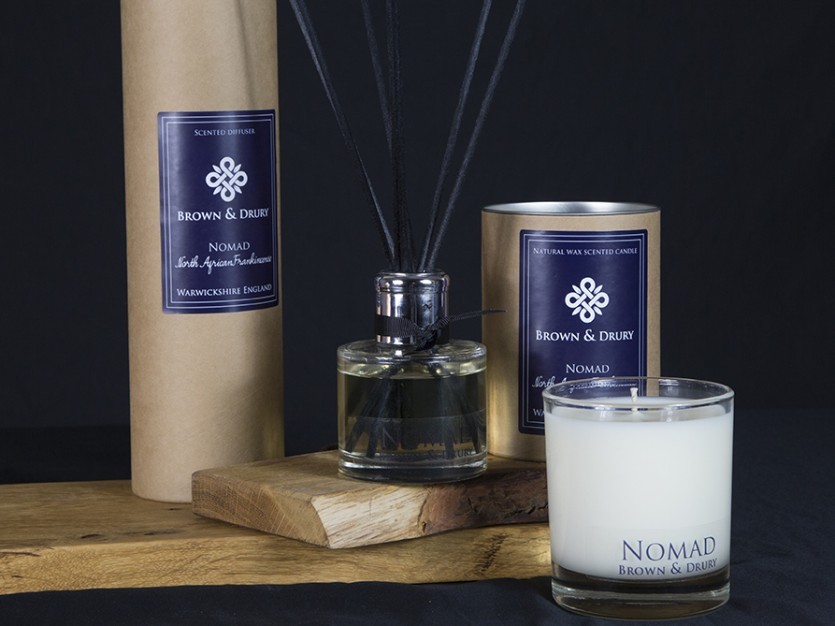 BROWN and Drury is a Warwickshire-based home scent boutique and it has had its application to join Made in Britain approved.
Gail Drury, founder of Brown and Drury, told Made in Britain, "I fell in love with fragrance and candles when travelling the world as an accessories buyer for an international firm. This inspired me to create and develop the brand Brown & Drury and scented products that I love!
"All the candles are made with love and care from my studio at home and without the use of additives or animal products. The thing I love about my work is my commute – from the house to the studio in ten steps! Very often you will find me in my studio at home pouring batches of candles – you don't get much more artisan than that!"
Ms Drury believes that the Made in Britain mark will enhance her products. In addition to putting it on the products themselves, the company will also use the mark on its website and social media channels.
"With the current situation around the globe I think that we are heading towards more nostalgic times and people will be purchasing products made closer to home. The logo and endorsement of this British association will help promote and enhance my brand," said Ms Drury.
To find out more about Brown and Drury visit its members' directory profile page here and its website here.