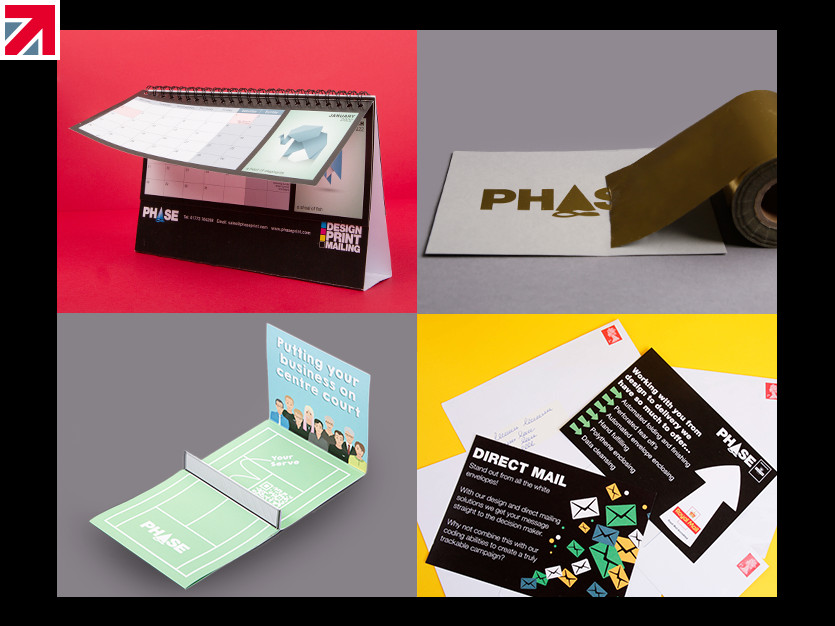 Make it personalised…
It isn't only the address that can be personalised on direct mail. Use a name or company logo to show your customers they are valued. With the right data you can even target who receives which type of marketing material so
Try something useful…
Direct mail is most likely to stick around if it's something your customer can use. Calendars are always a popular choice as they are guaranteed to keep your brand name on their wall all year long.
Make it beautiful…
One of our most talked about direct mail was a simple postcard. Foiled with an inspirational message our customers have popped it on their notice boards, office walls or simply tacked it next to their computer. Going that little bit further by adding foiling, lamination or a pop up feature.
Speaking of pop ups, make it an experience!
Interactive mail such as pop ups, confetti bursts or an ornate opening fold can make your mailer more memorable. Doing something to entertain your customers will make you stand out from all the regular brochures and leaflets while keeping all the information that you want to communicate. Just because it is a serious message doesn't mean the delivery can't be fun!
Take the hassle out of delivery.
We send our direct mail straight to your customers from the factory. What could be simpler? Simply send us your mailing lists and finalise your design then sit back and relax.
Hopefully all these ideas have got your creative juices flowing, give us a call to discuss how we can make your dream mailing campaign into a reality.
We are always updating our Instagram with new ideas, why not give us a follow and see what we have been up to. Inspiration
Find out more about Phase Packaging & Direct Mail on their member profile page here