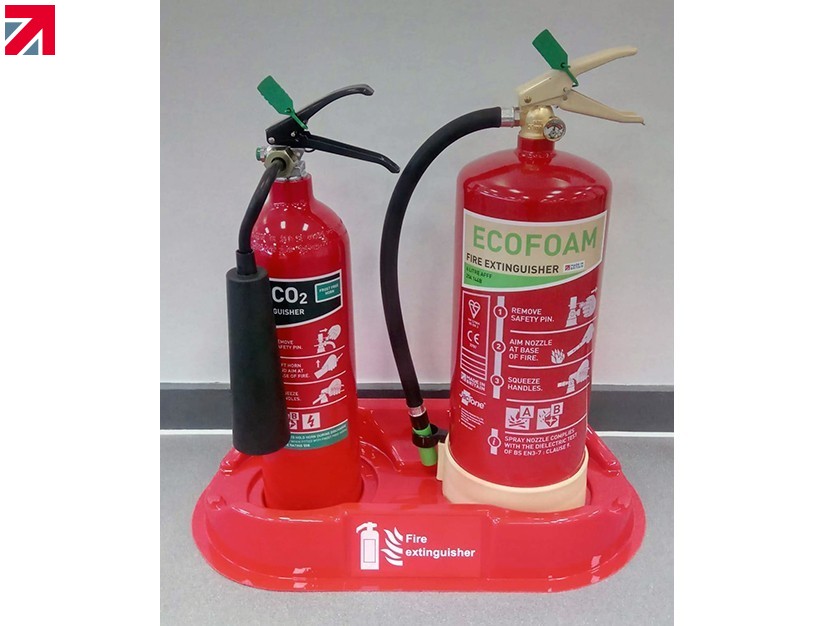 JACTONE Products, a UK manufacturer of fire and safety equipment was recently contacted by Sharp Fire & Rescue Service to supply it with fire safety equipment, including Jactone's UK-manufactured fire extinguishers for an NHS Nightingale Hospital.
Jactone managing director, Craig Halford commented, "As a UK manufacturer, it was extremely important for Jactone that we were able to support the national effort in fighting Covid-19, with supply of essential equipment to several Nightingale hospitals. Even though, thankfully, it appears that this vital resource may end up under-utilised, we are proud to be associated with the project. Our customer Sharp Fire and Rescue Services has done a great job and we were delighted to support them when the call came and would do so again in the future."
Sharp Fire & Resuce Services said, "It is fair to say that the last couple of weeks have been a somewhat dynamic situation for our organisation and we have relied upon our staff and suppliers for their continued support, for which we are extremely grateful. We would like to express our sincere thanks to Jactone Products, with whom we have always enjoyed a positive working relationship and who share our ethos of local businesses supporting each other."
"We had an urgent requirement to supply the fire extinguishers, stands and fire blankets for an NHS Nightingale Hospital and despite us contacting them late out of hours, one of their directors personally answered our call for assistance. They also arranged an early opening to ensure that everything was ready for collection, so that we could deliver and install this fire equipment later that very day. A huge thank you to 'Team Jactone' ".
Jactone was delighted to support Sharp Fire & Rescue Services with the supply of essential fire safety equipment when the call came. The company is proud to be associated with the project and happy to support its customers and the NHS.
Find out more about Jactone Products Ltd on their member profile page here