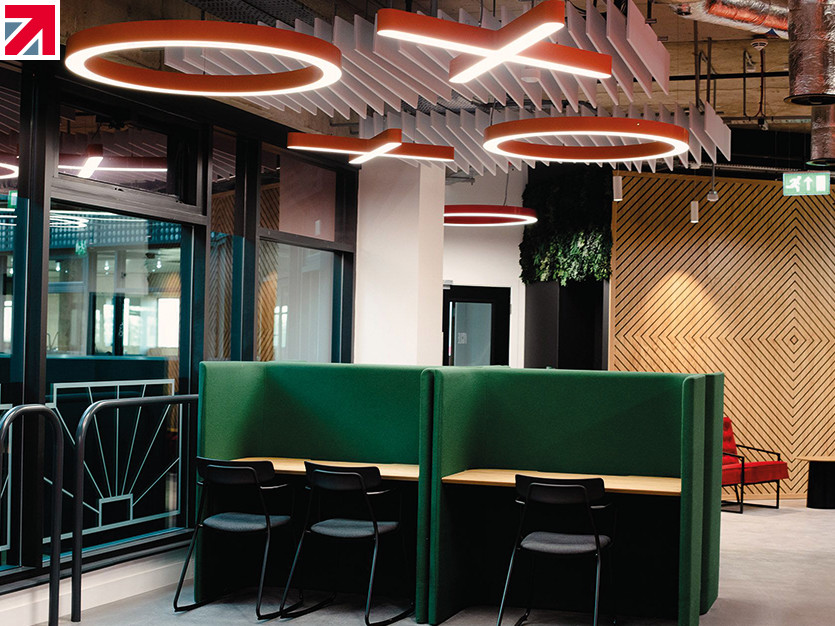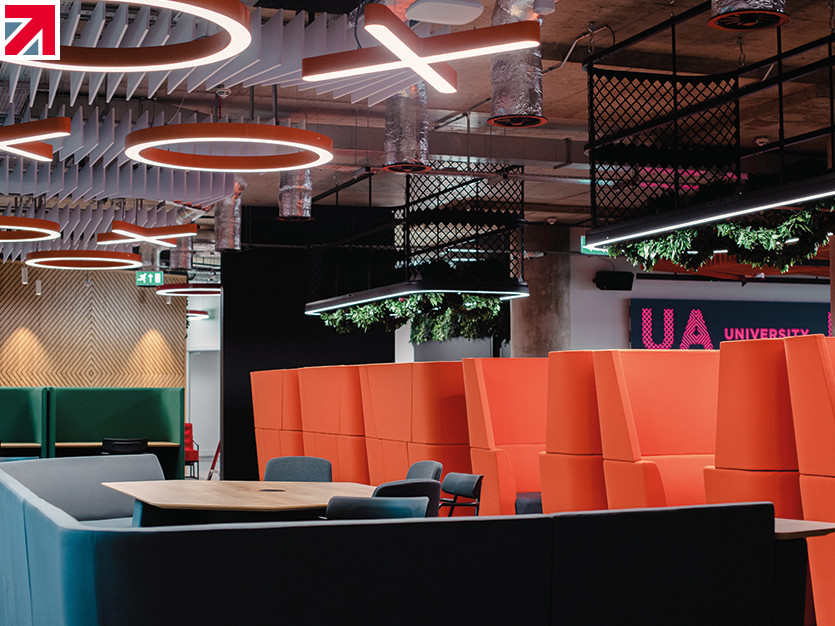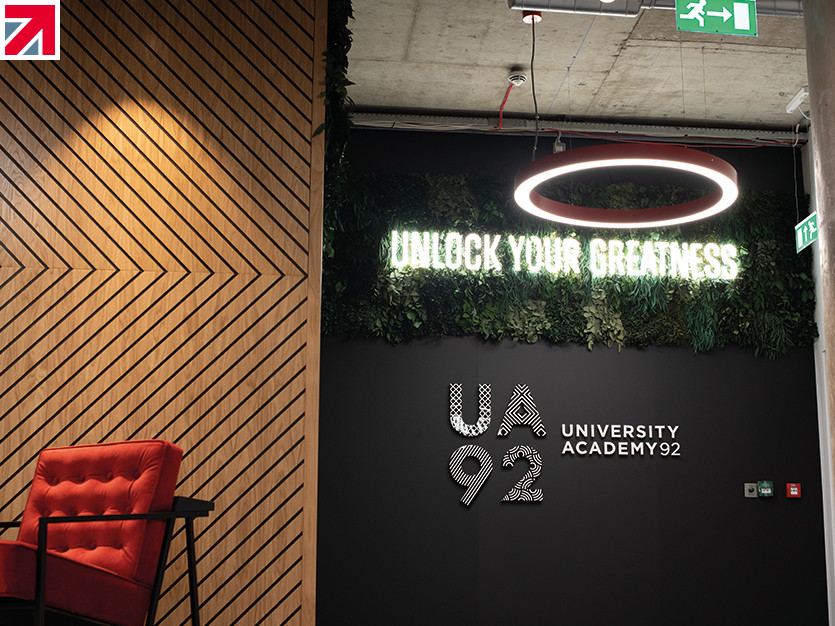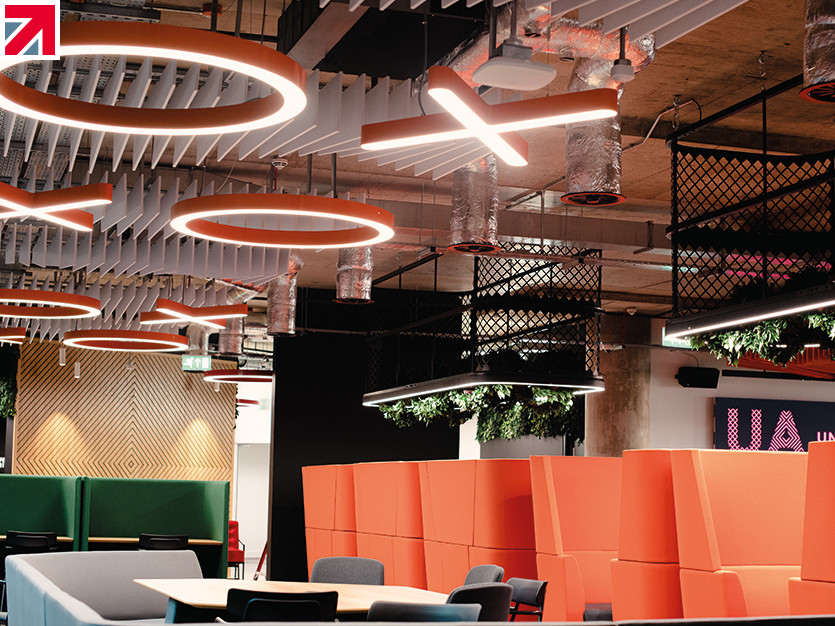 University Academy '92 (UA92), is a groundbreaking higher education institution co-founded by the renowned Class of '92 and Lancaster University.
Based in Old Trafford, Manchester, UA92 opened in 2019 and aims to make higher education accessible to all through its founding principles of accessibility, social mobility and inclusivity.
UA92 has been awarded a £2m funding grant by the Office for Students to support the development of a world-leading digital learning academy.
The new development will include two specialist studios, a robotics laboratory, mobile learning studios and an immersive video environment. Once the new academy is complete, UA92 will be able to increase their capacity for digital students from 65 to 634.
BRIEF
Crookes Walker Consulting Ltd. were appointed to undertake the mechanical, electrical and plumbing design and were responsible for creating the lighting scheme. The aim was to deliver a vibrant and modern environment within the main circulation areas with special focus on the foyer, as well as an area for students and staff to meet, work, collaborate, and socialise.
A combination of the Forma Round and Forma Cross LED pendants were selected for the study, collaboration, and waiting areas. To maintain a cohesive theme, and keep the aesthetics of the area on-brand, these pendants were specified in bespoke red and orange RAL colours. The overall design of the areas were conceptualised with pre-visualisation and 3D renders.
The energy saving pendants not only employ energy efficient LED light sources they are also DALI dimmable enabling them to dynamically dim depending upon the amount of natural light ingress. In addition, several were prepared with integral emergency to ensure the scheme's compliance with BS:5266-1.
Suspended pendants featured elsewhere within the lighting scheme. These include Steon's Globo LED and Bulleto Mini-P luminaires which are used to great effect in the waiting and break-out areas.
OUTCOME
The new lighting solution at UA92 creates a striking impression and helps define the different areas of the open plan layout. The luminaires in their bespoke RAL colours have really elevated the space and have complemented the well-considered and cohesive interior design; whilst having a major contribution to the overall aesthetic of the area. The luminaires also seamlessly fulfil their primary function of illuminating the spaces with the added security of emergency functionality, all with a modest energy consumption.
TESTIMONIAL

"We have been eagerly anticipating the opening of this facility which is a fantastic addition to our campus. Whilst it has only been open for a matter of weeks, it is already evident that it is going to be a very well utilised space. A lot of people have contributed to delivering this project and now we are seeing it all come together it is encouraging to see that the hard work has paid off."
Find out more about Steon Lighting on their member profile page here