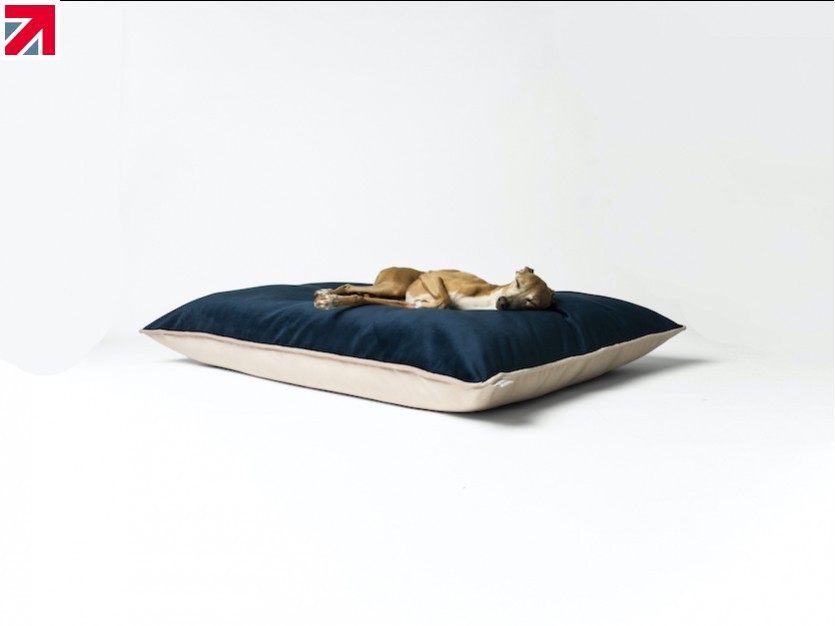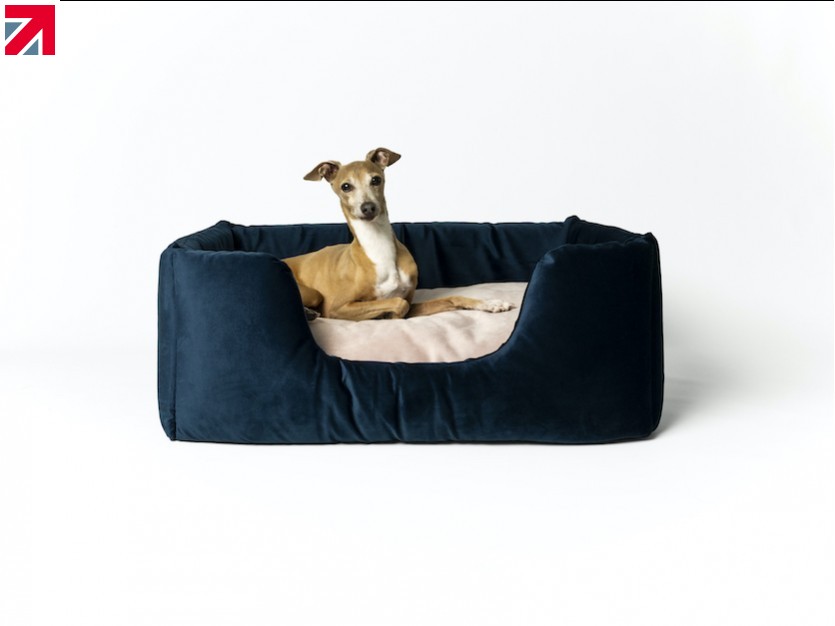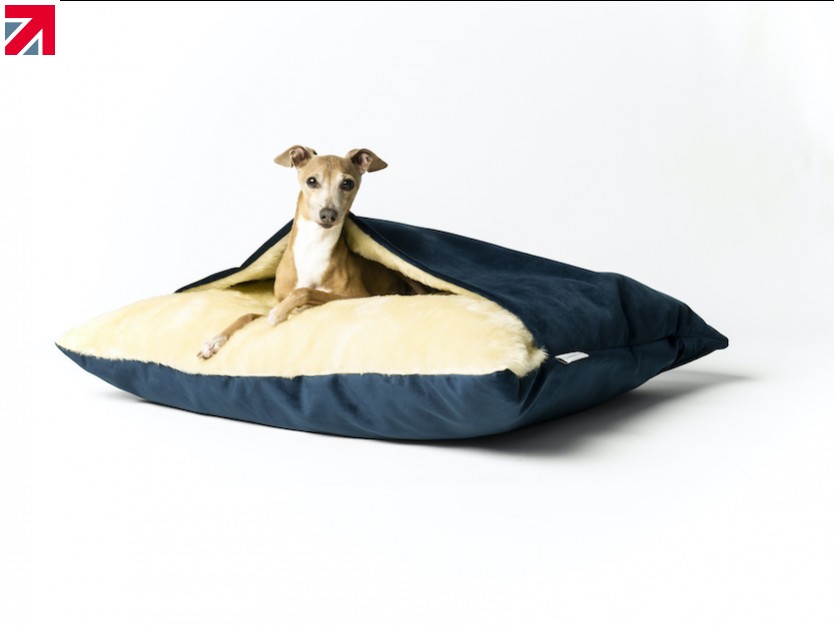 Inspired by the palest of pinks and midnight skies, award-winning, Made in Britain luxury dog bedding designers Charley Chau will have dogs sleeping in sublime comfort from dusk, dawn and beyond with the latest colours to join their Velour collection.
Introduced in 2016, Charley Chau's Velour collection with its bold contrast colours was a first for dog bed styling and upped the ante for style-driven dog bed design.
Cosy, stylish and practical, the new Midnight and Palest Pink colourway pairs a rich, luxuriant blue with the palest of pinks to create a stunning combination that works in a multitude of interiors, with the option to 'flip' for a fresh look. Made from velvety-soft upholstery-quality Velour, the new shades are available across three of the brand's most popular designs. All that's left to do is pair the right style with the right pup.
The Day Bed Mattress, from £72.50, is a fantastic all-rounder for dogs that like to stretch out in their sleep and is great for giving a dog additional pit stops around the home. Charley Chau's Day Beds are deep-filled with insulating hollow-fibre and constructed with internal wall panels to help the mattress maintain its shape - no unwelcome lumps or bumps - just a soft-supportive mattress that will keep a dog super-comfy over time.
Alternatively, the Deeply Dishy Bed (from £140) - styled with clean, simple lines - has cosy sides and a deep-filled luxury mattress to offer the deepest, soundest of sleeps for dogs that love to curl and cosy up! Style the bed to suit a home's interiors with solid Midnight or flip the base for a two-tone contrast with Palest Pink.
No style update would be complete without an add to Charley Chau's signature Snuggle Bed. In plain rich Midnight and priced from £90, it has a stitched in blanket top and faux fur fleece lining for a dog to climb into – a firm favourite style of bed for burrowers such as terriers and sight-hounds.
Spare Covers are also available for both the Snuggle Bed and Day Bed Mattress, so existing Charley Chau households can refresh their current bed. They are also great for rotating between washes.
From the outer covers and the mattress inners, the new Charley Chau beds are fully-machine washable. Plus, velour fabric is also fab at coping with dog hair - brush off or hoover away – so as well as looking gorgeous they are super practical with pets too!
Shop the new Midnight and Palest Pink range at Charleychau.com.
Find out more about Charley Chau on their member profile page here