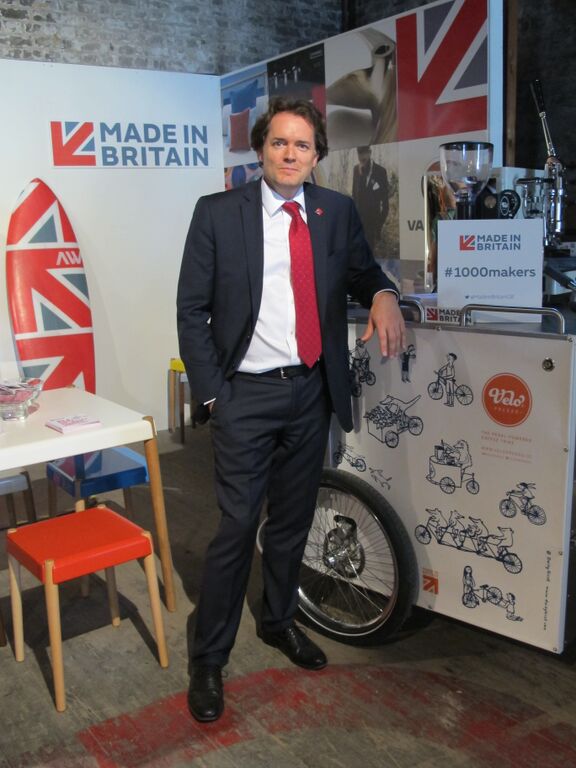 Made in Britain launches initiative to boost business for #1000Makers
Not-for-profit unites growing support for British-made goods
The Made in Britain Campaign, a not-for-profit organisation supporting British manufacturing, has announced its #1000Makers initiative; a drive to find and recruit a further 500 British manufacturers by December 2015, helping them sell more by applying the Made in Britain marque.
The announcement was made at Best of Britannia London, a pop-up department store showcasing cutting-edge British design, innovation and craft. The #1000Makers campaign will target all British manufacturers, from makers of clothes to cars, from young entrepreneurs to multi-national corporations; companies selling locally to those already exporting around the world.
John Pearce, CEO of Made in Britain said: "The Made in Britain Campaign is a community of amazing makers, from specialist craftspeople right through to mega-corporations employing thousands. The goal we all share is sustainable economic growth and the creation of manufacturing sector jobs. With twice as many members we can increase the impact we have when lobbying buyers and specifiers around the country, highlighting this diverse range of businesses, products and people.
"Our membership is growing fast. We've recently passed the milestone of 500 manufacturers and we aim to reach 1,000 ready for January 2016, when we'll also be engaging with the general public and businesses through retail promotions and online stores. With a little more than 12 months to go until the Rio Olympics and Paralympics, there has never been a better time to be shouting about British-made products and championing the UK's amazing manufacturing sector."
The Made in Britain Campaign supports and promotes British manufacturing, enabling customers at home and abroad to identify British-made products.
The campaign works with trade buyers, specifiers and consumers, to raise awareness of its members, and the marque, so they have confidence that goods carrying the marque are legitimately made in the UK.
The Made in Britain Campaign was formed after a survey of British consumers showed 67% of people said they wanted an official seal of approval to show if a product was made in the UK.1 Using country of origin labelling can also benefit British brands abroad. A recent report suggested British exporters could unlock a premium of up to £2.1bn by branding their products as 'made in Britain'.2
The parent company of Stoves, one of the founding members of the Made in Britain Campaign, won a Queens Award for Enterprise in the International Trade category, having increased exports by 880%, which was in part due to labelling its cooking appliances as 'made in Britain'.3
Businesses interested in becoming Made in Britain members can find out more at madeingb.org.