FUNDING and opportunities offered by the Ministry of Defence's (MOD) Defence and Security Accelerator (DASA) were presented to Made in Britain members on 18 November 2021.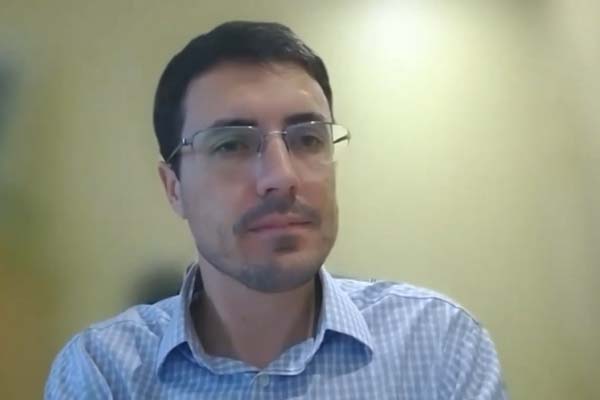 Representing DASA, innovation partner Peter Wilkins (left) spoke about matching innovation with the MOD and wider UK government's challenges and needs. He also presented a number of compelling facts, including that DASA has funded 934 individual projects since its establishment in 2016; in 2020-21 DASA funded 208 innovations and awarded £36.7 million of funding and 63 per cent of contracts were won by SMEs.
DASA has an estimated funding budget of £60 million for 2021-22, which is its highest ever.
Three key points from the DASA presentation included:
DASA works across government and sectors, including the Home Office, Department for Transport and Bank of England. DASA finds and funds exploitable innovation to support UK defence and security quickly and effectively, and support UK prosperity.
Funding comes with access to end users and technical advice, as well as relatively few strings attached. 100 per cent funding is on offer, no equity required, contracting is rapid compared to other funding bodies and intellectual property stays with the innovator.
DASA wants to hear from Made in Britain members and is 'always open to ideas', according to Mr Wilkins. It's easy to make contact and be connected with your local DASA Innovation Partner via: https://www.gov.uk/guidance/contact-a-dasa-innovation-partner.
A recording of the presentation can be viewed here: https://www.madeinbritain.org/account/opportunities/watch-this-webinar-about-selling-to-the-mod-direct-from-your-browser-now. Members need to be logged in to their account to view it.
A diverse range of Made in Britain members registered for the session. There was time for the majority of participating members to introduce their business to DASA and a number asked questions specific to their company's interests.
The session was hosted by Camilla Hadcock, director of Made in Britain and Roach Bridge Tissues. It was facilitated by Made in Britain's government and international trade advisor, George Middleton.
For more information to or contact Peter Wilkins, email: trade@madeinbritain.org.