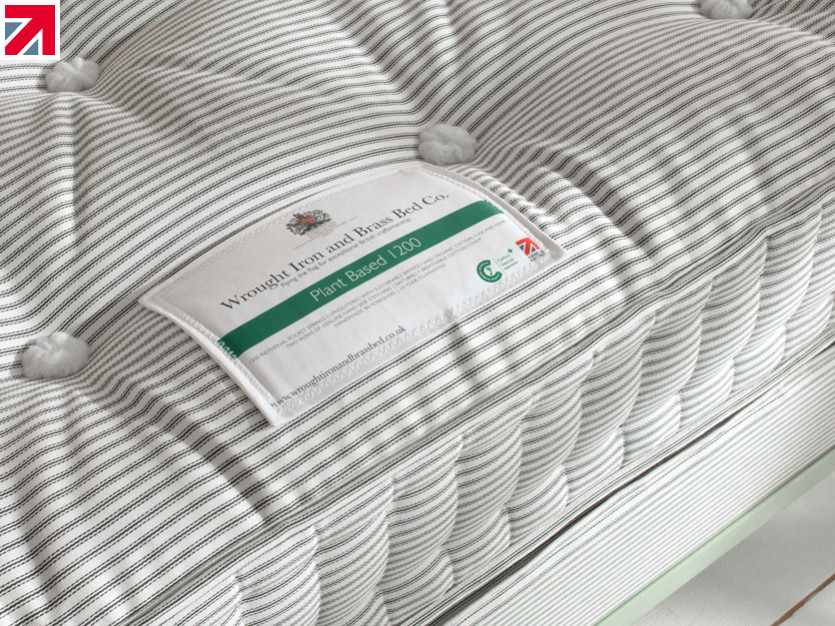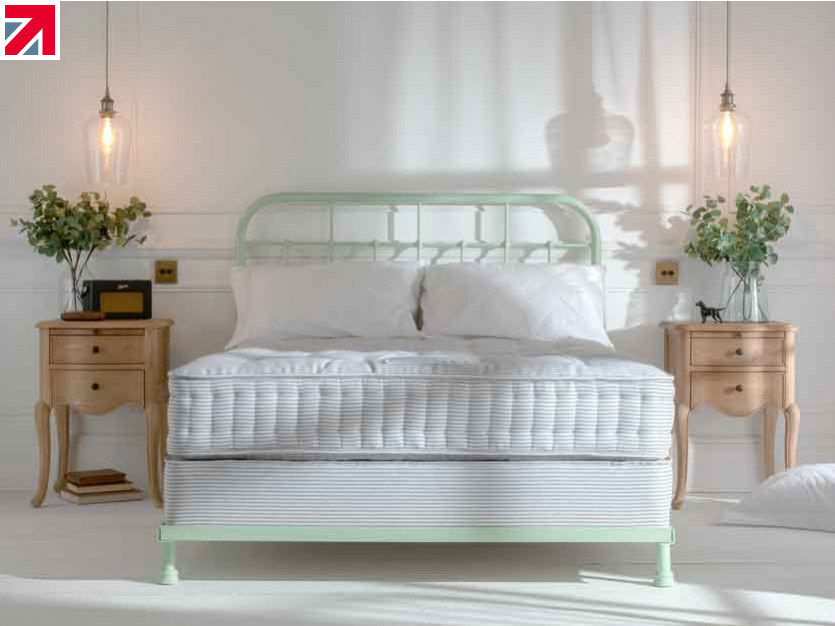 With the official start of British Summertime only a few weekends away- Wrought Iron and Brass Bed Co. are set to launch a new plant-based mattress collection.
When Amanda Oldfield founded Wrought Iron and Brass Bed Co. nearly twenty years ago, little did she think that her family company would someday lead the way in being the first Carbon Neutral+ metal bed maker globally and pioneer a comforting range of plant-based mattresses- handmade in Britain.
Celebrating Earth Day, this exclusive range of mattresses will launch on April 22nd- however, customers can pre-register their interest in this range by visiting www.wroughtironandbrassbed.co.uk. With guidance from the Vegan Society, Wrought Iron and Brass Bed Co. have created a range that meets not only the requirements of a vegan but also that of someone looking to live a more natural lifestyle. Working closely with their suppliers, this new collection of mattresses features over 1900 grams per square meter of organic cotton, flax and hemp, plus certified, sustainably sourced Bamboo- finished in Wrought Iron and Brass Bed Company's distinct blue and white stripe breathable cotton fabric.
"Over recent years, we have received a significant increase in consumers asking if our mattresses meet their requirements as a vegan or someone looking to live a natural lifestyle, and I realised we had little to offer." say's Amanda. "Since I founded Wrought Iron and Brass Bed Co. nearly twenty years ago, listening to our customers and authenticity has played a fundamental role. As veganism becomes more mainstream, my aim with this new mattress collection is to offer a mattress that meets the beliefs of those looking to live a vegan or natural lifestyle- which is why seeking the guidance of the Vegan Society has played a crucial role in the development of this range."

"The Vegan Society has been registering products worldwide for over 30 years, and our Trademark can be found on over 65,000 products worldwide. The trademark helps consumers identify a product free from animal ingredients and not tested on animals. Up to 95% of buyers seek independent verification on products. Registration with the vegan trademark gives brands the confidence to shout about their vegan credentials and enables customers to make informed, trusted purchases." adds Nina Anderson, Trademark Sales Executive at the Vegan Society.
"Developing this range has been a wonderful learning experience. One that has made us evaluate and question many elements of our manufacturing practices, ensuring that any polishes or compounds used in manufacturing our bed frames are 100% animal product free." Says Amanda. "We can offer vegans and those wishing to live a more natural lifestyle both bed frame and mattress that meet their beliefs and offers a wonderful resting night's sleep."
Named the 'Plant Comfort' collection, their new product range is set to add to their sustainability accolades under the guidance of the Vegan Society to offer an authentic product that proudly reflects their hard work and commitment to customers who are looking for a natural living or vegan lifestyle.
Find out more about Wrought Iron and Brass Bed Company Ltd on their member profile page here