TEN years ago the Merseyside-based cooker maker Stoves had the idea of creating a mark that told customers that an item was made in Britain. The idea was supported by the then leader of the Labour Party Ed Miliband and led to the CEO of Stoves giving this interview to Sky News on 6 March 2012.
That was how the Made in Britain organisation started. Ten years on Made in Britain has caught up with Denver Hewlett and asked him about his recollections of that exciting idea.
"The genesis of the 'Made in Britain' initiative was a simple marketing idea to sell more cookers by promoting their British provenance. Ten years ago, it really wasn't fashionable to be made in Britain, but I thought it was a great idea to explore - it really took off and hundreds of manufacturers wanted to join in," said Mr Hewlett. "The 'Made in Britain' initiative struck a chord across the manufacturing community. Once our Stoves marketing campaign began, around 900 companies got in touch to say they wanted to get involved as well. They all agreed with us that having a 'Made in Britain' mark to promote the British provenance of their products could help them sell more."


Mr Hewlett's ambition never extended to creating the Made in Britain organisation of today. "It certainly wasn't my goal to spearhead a movement," he said, "but companies began contacting me in droves to say that they wanted the 'Made in Britain' mark on their products too. We were all united in support of one central idea and quickly became a community - but trying to organise any group decision-making in those early days was often like herding cats!"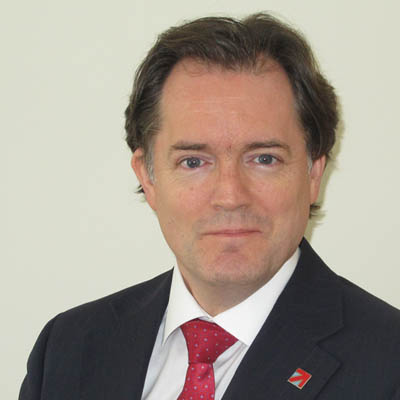 John Pearce (left), CEO of Made in Britain, had this to say about the first decade of Made in Britain: "Creating a unifying mark for British manufacturers and an official organisation to add value and meaning to that mark, was never going to be a short term project. Ten years on from Denver's landmark appearance on Sky News, I am delighted to hear of his continued enthusiasm for British manufacturing and to know he's still cheering us on in our efforts to unite, support and promote 1000s more members in the coming years.
"Denver was the first person I met, the week I started working for Made in Britain in April 2015, and took me on a fabulous factory tour of the Stoves production plant in Prescot, Merseyside. His enthusiasm for every aspect of running a successful manufacturing business was contagious and set the tone for every factory tour I've had since. Great people, working collaboratively and responsibly, to produce high-quality products, made closer to where they're needed."
And despite the challenges of recent years, Denver Hewlett sees a bright future for Made in Britain and its members.
"The last ten years have been a tumultuous time for manufacturing, with the COVID pandemic and Brexit creating unprecedented challenges and the current supply chain pressures causing a lot of difficulties in satisfying demand. But the British manufacturing sector is very resilient and innovative: even the supply chain difficulties create great opportunities for agile companies that can pivot and fill some of the gaps," said Mr Hewlett. "I expect the Made in Britain organisation to continue growing in size and stature over the next ten years. There's a great appetite among British consumers to purchase more goods made on home shores, especially as concerns about the economy and the environment continue to grow. Around the world, British-made products have a long-held reputation for innovative design, quality manufacturing, and good business practices - so there are excellent opportunities for export as well."