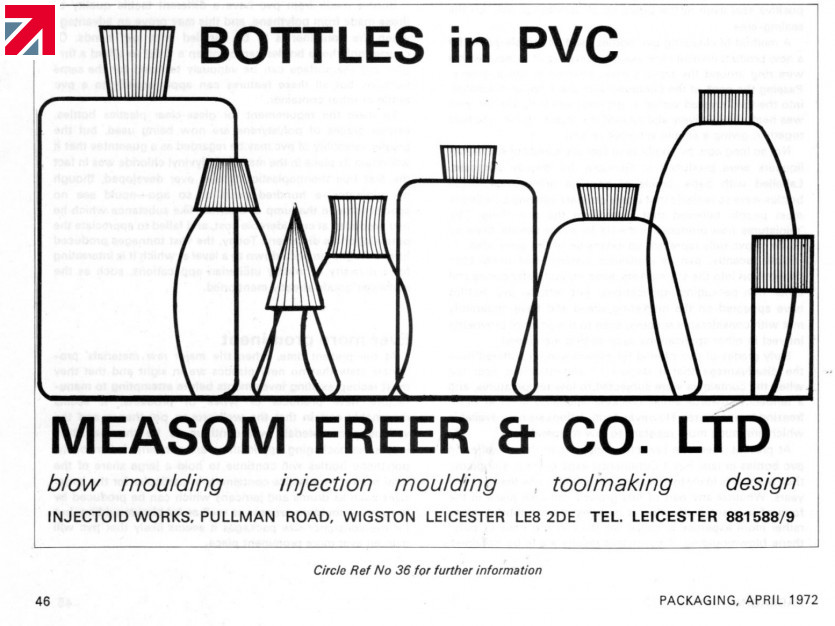 Measom Freer & Co is a company with family at its heart. It was founded 86 years ago by Gordon and Eve Freer, who set up their first office on the High Street, Leicester. Initially, Measom Freer was involved in the early forming and pressings of plastics, and later became one of the pioneers in processing plastics by injection moulding in the late 1940's. We haven't always been in the trade of plastic bottles, caps and scoops; We started in buttons and trimmings for the fashion and clothing trade, and then expanded into manufacturing for the motor trade, electricals and household goods in the 1950's. Further to this, Measom Freer became the first producer of plastic shoe high heels.
Significant expansion was then seen after a few further location changes, considerable investment into more injection moulding machines, setting up an in-house toolmaking company, and expanding into blow moulding. This meant Measom Freer was capable of providing for a range of new sectors, some of which included toiletries, the electrical trade, cosmetics and pharmaceutical. In the 1970's the design team created a range of products that were available from stock.
Today, Measom Freer is owned by the third generation of the family, with the fourth generation working to move the business forward and innovate. The company is constantly expanding and modernising, and now boasts modern CNC milling and turning capabilities, 3D modelling, CAD design and modern production machinery. These have enhanced both the innovative stock products and the custom moulding services. We are also constantly evaluating new materials like bioplastics, recycled materials and green plastics, keeping us at the forefront of the industry.
Find out more about Measom Freer & Company Ltd. on their member profile page here