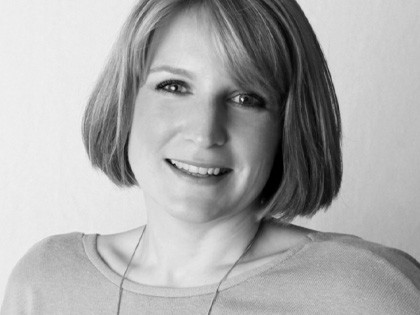 TWO members of Made in Britain revealed the importance of sustainability to their organisations in a Green Growth round table discussion on 28 June 2022. Victoria Page (left), Green Growth programme manager was joined by Made in Britain members James Standley, COO of heat pump maker Kensa Group and Darren Farrar from Airedale International Air Conditioning Ltd.
The panel discussed the state of engineering in manufacturing and their aspirations for the future of the sector. Joined by several Made in Britain members, the discussion was lively and informative.
Why 'do' sustainability?
Throughout the discussion, the panel referred to the importance of being a more sustainable business. Both Darren and James referenced several critical areas, such as access to finance, attracting and retaining talent and supply chain pressures.
Darren Farrar, Airedale commented, "It's becoming a financial issue now. Access to finance is being governed by sustainability." Darren Farrar has also noted that "Companies are passing pressure down the supply chain to us."
And most importantly, the issue of sustainability is of increasing concern to customers. "If we don't do sustainability and we get left behind, we'll run out of customers. It's as simple as that," stated Darren Farrar.
And for Kensa, it's just the right thing to do for people and the planet. "We're doing our bit for a net-zero future" stated James Standley.
Tips for those new to sustainability
For businesses that are new on their sustainability journey, James Standley recommended, "Don't get hung up on measuring everything first off. There are some very simple things you can do straight away." Suggestions included switching to renewable energy and creating a bike-to-work scheme.
Recently, Kensa Group opened a new building as part of the factory that incorporates Kensa's heat pump technology, making it more efficient. Kensa is also involved in a group buying cohort with other businesses close by. This is helpful to spread and share costs across several businesses.
Darren Farrar added that sustainability is a key driver. "For us to be authentic [about our green progress], sustainability has to be front and centre of our strategy now and not just one person's responsibility," he said.
The value of marketing
The panel explored the importance of talking about your organisation's sustainability progress to both internal and external audiences. Darren Farrar noted that sustainability should "shape your narrative" providing a rich stream of content.
Darren Farrar focused on research, which shows that "sustainability is a top concern for younger people". Darren added, "Our customers want us to be sustainable. It's not just about the products we manufacture. We have a responsibility [to be more sustainable]." It's essential for us to "put those narratives front and centre".
Attracting and retaining talent
The importance of becoming a more responsible organisation for employee attraction and retention was discussed. More than ever, people want to know the organisations they work for are considering their impact on the environment and have a plan in place that addresses social and environmental responsibilities.
Kensa Group has noticed this first hand. "We have seen that we're more able to hire people. Our sustainability work attracts people," claimed James Standley.
Darren Farrar agreed. "Sustainability has to be baked into your culture, part of everyone's KPIs and it has to come from the top-down and from the CEO," he said. When you build an organisation that pulls in the same direction to meet a shared sustainability goal, businesses can achieve more, faster.
Begin your Green Growth journey
You can begin your Green Growth journey by visiting https://green.madeinbritain.org to complete the assessment. Once complete, you will receive the Green Growth Programme badge on your Made in Britain profile and can download the logo for use across your marketing materials.
Find out more about our panel members from their companies' member profile pages. Kensa Heat Pumps is here and Airedale International Air Conditioning Ltd is here.
If you would like to receive an email every week with a selection of stories like this, visit this page on the website and type in your email address: https://www.madeinbritain.org/about/newsletter
You don't need to be a member of Made in Britain to receive weekly Made in Britain news.