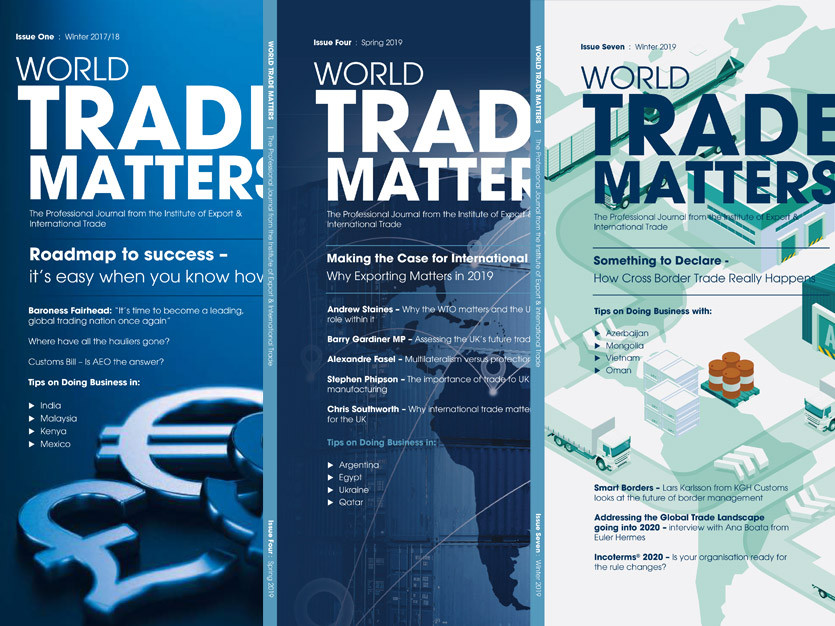 WORLD Trade Matters, the printed magazine from the Institute of Export and International Trade, is now available free to members of Made in Britain.
The magazine is packed with informative articles about exporting British-made products and electronic versions of the first seven issues are available from the members' downloads area of the website now.
Issue eight will feature an article by Made in Britain CEO John Pearce in which he discusses the theme of that issue, 'trade in transition'. We will put issue eight in the downloads sections as soon as we have it. In the meantime, enjoy issues one to seven of World Trade Matters now.