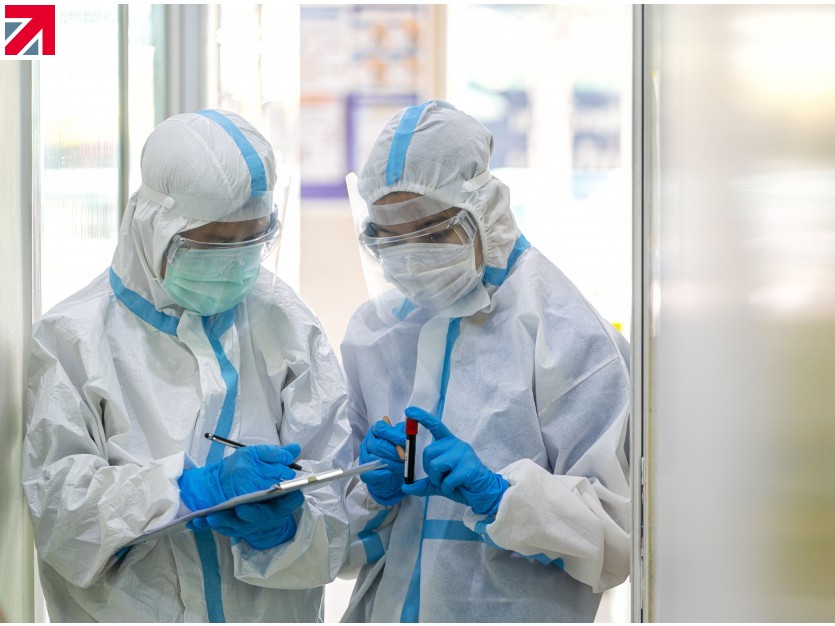 Antiviral performance of MicroGuard™ Coatings
The MicroGuard™ coating range was developed and launched by Peerless Plastics & Coating Ltd in 2015 following extensive independent testing, proving 99.99% effective, against bacteria such as MRSA and E-Coli.
With the clear increase in concern regarding surface hygiene and protection against viruses following the Covid-19 pandemic, Peerless quickly submitted their established and proven MicroGuard™ hard coatings for testing against the FCoV (Feline Coronavirus).
Following initial success proving that MicroGuard™ reduces FCoV, further development work has taken place to offer a wider range of coatings which provide improved surface performance.
Incorporating the same Silver ion technology as the MicroGuard™ Clear and Matt Hard Coatings, MicroGuard™ Anti-Fog was developed with the view to offering superior Anti-Fog performance for face coverings such as visors and goggles, whilst offering improved surface hygiene.
MicroGuard™ Anti-Fog was initially tested against E-Coli under the ISO 22196:2011 test conditions and proved 99.99% effective.
This coating, along with the MicroGuard™ Clear Hard Coating was submitted for testing against the NL63 (Human Coronavirus) under the ISO21702:2019 test method.
Results on the MicroGuard™ Clear Hard Coating are still awaited but MicroGuard™ Anti-Fog results are in and the coating has proven to be >99% effective against the NL63 (Human Coronavirus) meaning that it offers Anti-Viral performance.
Interest in Anti-Fog coatings have risen as manufacturers of PPE seek to improve the performance of their products and offer wearers of essential face coverings, such as NHS and other Key workers, with a more suitable solution.
Peerless will continue to promote the benefits of hard coatings for plastics which make them longer lasting and easier to clean by providing surface properties including scratch resistance, chemical resistance and now Anti-Viral performance!
What is the IS021702:2019 test method and how did MicroGuardTM Anti-Fog perform?
IS021702 is a standard protocol to quantify the antiviral properties of non-porous surfaces. A pre-determined concentration of virus is applied to the test and a reference surface under this protocol. The samples are then incubated at room temperature for 2 hours in a humidified chamber.
Following this time period, the samples are recovered by washing with neutraliser with the amount of infectious virus in each suspension qualified using a TCID50 assay. For the assay to be valid, the material tested must have no cytotoxic activity on the cells used to quantify the virus, nor interfere with cell sensitivity to infection.
MicroGuardTM Anti-Fog displayed viricidal activity against NL63 Human Coronavirus under the test conditions with an R value of 2.93 (>99%) with no cytotoxic activity detected.
Find out more about Peerless Plastics & Coatings Ltd on their member profile page here
Find out more about Peerless Plastics & Coatings Ltd on their member profile page here