VISITS to the Made in Britain website and the number of pages viewed by those visitors have grown enormously over the past 12 months, with the product directory, added at the end of 2020, now receiving 27 per cent of all web traffic. This has prompted Made in Britain to call on all members to upload their products to increase its usefulness and the opportunities it offers them for sales.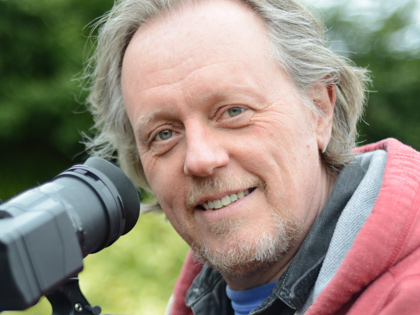 Martyn Moore (left), content editor at Made in Britain, said, "We expected an increase in website traffic due to the effects of Brexit and the increased focus on home-made products. What we couldn't have predicted were the effects of the pandemic and how coronavirus would affect us. We played a big role in the early weeks of April and May, advising members on new government guidelines and support for industry. Then we responded to the effects of the virus on supply chains and reported on the vulnerability of imports.
"All of this activity has contributed to the growth of the Made in Britain website but it has been the success of the product directory that has really amazed us. The product directory was only created in December last year and yet in January more than 17,000 of its pages were viewed. Any members who have not uploaded their products to the directory are surely missing valuable sales opportunities."
The members' guide to uploading products can be downloaded here, but you need to be logged in to access it: https://www.madeinbritain.org/account/downloadFile?path=Membership%20advice%2FProduct%20directory%20User%20guide.pdf