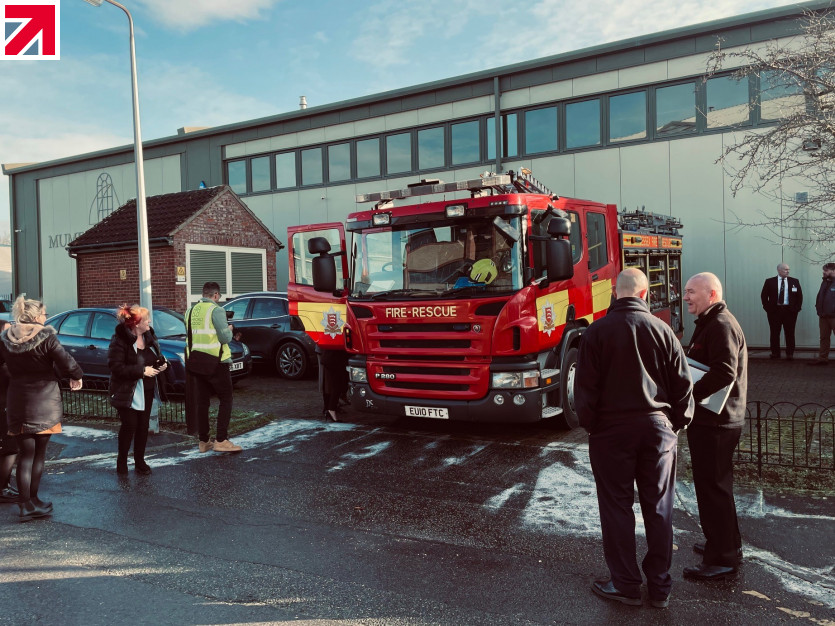 As one of the largest fire and rescue services in the country, Essex County Fire and Rescue Service serves 1.8 million residents across 50 fire stations. The Service relies heavily on on-call firefighters and their employers to provide cover across Essex. On-call firefighters live or work within 5 minutes of an on-call fire station and respond to incidents when they are paged.
They have jobs and busy lives outside of the fire station and are paid to protect their community as on-call firefighters. Mumford & Wood currently have two on-call firefighters that are available 24/7 to attend emergencies covering fires, road traffic collisions, specialist rescues, maritime incidents, flooding, and incidents relating to hazardous materials. Mumford & Wood permits their employees to respond to calls during work hours, and this award is a great recognition of that.
Dion Panting, Managing Director, Mumford & Wood states;
'The fire service offers their on-call firefighters in depth training in a wide variety of tasks from which we absolutely benefit. As a Made in Britain and Essex based manufacturer we also understand the importance of supporting our local community in any way we can, and over the past 20 years our team have responded to almost 2,000 calls during work hours - an achievement we are incredibly proud of."
Karl Edwards, Director of Corporate Services at Essex County Fire & Rescue Service said:
"I would like to take this opportunity to thank Mumford & Wood for their unwavering commitment, dedication, and support in enabling their employees to provide their time and professionalism as on-call firefighters in Essex County Fire & Rescue Service. ECFRS on-call firefighters make sure their local communities are kept safe and the support that local employers provide in releasing their staff to respond to emergency calls or for periods of training and education is essential to ensuring that we can maintain effective engagement and response to the public of Essex".
Find out more about Mumford & Wood Ltd on their member profile page here