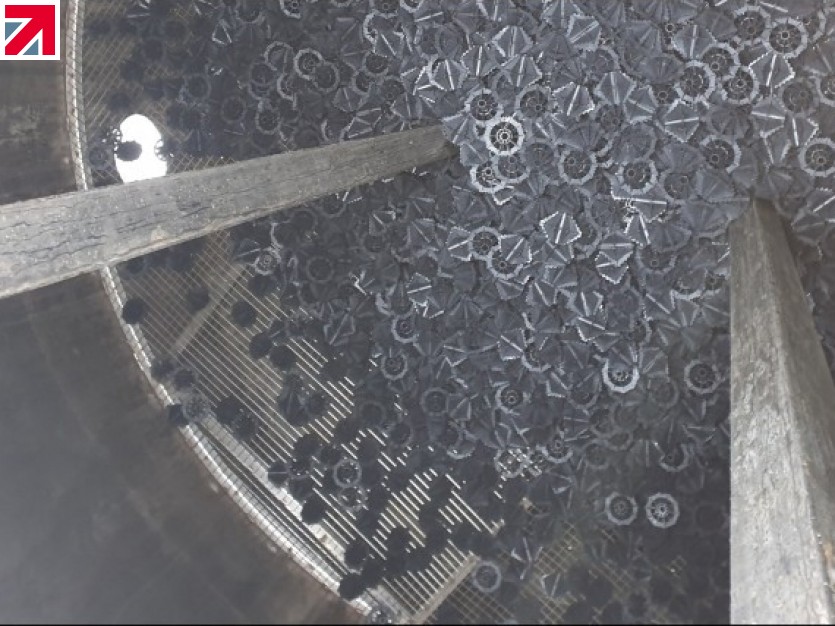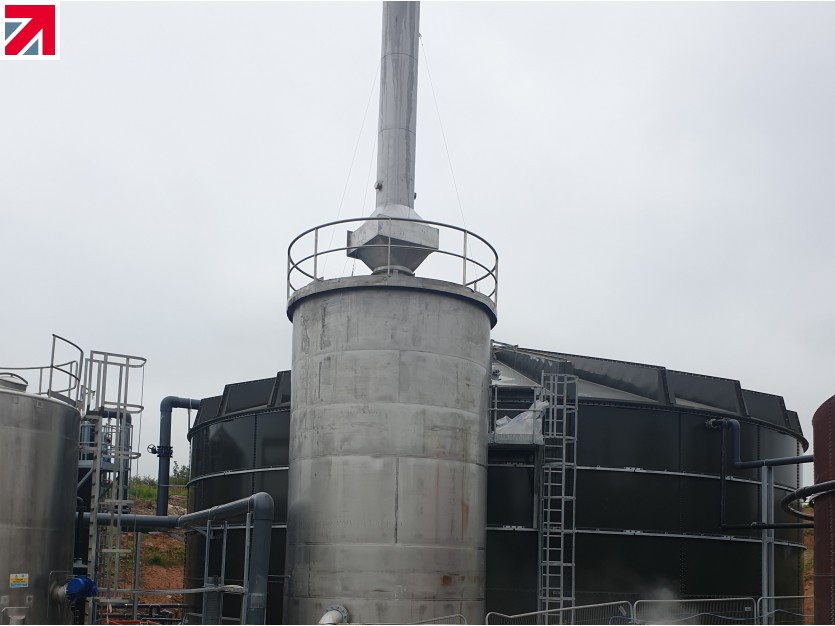 In 2019, as part of a major programme to reduce water consumption, waste production and energy use, a leading food producer, invested in an upgrade to its existing waste water treatment plant, utilising best in class technology and processes. Part of that upgrade was a new odour control plant. Their products, with a famous brand, are exported to international markets throughout Europe, Asia, USA and Africa.
Odour and chemical testing
The odour control system, a biological scrubber, was designed by Montgomery EHS (MEHS), an Independent Irish consultancy established in 2008. It is multi-disciplinary organisation specialising in environment, health and safety, offering technical expertise, innovative solutions, support and advisory services, laboratory services and training. They carried out an odour impact assessment involving collection of samples for odour and chemical testing which were analysed in independent contract laboratories and MEHS own lab. Once the results were known it allowed the design of the bio-scrubber, water recycle rates, media volume and stack height. The bioscrubber consists of a 4.2 m diameter tower with a 6 m depth of Warden Biomedia's Bioball filter media. The high surface area of the media with excellent voidage gives good air to wet surface contact time. Water is continuously circulated from the bottom of the tower to spray distributors at the top which give even distribution via an irrigation of the liquid over the Bioball packing. The odour sources from the wastewater treatment plant are ducted to a fan which blows the potentially odorous air into the bottom of the tower and, as it flows upwards, bacteria in the circulating water biologically remove the odour producing contaminants. The biological scrubber has been sampled on two occasions by an independent accredited sampling company and odour reduction is > 95%.
Perfect media for application
Trevor Montgomery of MEHS has worked with Warden Biomedia for over a decade and knows their products well. "Bioball is the perfect media for a bioscrubber," he says, "It has a surface area of 220 m2/m3, which is important for contact between the liquid and gas, but it has 95% voidage which means a low pressure drop on the gas side and that minimises fan power." MEHS were responsible for the design, supply, installation and commissioning of the plant and have a five year service contract including remote monitoring of the plant every day and a monthly site visit.
The site is happy with the odour control system and Warden Biomedia's filter media is made from recycled polypropylene, which helps to meet their environmental and sustainability targets
Find out more about Warden Biomedia on their member profile page here