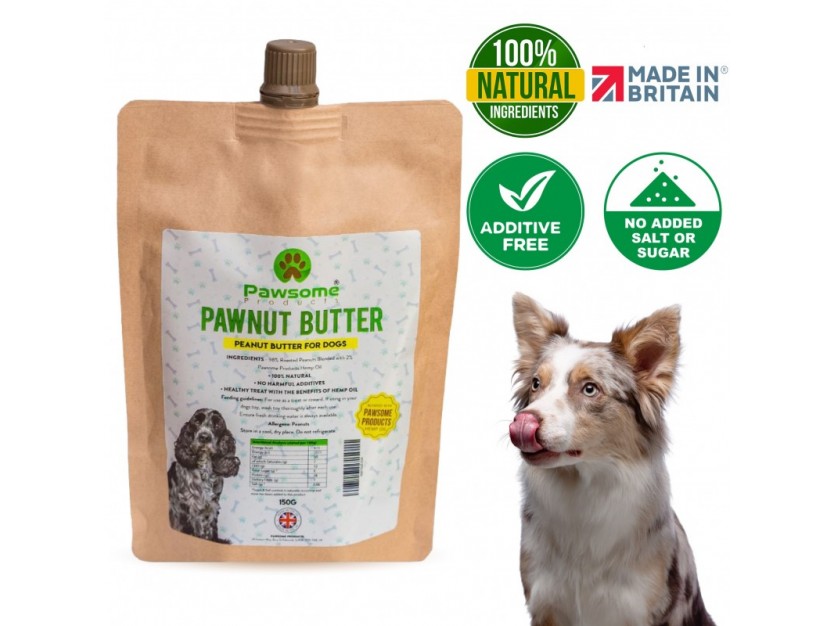 Manufacturing British made, high quality products for your pets from facilities in Suffolk: Pawsome Products (Dalts Trading) joins Made in Britain.
The Pawsome Products brand name came about approximately 18 months ago during a brainstorming exercise when the owner replied to a friends comment 'that would be Pawsome' and Pawsome Products was born. Pawsome Products say that their best selling Hemp Oil can help your dog, cat or small pet with lots of issues including mobility, sleep, coat condition and anxiety. They also offer a hip & joint supplement for dogs, a natural Hemp Dog Shampoo containing all plant based ingredients, a Peanut Butter for Dogs blended with hemp oil in a convenient, squeezy pouch ideal for lick mats and toys for just as a straightforward treat or a great training aid.
Stuart Dalton, Owner of Pawsome Products, said "From the beginning when I created my brand 'Pawsome Products', I wanted to focus on the UK market and with that I wanted to give my customers the assurance that they were receiving a British made, quality product and what better logo to use to demonstrate this than the 'Made in Britain' one"
Pawsome Products will be using the Made in Britain mark on product packaging, their website and promotional material. Find out more about the company at its members' directory profile here and its website here.