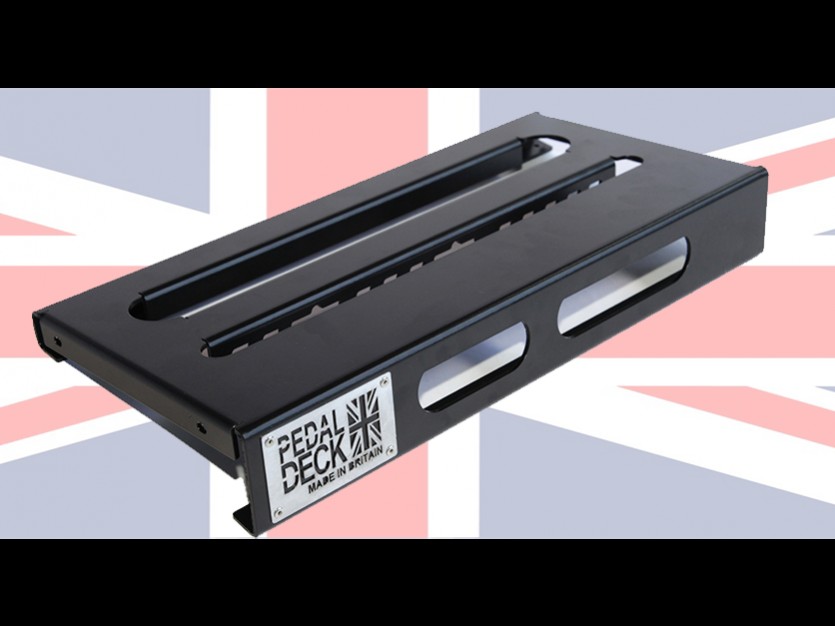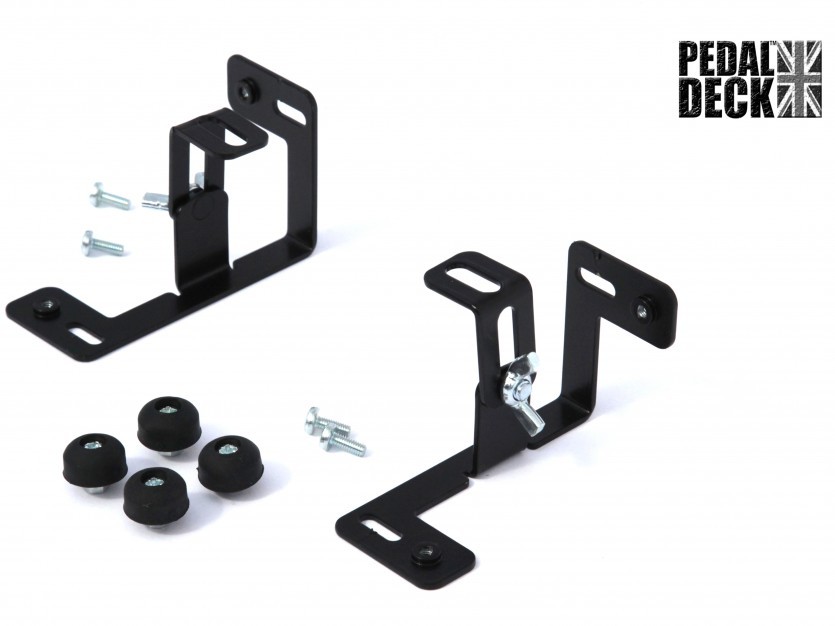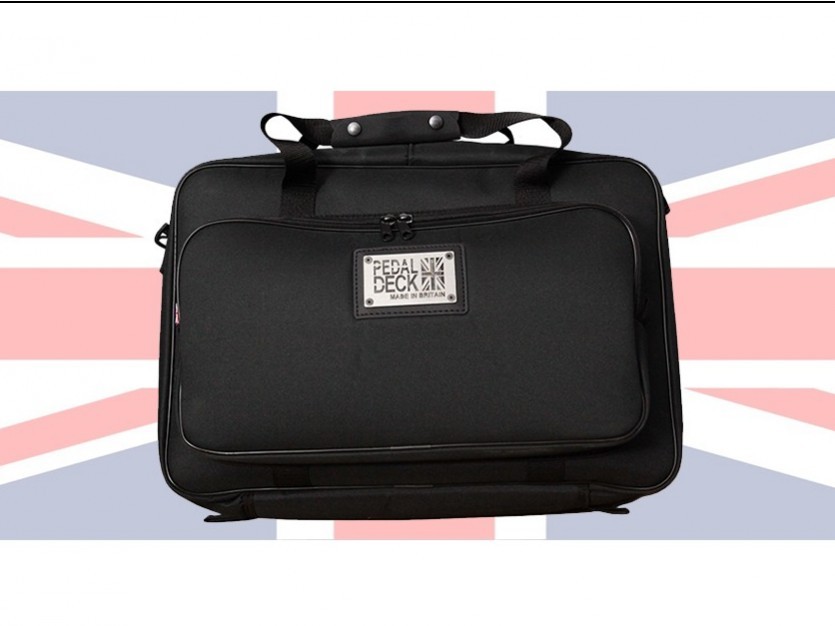 A purpose designed aluminium platform that Guitarists use to mount multiple guitar effects pedals on to, which are then wired together with a single power source and serial connected audio cables that help Guitarist shape and make their unique electric guitar sound: Pedaldeck UK joins Made in Britain.
Pedaldeck is designed in the North West and manufactured in the West Midlands. The company has also designed a complimentary "Tough Gig" travel case, which is also made in the North West. Established as a brand in 2014, Pedaldeck UK is a trading name of ASA Network Limited. ASA Network Limited has been continuously trading since 1988. ASA is historically a design and marketing agency with a long history in product development for other people, but when owner Steve Willock, who is also a keen guitarist, saw a market opportunity to compete with foreign imported board alternatives, by changing the production methodology, the Pedaldeck Range was born in 2014 and won its first industry accolade from Guitarist Magazine in 2015.
Steve Willock, Designer and Proprietor of Pedaldeck UK, said "The whole premise of the Pedaldeck product ranges' creation was based on the question, "Why are these products not Made in Britain?". The answer sadly was that cheap Chinese made boards, often masquerading as USA branded marques, had flooded the UK markets. I realised that to compete we had to design a better product with a different production method to price match, but with British made quality and product innovation born from a guitarists perspective of how these basic boards could be improved."
The company will use the Made in Britain mark on their website, email signatures, social media, promotional & instructional videos and press releases. Find out more about the company at its members' directory profile here and its website here.