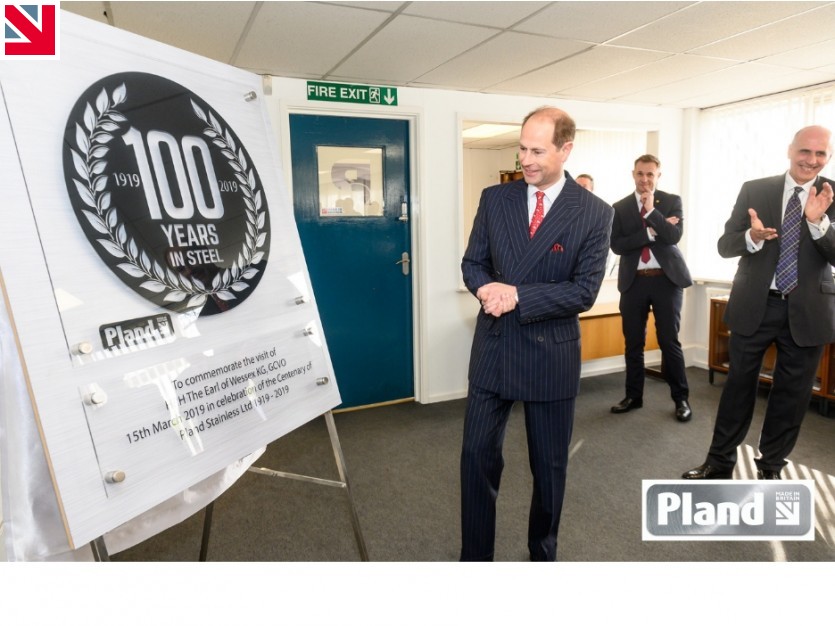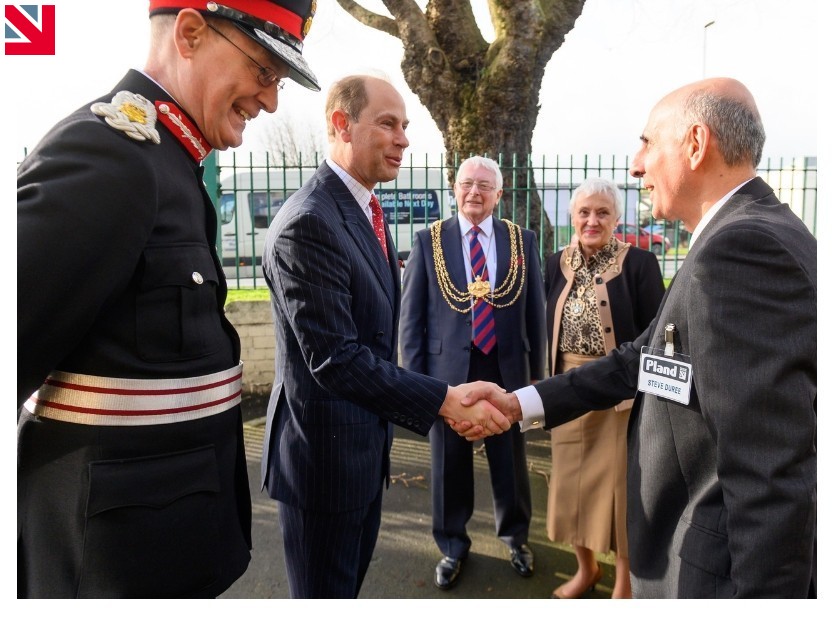 HRH Prince Edward, the Earl of Wessex visited Leeds manufacturer and Made in Britain member, Pland Stainless, on Friday 15th march as part of their Centenary celebrations.
Established in 1919 on the same site, stainless steel products manufacturer Pland Stainless, invited the Royal Guest to take a tour of their engineering facility and assist in the manufacture of some hospital sinks to mark the occasion.
He was accompanied by the Lord Lieutenant, Ed Anderson and the Lord Mayor, Councillor Graham Latty and Lady Mayoress, Councillor Pat Latty on the visit. He was also joined by a number of Pland's customers and suppliers. The event saw HRH Prince Edward meet all 45 staff on the tour of the facility and he was taken around the factory by Alison Harling the Company's Production Manager.
"The Event has been a great success." said Steve Duree, Managing Director. "At the end of his tour Prince Edward unveiled a plaque to mark the occasion which will be proudly displayed in our reception area. Everyone enjoyed the event and after he departed, we had a celebratory lunch and all staff have taken the afternoon off. It's not every day a UK manufacturer celebrates 100 years in business with a royal guest."
Find out more about Pland Stainless Ltd on their member profile page here