ONE of the biggest challenges facing many Made in Britain members is perceived value, or put more simply, price. Many members are operating in markets where they compete with cheaper products made overseas. Sound familiar?
But value and price are often two very different things. We want customers to value our products and when the price is too low, well, maybe there's another price to pay, now or later.
One member who has chosen to use value and quality to sell its products is garment manufacturer Private White VC. Private White VC is very up-front about the fact that its clothes are not the cheapest on the market, and the company is also very proud of its transparency. It's very happy for you to know exactly what you are investing in when you buy Private White VC clothing.
Founder James Eden told Made in Britain, "Our rainwear isn't cheap. Conversely, it's certainly not overpriced. Take our best-selling Ventile Mac as an example. On its page on the website you can find out exactly how we price and where your money is invested.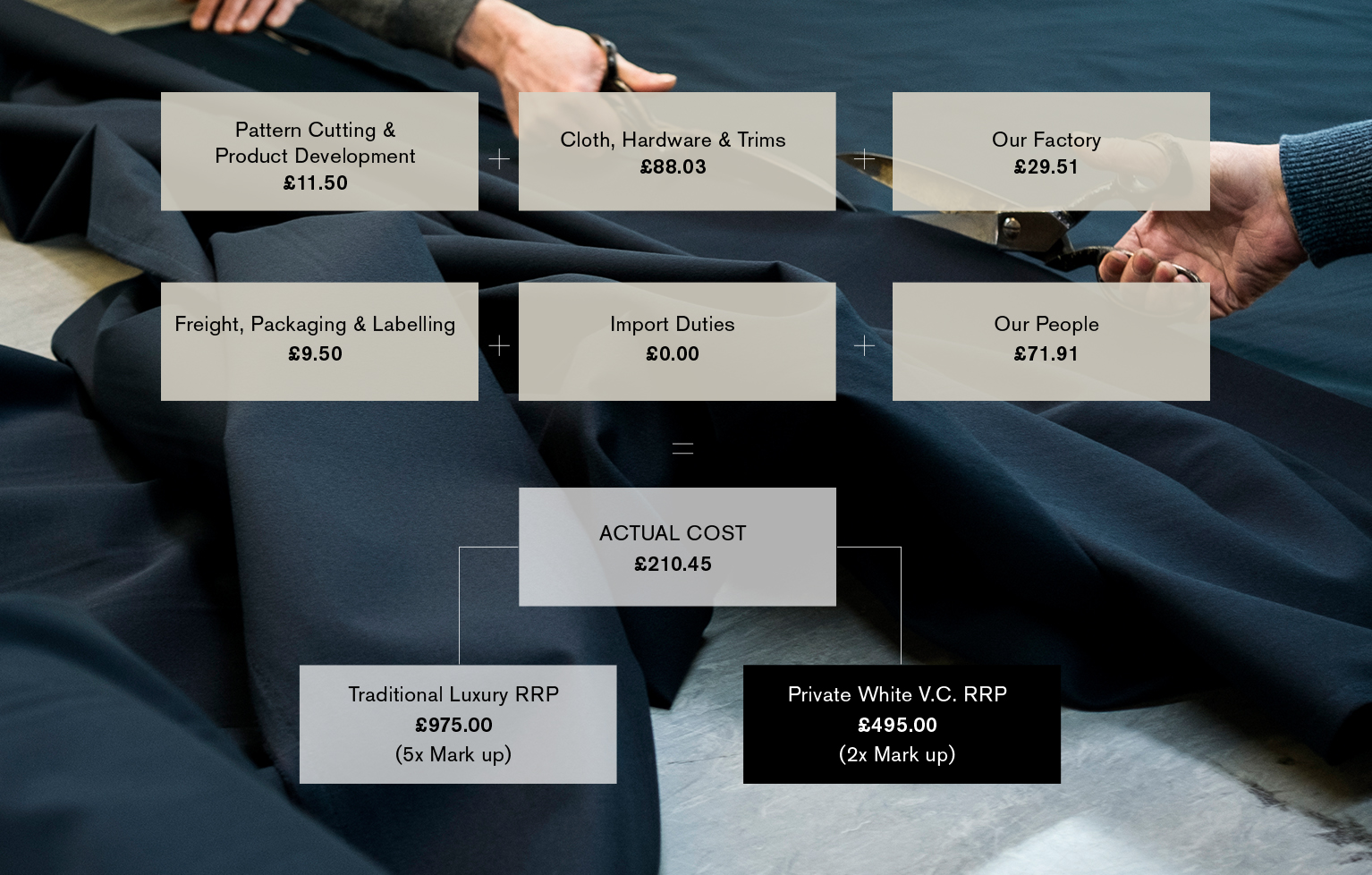 "We firmly believe in transparency. Our preference is to invest in the textiles, craft and people that make your coat. Others may spend on external suppliers, events and sponsorships. Each to their own, I guess."
Is there a message here for your business? James and his colleagues seem almost fanatical about the quality and specification of the components and construction of Private White VC garments. James believes that transparency makes the value argument for him and that customers who buy on quality rather than cheapness are never disappointed.
Share your stories about British quality and value over cheap imports during the Twitter Made in Britain hour, every Thursday at 1pm. #MiBHour