WHICH is what it's there to do, but we're very pleased it's started to earn its keep.
The customer, a man from Cambridgeshire, had been looking at the Made in Britain website for British-made products and was impressed by the full range of Fracino coffee machines he found there. When his home coffee machine stopped working a few days later, he knew exactly where to go.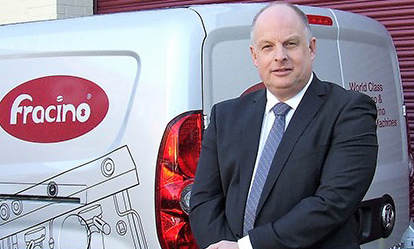 Peter Atmore (left), head of global sales and marketing at Fracino, told Made in Britain, "The customer emailed us to enquire about making a purchase of the Piccino, a coffee grinder and knock-out drawer. As we don't supply directly to trade, I referred him to the Ideal World website, knowing that it would enable us to handle the rest of the sale process directly, rather than through a distributor, whilst reinforcing the link to the Made in Britain partnership with Ideal World."
Fracino was the first member to take part in the dedicated Made in Britain hour on the television sales channel in November last year. Following a very successful hour on live TV during which several machines were sold, the Fracino coffee machines remain on the Ideal World shopping website, giving Fracino an online sales channel it didn't previously have.
The Fracino product pages now link directly to the Ideal World shopping pages where customers can buy online.
If you are a member of Made in Britain you should add your products to the directory. You can add up to 25 items and link them to your sales channels or give details on how to buy them.
If you have sold items as a result of the product directory, we would love to hear from you. Email editor@madeinbritain.org