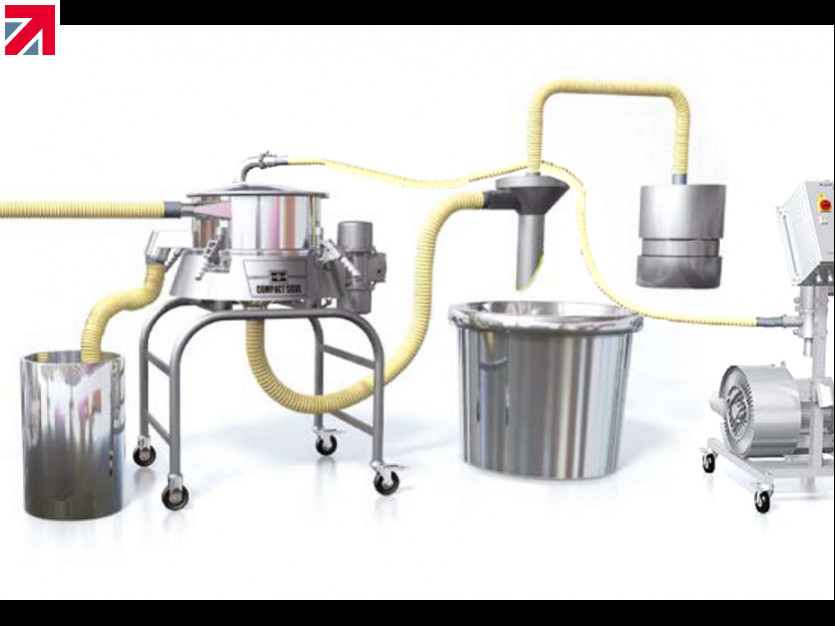 Protect your pharmaceutical powders and operators with Russell Finex sieving solutions
Russell Finex are leaders in providing high performance sieving solutions for safeguarding the quality of pharmaceutical powders. We have supplied many systems for both excipients and APIs to all major pharmaceutical manufacturers across the world as well as many companies in China.
Vacuum Conveying Sieve System for screening pharmaceutical powders
The Russell Compact Airswept Sieve™ a revolutionary pneumatic screener for conveying and sieving pharmaceutical powders in a fully enclosed dust tight operation.
• Increase your production capacity
• Ensure safety for your operators
• Safeguard product quality

See how it works here
About Russell Finex
Established in 1934, Russell Finex is a global leader in filtration, sieving, and separation technology. We are proud to supply a range of high-quality solutions to the pharmaceutical industry, providing efficiency and innovation to meet your production requirements.
Contact us to improve your pharmaceutical production
Find out more about Russell Finex on their member profile page here