Buy Pulsar noise measuring kit online
IT'S one thing to know something is loud, but sometimes you need to know 'how loud'. If you're in the business of needing to know how loud noises really are, you'll be pleased to learn that you can now buy some of the best British-made kit online.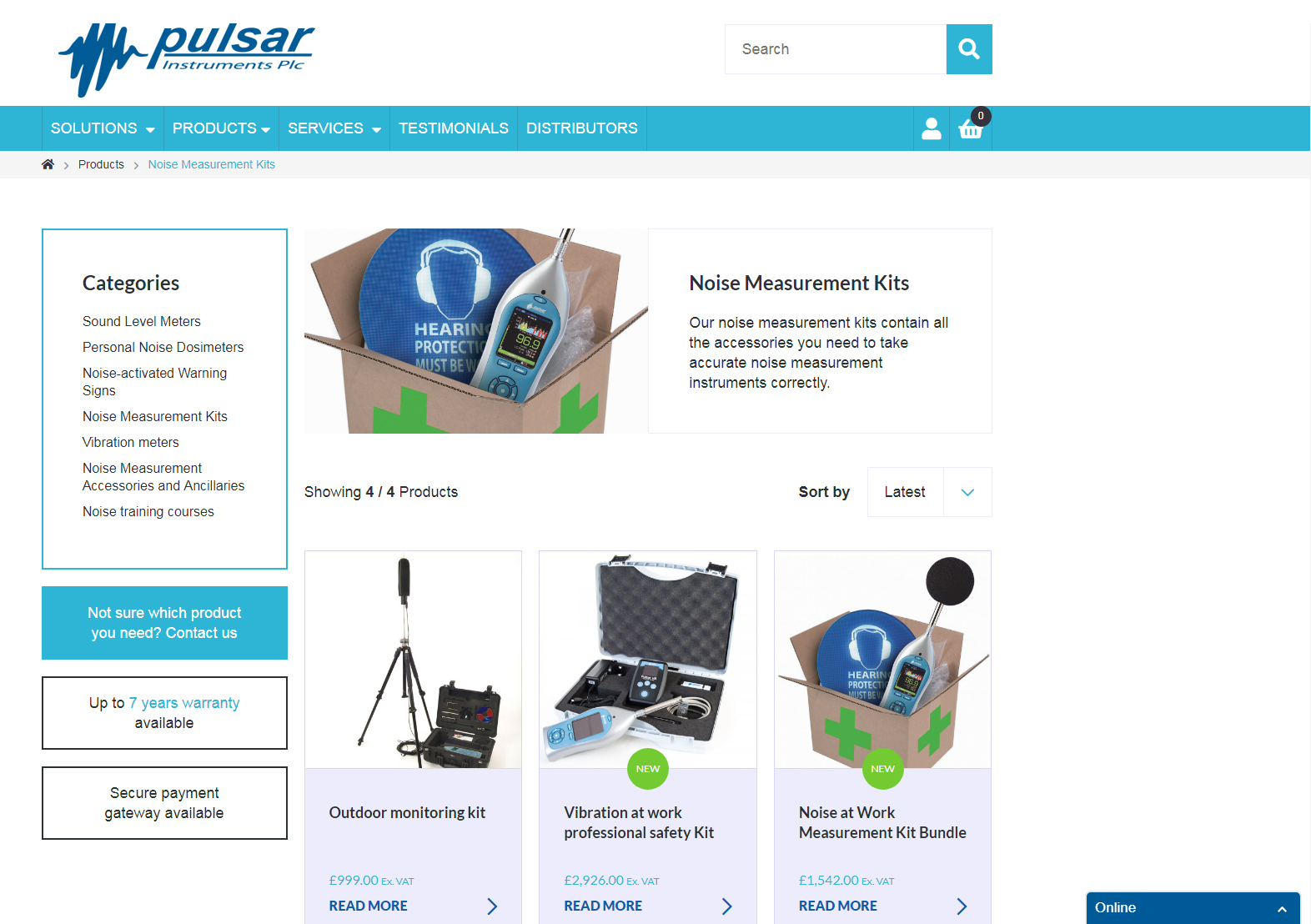 Pulsar Instruments Plc, a leading manufacturer and supplier of noise measurement equipment since 1969, has announced the arrival of its new online shop. The e-commerce site has been developed as part of Pulsar's ambitious growth plans and with the strategic aim of supporting export sales around the world.
Simon Rehill, Pulsar's general manager, said, "The addition of the e-commerce function brings to completion a project to redesign our website with our customers first in mind; streamlining menus, simplifying navigation, building responsive layouts across desktop, tablet and mobile, and most importantly providing our noise measurement products directly to them within just a few clicks!"
Customers will find everything they need for compliant noise measurements on the website including noise meters, dosemeters, noise-activated warning signs, acoustic calibrators and other accessories. In addition, people responsible for staff welfare and health and safety can now book onto Pulsar's popular noise training courses online too.
Simon added, "We believe we've made the product buying process as simple as possible, however our friendly team are still on hand to offer one-to-one advice and product support as always."
The website has solutions for managing and controlling noise, guides on how to protect people from noise-induced hearing loss and advice-focused blogs. Take control of noise today and visit www.pulsarinstruments.com
Pulsar Instruments is happy to offer Made in Britain members 10% off their first online purchase using the offer code MIB2018.