RIPPLE, the leading designer and manufacturer of retail interiors, has created a run of wall units more than a mile long. Sensibly, the mile of fixtures will be shared between 380 Topps Tiles showrooms.
Greater Manchester-based Made in Britain member Ripple has created the products to improve communication, display and merchandising at Topps Tiles. The development includes a new 'Trade Essentials' section to convey innovative features and applications of an extended range of trade tools and products.
Following successful trials of the new wall units last year at showrooms in Rugby, Sevenoaks, Sheldon, Reading, Watford, Solihull and Enderby in Leicestershire, Topps Tiles saw significant sales improvements. So it decided to roll-out the improvements across its whole retail estate.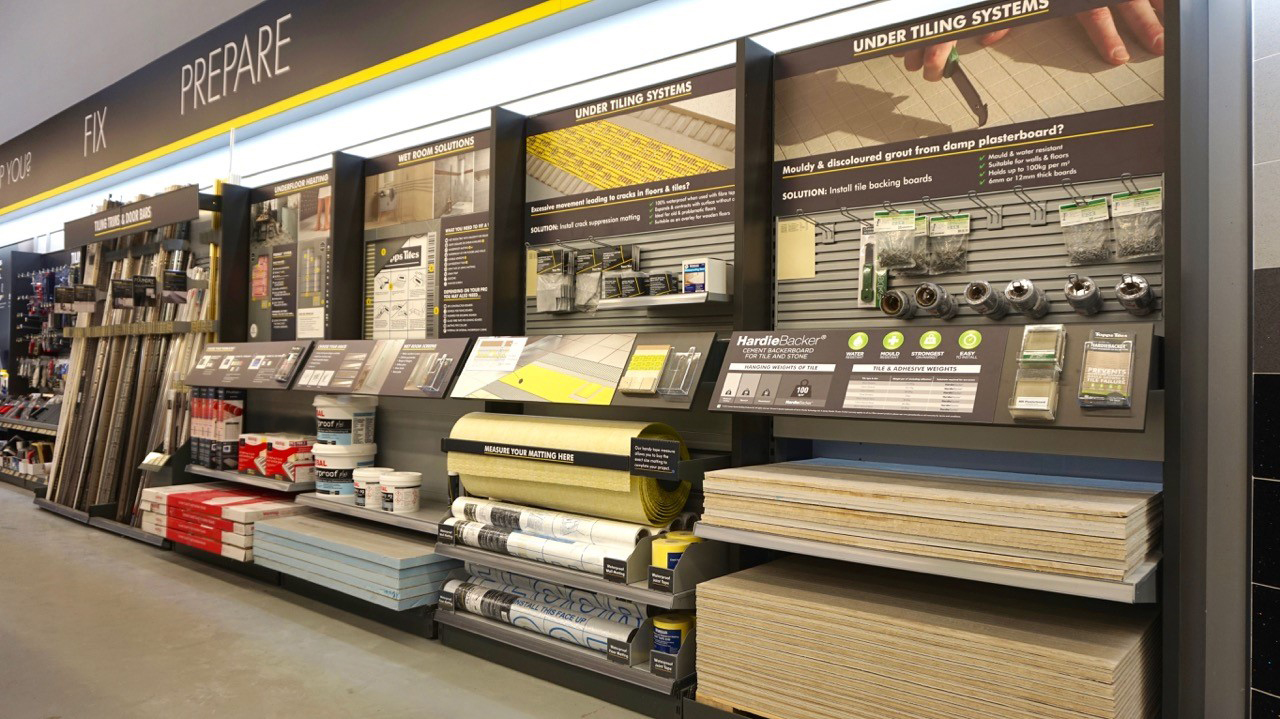 Ripple creative director Scott Harrop said, "There are many benefits of achieving alignment of stores in addition to increased sales. These include operational efficiency and consistent product ranging, merchandising and communication at point-of-sale; which is designed to educate customers about new products, techniques and methods."
Ripple created a range of design options, prototypes and 3D impressions for Topps Tiles. All the equipment is manufactured by Ripple using a range of materials, but principally from fabricated mild steel finished with powder coating and laminated MDF board. Ripple is manufacturing and supplying the equipment while installation is by separate contractors.
Find out more about Ripple from the Made in Britain members directory