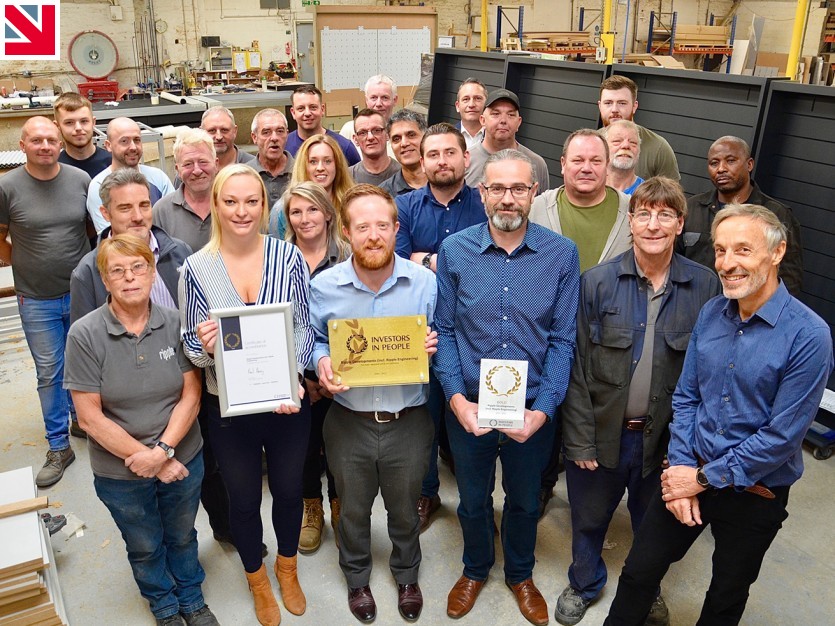 GREATER Manchester-based Ripple Group joins an elite level of businesses with Gold Investors In People status.
Reaching this standard is even rarer for SME manufacturers, which Ripple represents, and follows other achievements at Ripple including increased production, efficiency and profitability.
Investors In People was first launched in the 1990s as a government programme to promote good people management at work.
Ripple first gained IIP accreditaion in 2000 and then progressed to Silver Staus in 2016. It has gained other accolades including Best Companies Awards and the Sunday Times Top 100 Employers list.
Managing Director David Wolfenden said, "Achieving IIP Gold is a great leap forward. It really sets us apart and is a true validation of the excellent and unique culture throughout Ripple Group. We have achieved success through it's people who accomplish a world class service whilst being highly competitive through effiency and continued investment."
#investorsinpeople #retaildisplaysolutions #visualmerchandising #storefitout #design #manufacturing
www.ripple.co.uk
Member-created content 8 months ago | News