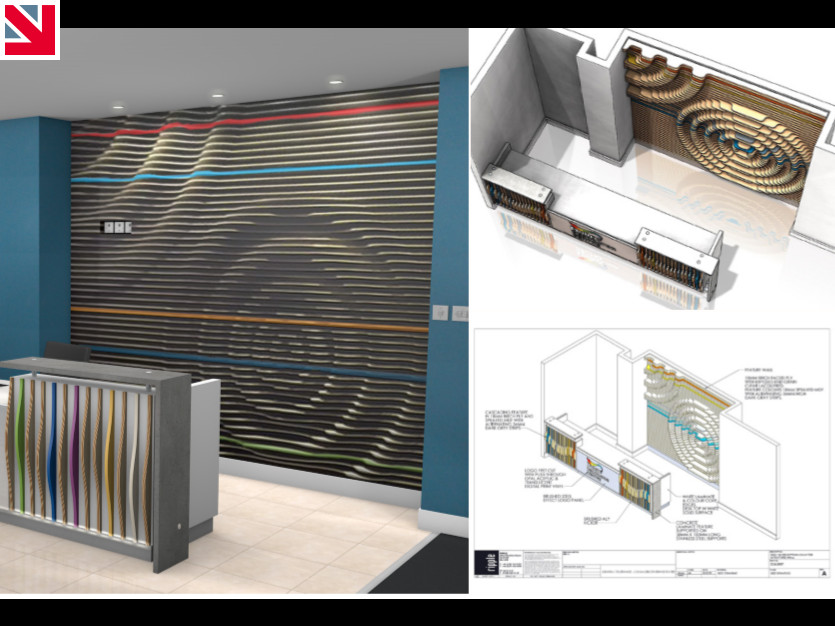 FOR customers, one of the most important items in a reception area is the reception desk. The first point of call for any workplace should feature eye-catching furnishings and accessories with a reception desk that will reinvigorate an entrance area and reflect the vision and personality of the business.
After a long term successful relationship, our client, Dulux Decorator Centre (DDC) approached Ripple to help them to create a unique and visually impactful reception area. Ripple previously contributed significantly to the new store design and displays for DDC, the largest decorating merchant network offering the widest choice of products, with over 208 stores nationwide.
For the design idea, Ripple's Creative Director Scott Harrop commented, "We wanted to create wall art that involved colour and a conceptual reference to paint, whilst being modern and visual. We followed this through to their reception desk."
The reception counter was the last stage of a full office refurbishment programme, the final result was a great success and has caused an appreciative buzz from the whole staff. Just in time for Christmas.
For more information, please visit www.ripple.co.uk