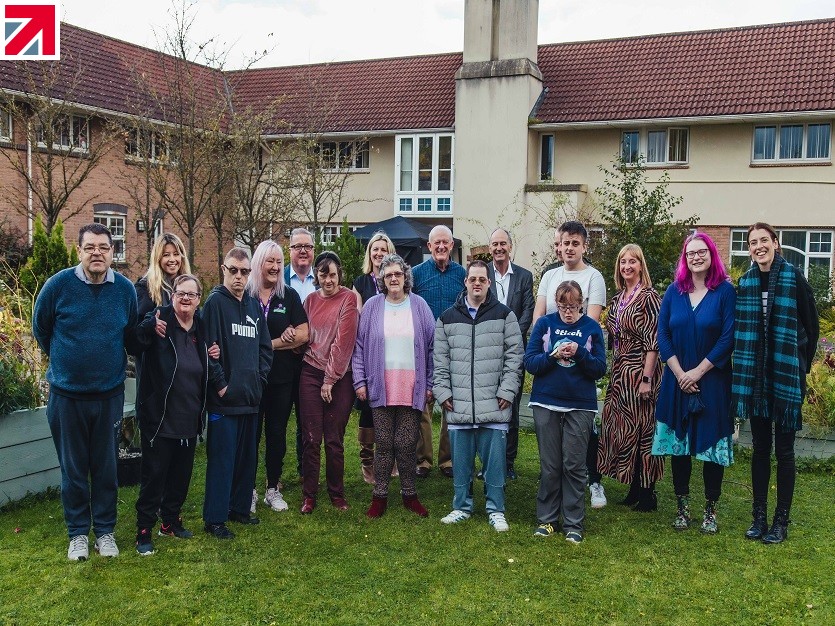 Roman, the UK's leading shower enclosure manufacturer had the pleasure of visiting a charity it's supported through the pandemic.
Since 2005, Roman has been making impactful grants through its fund with County Durham Community Foundation and to date the company has awarded £15,000 to support local projects that create opportunities for people who are disadvantaged by disability, poor mental health or financial inequalities.
The team visited the Pioneering Care Partnership (PCP) to learn more about the day service, Options after the company had awarded £3,590 to use on educational activities and day trips during May last year, two months after the first lockdown began.
Options is PCP's longest running service, founded in 1998 for adults with learning and physical disabilities. The service helps members grow in independence and make positive choices, teaches skills and helps friendships to flourish.
The Pioneering Care Partnership (PCP) is a leading award-winning charity whose mission is Health, Wellbeing and Learning for All. PCP aims to support the development of individual and community capacity by creating opportunities to improve the health, well-being and life chances of disadvantaged communities.
David Osborne, CEO of Roman, said: "This is the third time we have funded the Pioneering Care Partnership as we are always so impressed by the quality of what they do and the way they have created a community that supports local people. It's been great to meet the members who use the Options service and to hear how the service has been adapted to keep people in touch through lockdown – safe to say I think some people would be very lonely without this service and we are delighted that we can support in this way."
Michelle Cooper, Chief Executive of County Durham Community Foundation, added: "It's been wonderful to see the Roman team connect with a superb local charity and to support its crucial work through the years. We know these grants have made a tremendous difference and particularly during the pandemic, when charities like PCP have had to adapt so quickly. We are proud to work with this generous local business that has supported many wonderful causes over the years of our partnership."
Find out more about Roman Ltd on their member profile page here