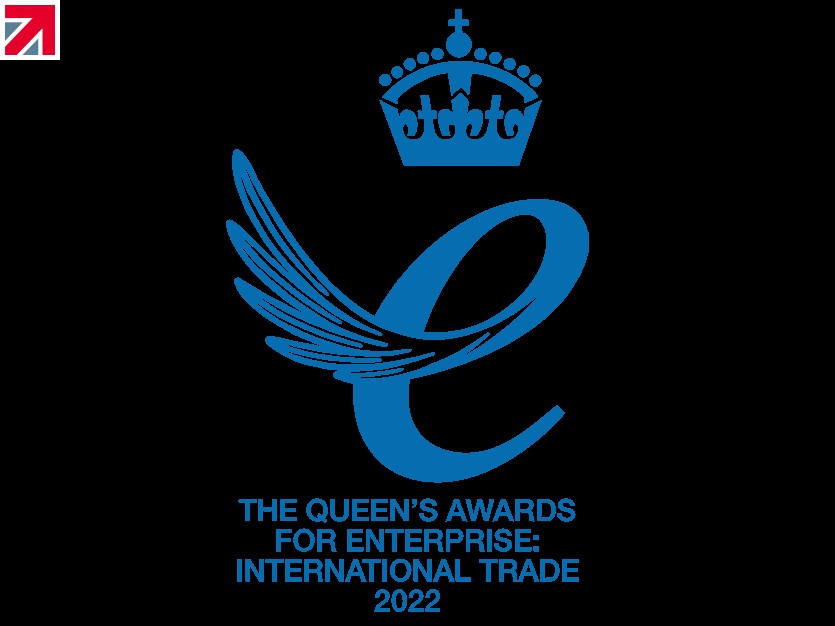 The UK's leading shower designer and manufacturer, Roman, has been honoured with a Queen's Award for International Trade – for a second time.
Roman is one of 225 organisations nationally to be recognised with a prestigious Queen's Award for Enterprise. Announced today (Thursday 21 April), Roman has been recognised for its excellence in International Trade.
The Queen's Award for Enterprise is the most prestigious corporate accolade that a UK business can win. The Awards track sustained excellence in export growth over a 3 year period. They also cover all areas of business performance and best practice – with a strong emphasis on sustainability.
Roman design and manufacture bespoke designer showering solutions for the bathroom within the project sector, supplying to merchants; housebuilders; hotels; and modular building manufacturers. All manufacturing takes place at their headquarters in Newton Aycliffe, County Durham. Roman has three manufacturing plants; for shower enclosures, bath screens and wetrooms; for solid surface fabrication of basins, vanity units and bathroom structures with case goods and furniture integrated into designs; and for moulding solid surface shower trays. The international market leader also has established subsidiaries in Ireland and Malaysia.
The Queen's Award is made on the recommendation of the Prime Minister after examination of applications by an Advisory Committee composed of leading individuals from industry, commerce, trade unions and government. The award winners are then conferred by Her Majesty The Queen.
As part of The Queen's Award, Roman will be invited to attend a Reception at Buckingham Palace hosted by HRH The Prince of Wales. There will also be a ceremony held at Roman's headquarters when Her Majesty The Queen's local representative, the Lord-Lieutenant of the County will present the Award.
Roman has achieved such a strong position in the marketplace by consistent and creative product innovation and has produced significant growth across all UK market sectors and in the past 5 years, strong growth in international markets. Roman's manufacturing capability and vast range of products has made the brand increasingly strong in key international markets. Currently Roman has supplied products for projects in 72 markets worldwide from County Durham.
David Osborne, Chief Executive Officer of Roman, commented: "We are all immensely proud of this huge honour – and to be awarded a second one makes it even more special. The Award is recognised all around the world and we know that this accolade will further strengthen the Roman brand nationally and internationally."
- ENDS -
Roman's Contact Details;
Tel: 01325 311318
E-mail: brochures@roman-showers.com
Social: www.facebook.com/romanshowers https://www.instagram.com/romanltd www.twitter.com/romanltd www.pinterest.com/romanshowers https://www.youtube.com/user/RomanShowersLtd
I hope this press release is of interest to you. If you need any further information, or if I can help with anything else, please don't hesitate to contact me.
Kind Regards
Sophie Stanwix
Marketing Communications Manager
Roman Limited
Whitworth Avenue
Aycliffe Business Park
County Durham
DL5 6YN
E: S.Stanwix@Roman-showers.com
T: 01325 311318
M: 07989 413323
Find out more about Roman Ltd on their member profile page here