JOINING the Made in Britain Green Growth Programme is free for all our 1,800 members and now comes with the additional recognition of a unique, 'high-impact' badge for your business profile page on the membership directory. Members who qualify for the badge can request a digital file to add it to their websites, stationery and marketing communications.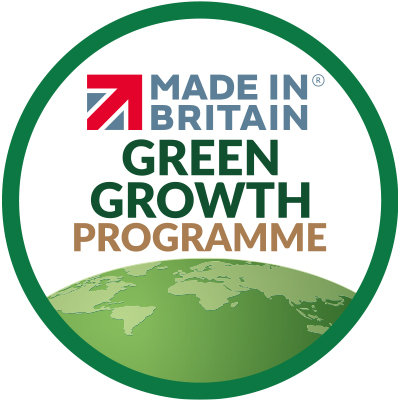 Inclusion of the Green Growth Programme badge on your profile and using the badge in your digital communications will help members to publicly share a commitment to becoming a sustainable business, not just among your peers, but with potential customers and supply chain partners too.
The badge sits alongside the Made in Britain Code of Conduct icon and above your other business ISO accreditations: 9001, 14001, 27001, 13485, 22716 and the Queen's Awards for Excellence, on the right-hand side of your profile page (see below).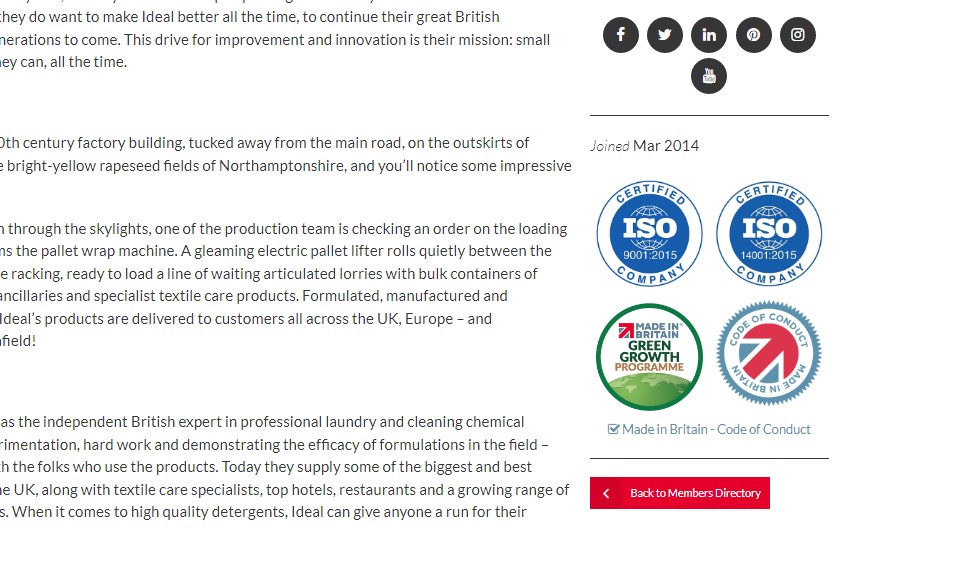 If you've completed the Green Growth assessment in full, you're automatically enlisted onto the Green Growth Programme, and you'll see the new emblem appear on your profile page.

Members across several industries have already been embracing this new member benefit and you can read and learn from their reflections and experiences here in the Green Growth news section of the website. We have also planned a series of webinars to support members in their sustainability journey in the members' area.
If you'd like your business to get involved, take a look at the platform here and register to take the assessment – it is exclusive to members and free to use for all active members of Made in Britain. Once you have signed up for the programme and completed the assessment, email membership@madeinbritain.org to request a digital version of the badge.
Developed in collaboration with Cambridge Judge Business school and guided by the universal principles and targets of the UNs SDG12, the Green Growth Programme has transformed into one of Made in Britain's most forward-thinking member benefits. The right assessment and criteria for manufacturers at exactly the right time – now. Together with all our members, Made in Britain is pursuing a vision for every UK manufacturer to advance their progress on sustainability, enabling them to measure their own progress and take action to improve, through the Green Growth Programme and the leadership community being built around its values.