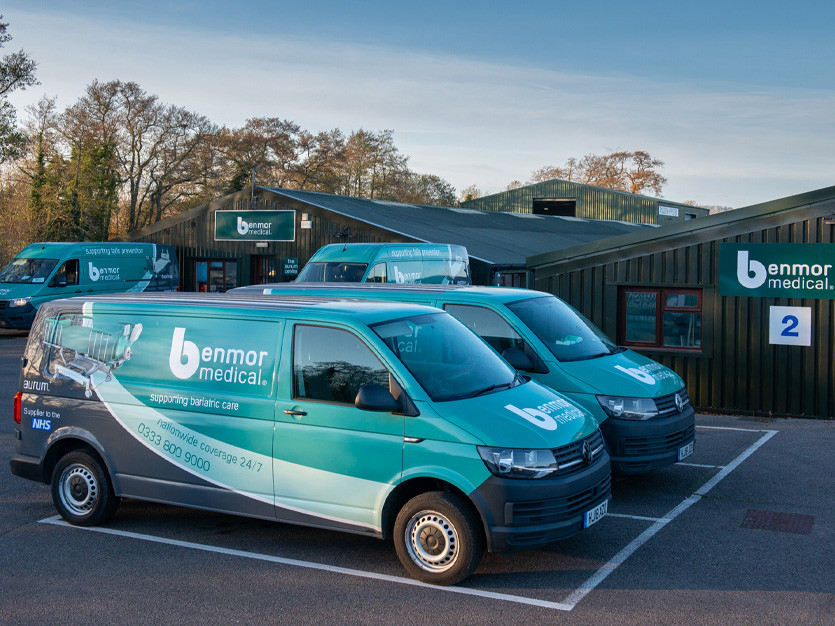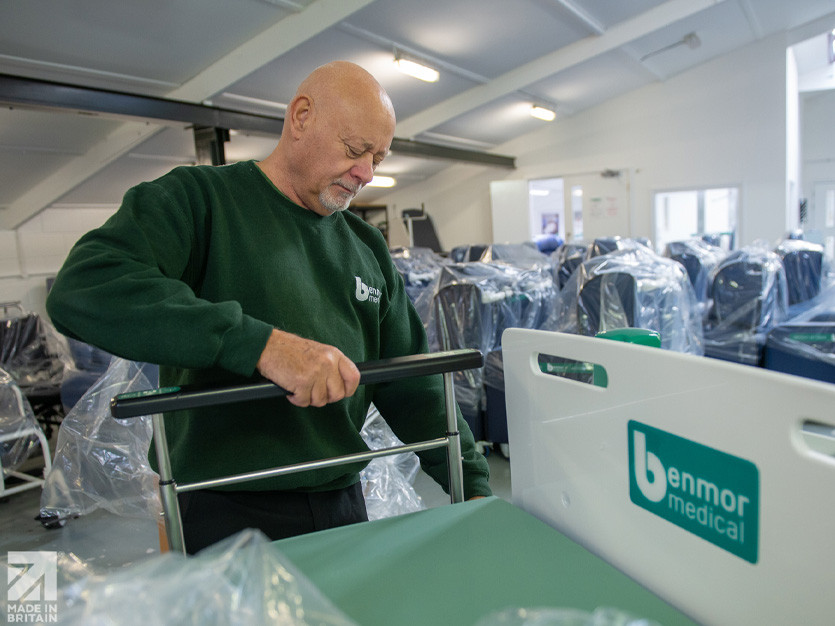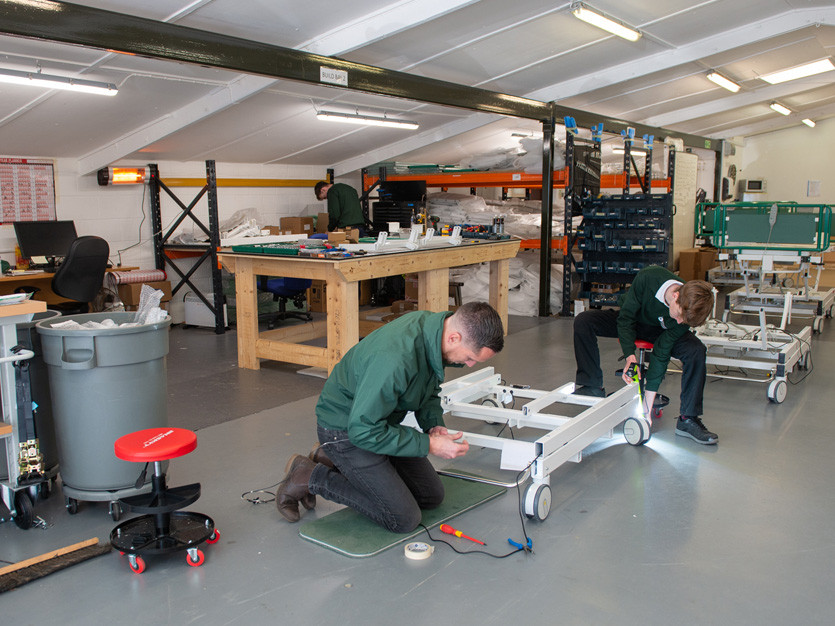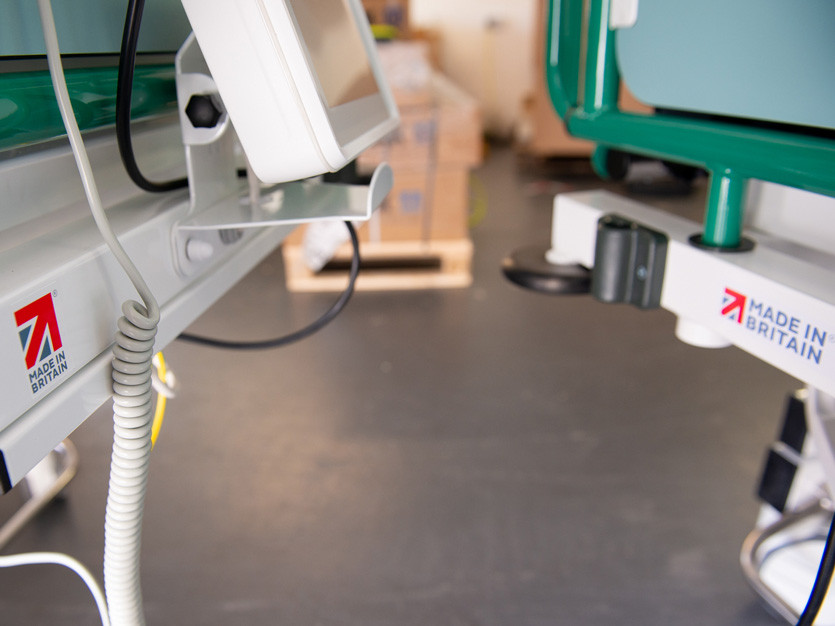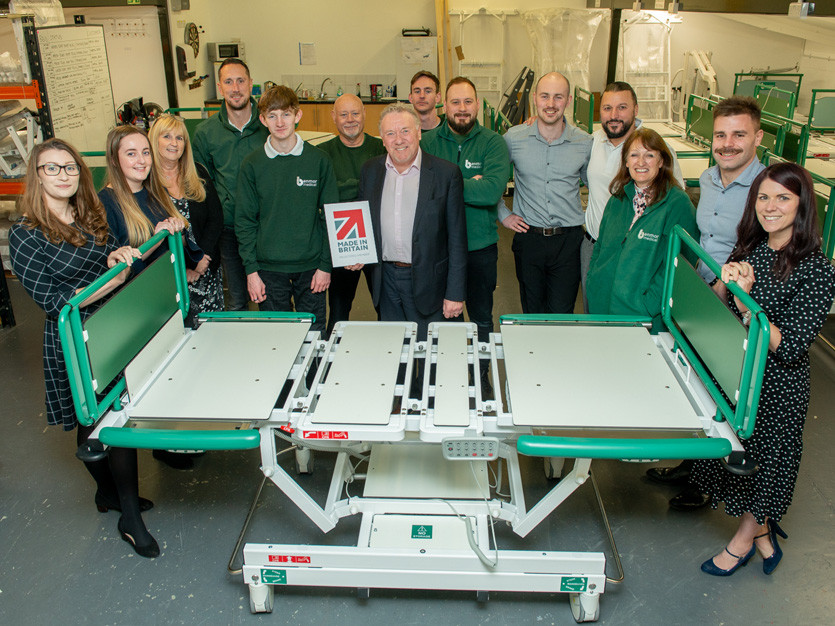 WHEN Peter Staddon (left) took over Benmor Medical in 2009 it was a small business importing beds for bariatric patients, patients who weigh more than 25 stone, or approximately 160kg. Since acquiring the business, Peter has taken it through something of a transformation.
Benmor builds beds the way McLaren builds cars, by hand, which shouldn't come as a surprise if you know that senior engineering technician Christopher Dean used to work at McLaren. He was recruited by Peter Staddon along with Harry Turner, the mechanical design engineer, to develop and produce innovative new products. Both engineers derive tremendous satisfaction working in medical engineering, describing it as a very rewarding sector to serve.
Final assembly takes place at the company's Hampshire factory, where a small but growing team puts together these impressively engineered beds for big people. The specification of a Benmor bed is fantastic, offering all kinds of adjustments to shape and pitch. The company has devised a rental scheme to allow the NHS to best meet the needs of patients.
"The rental service follows the journey of the patient through to leaving the care of the NHS," says Peter Staddon. "Whilst they are in the hospital we supply beds, chairs, commodes – everything the patient requires to get them speedily back to normal life."
In 2009 Benmor had eight beds, today the rental fleet has in excess of 300 beds. The beds are designed with the needs of the patient and carer in mind and are simple to operate. However, Benmor has developed techniques and best practices to ensure users get the most from the equipment. To that end, Benmor provides training to healthcare professionals.
"Our trained technicians will set up the equipment in the hospitals and train all the users," says Peter. "Each of our five branches, in the north-east, the north-west, in the Midlands, the south-west and here in Hampshire, has a training facility and we support NHS users with our training programmes."
Peter Staddon has been a mechanical engineer all his working life, spending most of it in the pump industry: oil and gas, pharmaceuticals and food. He has learned the processes essential to the development of products and has now put that experience to good use at Benmor, developing the Deprimo bed, a ground-breaking, floor level bed designed to protect patients at risk of falling.
Peter puts a big emphasis on self-development at Benmor, starting with apprentices, which he believes is a great way to get into the manufacturing industry. "Our management team is built up from graduates who believe in training," he says, "and that's why we enjoy training our customers as well."
To find out more about Benmor Medical, visit its members' profile page here.