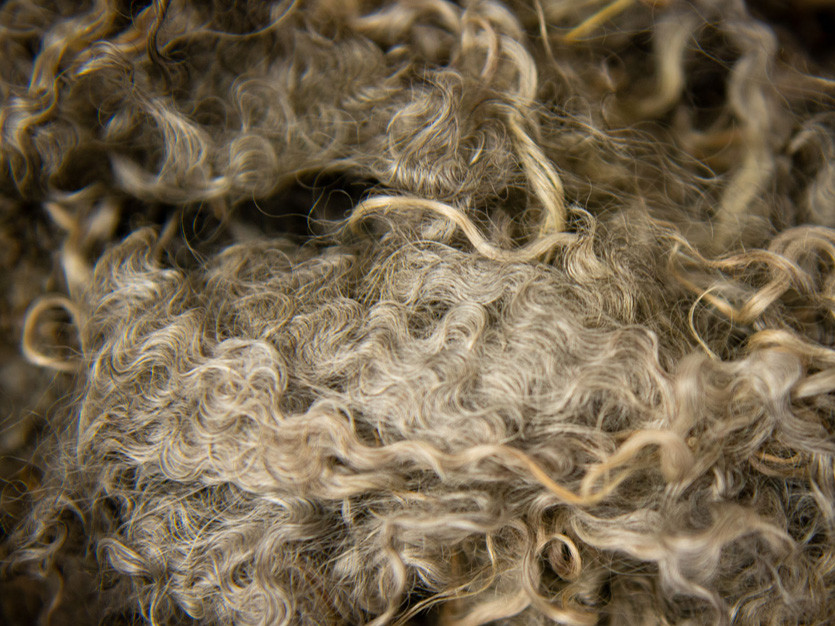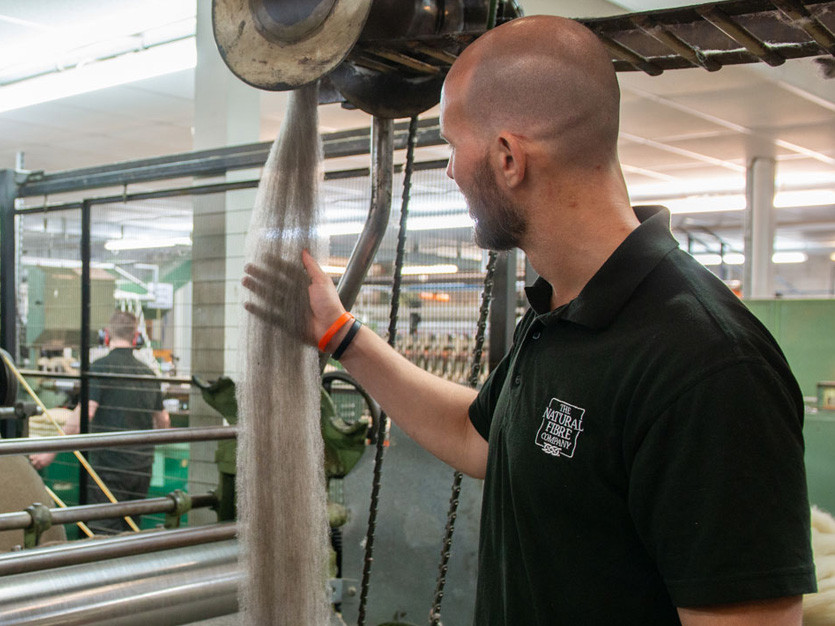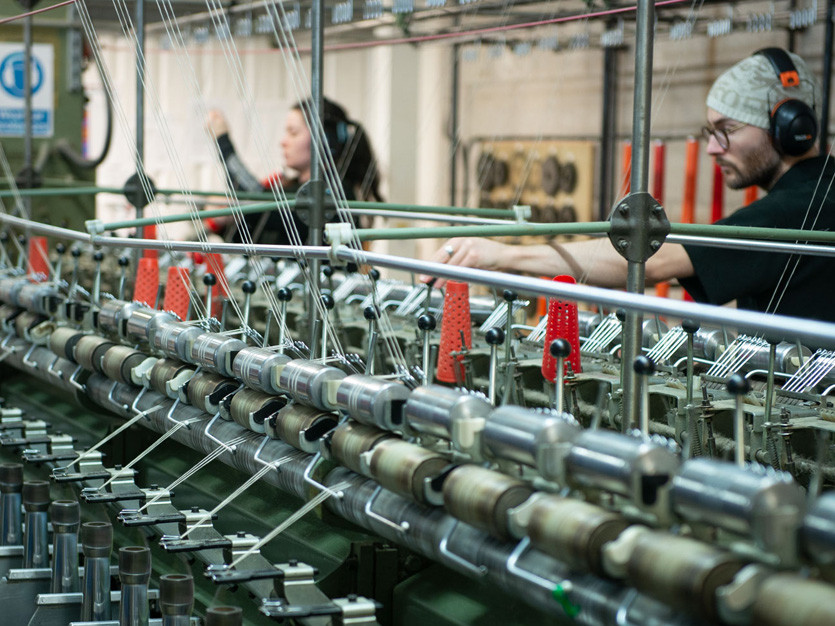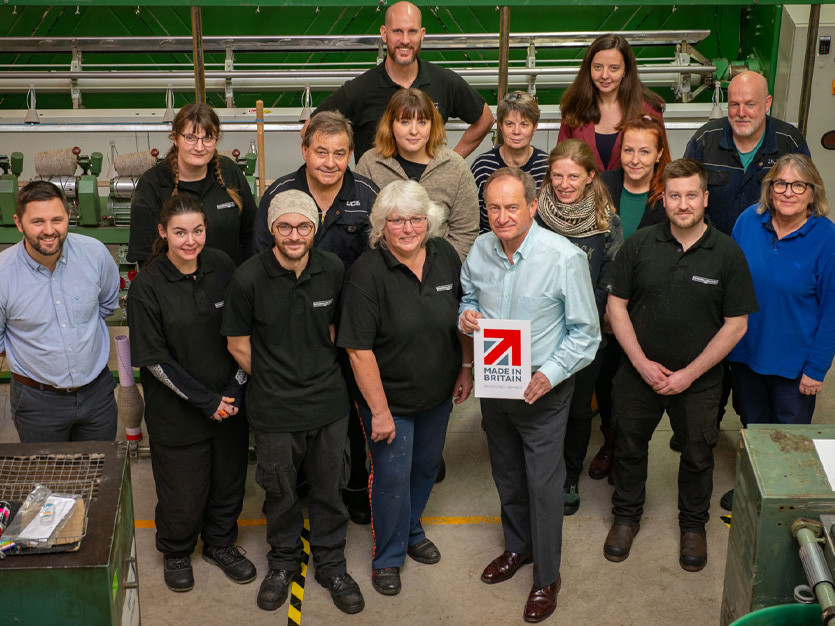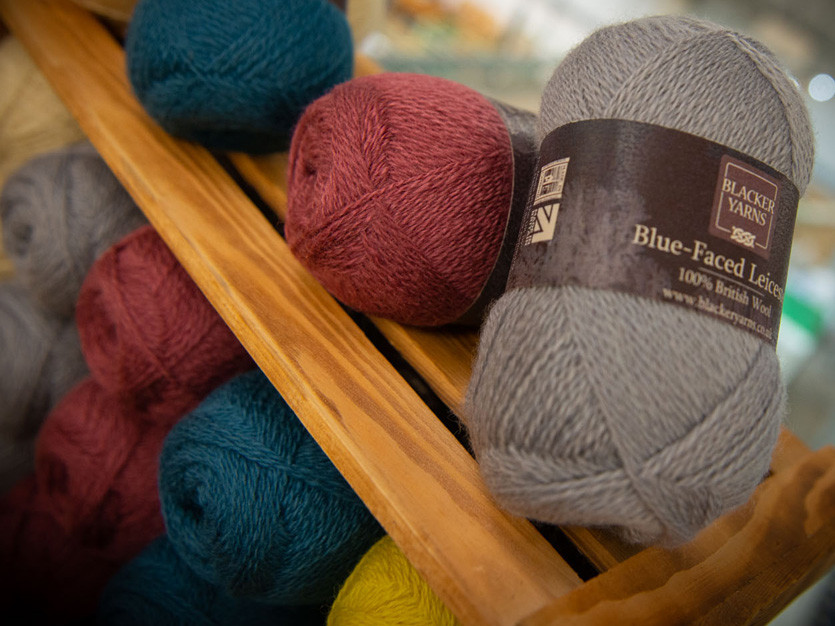 THE Natural Fibre Company has its origins in south Wales in the mid-1980s and it was moved to Launceston in Cornwall around 2005. The business was bought by Colin Spencer Halsey and Graham Higgins in 2019 who embarked on a radical transformation programme. The Natural Fibre Company is an end-to-end manufacturing process for fleece. Fleece is sourced from all over the UK, with more than 85 breeds in total, and the end products are both pure breed or blended yarns, spun to worsted and woollen. There's a lot to learn about fleeces and spinning and you can get quickly up to speed with this information sheet here.
According to Colin, the technical specifications can be quite challenging. He says, "We find that our model of small-batch, rare breeds and niche end products puts us in a very strong position in terms of the marketplace.
"We're working very hard to attract younger people into the sector. We have some very experienced people here who want to pass on their knowledge and we have recently started to look at other manufacturing sectors to identify which skills might be transferable to ours.
"The main challenge has been the change of culture and we have achieved this by providing autonomy to our management team and giving support to the very capable team we've got on the shop floor. In terms of the customers, that hasn't fundamentally changed. It's still very much niche, bespoke, small batch. However, our process time has improved significantly and from the testimonials that we see from customers, they seem to be very pleased with what we are providing them with."
Blacker Yarns is the sister company to The Natural Fibre Company and where the latter is a B2B provider, trade processing, end-to-end, Blacker Yarns follows the B2C model, selling direct to consumers through an online retail channel and at various events around the country.
Emma Smith is the marketing support executive for Blacker Yarns and she describes how the business works. "We produce 100 per cent natural British knitting yarns. We focus on rare breeds and different blends and can track every fibre back to the farm. We sell yarn in a range of weights and colours and have recently put together project kits which include patterns and the correct amount of yarn to make that garment."
Emma and her team are very active on social media and have a growing community of customers who share their creations and seek advice on projects. Emma is a graduate of Falmouth University, where she specialised in weave. Blacker Yarns has recently worked with the textile department of the university to create its next 'birthday yarn', an annual product launch that celebrates another year of The Natural Fibre Company and Blacker Yarns.
"The brief includes marketing materials, the colour palette and the fibre content," says Emma. "So we're really excited to see how they worked all of this into their projects."
The products that result from the collaboration with Falmouth University will be available this year. See the member profile page for The Natural Fibre Company and Blacker Yarns here.
If you would like to receive an email every week with a selection of stories like this, visit this page on the website and type in your email address: https://www.madeinbritain.org/about/newsletter
You don't need to be a member of Made in Britain to receive weekly Made in Britain news.