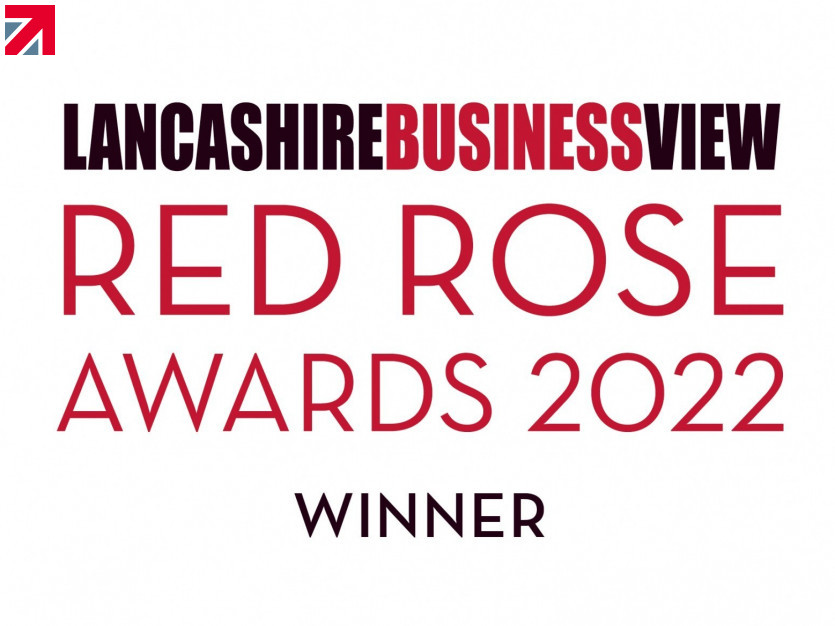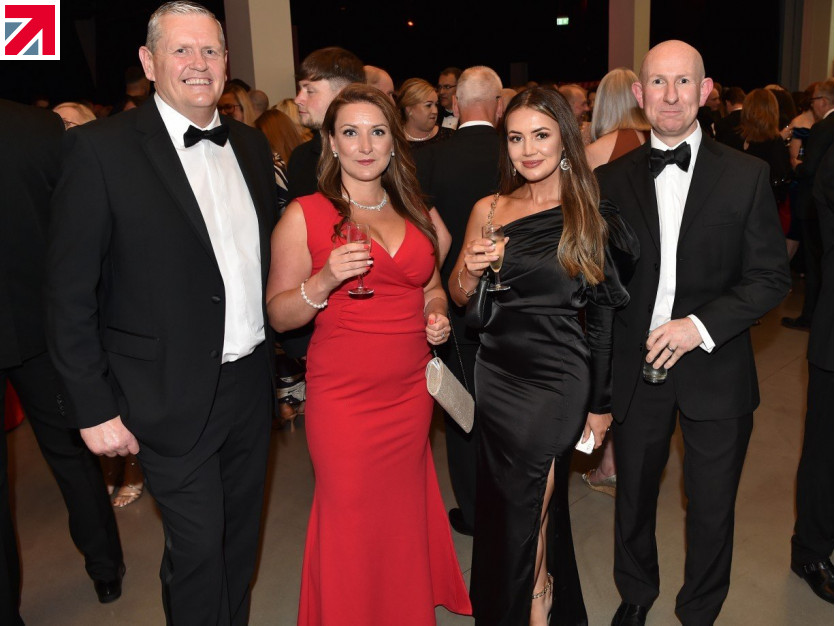 Steel door manufacturer Strongdor celebrated success by walking away victorious as winners of Medium Business of the Year at the Red Rose Awards 22.
Held at the Winter Gardens in Blackpool, the Red Rose Awards saw over 1,000 Lancashire businesses gather together, to celebrate the best of the best in a glittering ceremony on 9th June.
Businesses from the length and breadth of the county vied for titles across a range of categories, with only the best of the best, as selected by a panel of expert judges, progressing through to the shortlist and a rigorous interview stage before being rewarded for their excellence.
Managing Director, Tim Devenish said: "We are all delighted to have been awarded the prestigious honour. Having moved to our new manufacturing facility in 2021, our production capacity has more than tripled and our staff numbers almost double. Without the continued dedication of our team who strive to maintain our mission, our journey would not have been possible."
The judges were impressed by continual investment and drive during Covid, including the opening of a new 44,500 Sq Ft manufacturing facility in 2021. Commenting on why Strongdor were chosen for the award the judges commented: "Strongdor are bold and brave, committing significant investments to home-based manufacturing and their people and skills. They are paying off."
Event founder Richard Slater, also the publisher of Lancashire Business View magazine, said: "The Red Rose Awards, now in its twelfth year, are very hotly contested, so Strongdor should be very proud that they have seen off all the competition to win this award!"
Strongdor are manufacturers of custom made steel doors, produced in their 44,500 Sq Ft purpose built factory in Morecambe. Proud to manufacture their products in Britain, they are committed to maintain their reputation for high quality British manufactured steel doors.
As part of Strongdor's commitment to transparency, they have opened up their factory in a 360 degree virtual factory tour, available on their website. Enabling customers to navigate around the factory to go behind the scenes and watch how and where their doors are made.
-ENDS-
Lancashire Business View's Red Rose Awards is the event where Lancashire business, commerce and industry are celebrated. It provides the best possible platforms to promote success, and to encourage trading within the county.
Since launching the awards in 2011 they have steadily grown and become the centrepiece attraction for the business community in the county with the sell-out ceremony taking place at the magnificent Winter Gardens Blackpool.
For further information please contact Sarah Cooper on sarah.cooper@strongdor.com
@redroseawards #RRA22
Find out more about Strongdor on their member profile page here