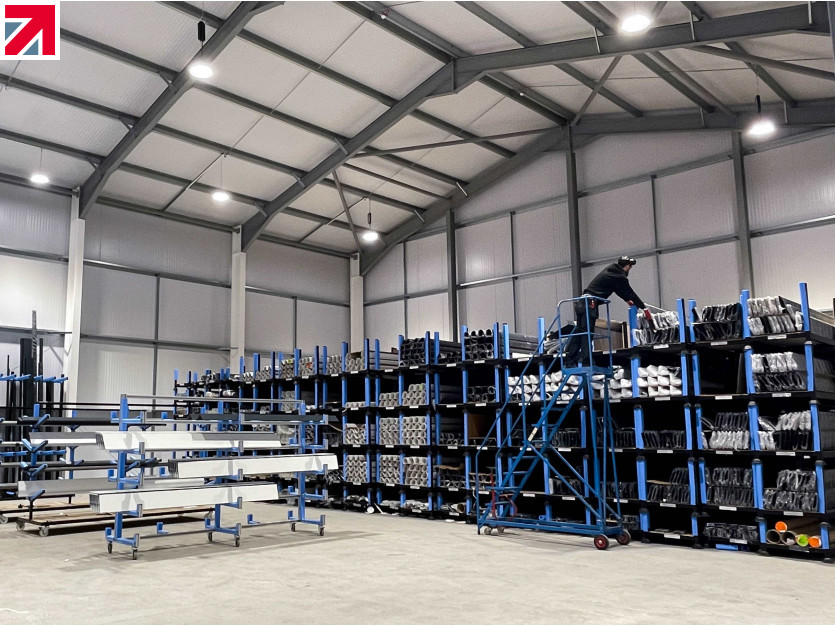 Leading manufacturer of outdoor shading systems, Caribbean Blinds, is celebrating a successful start to the year after onboarding six new members of staff across its production and installation departments, in the space of just three months.
An integral part of the company's long-term plans to keep up with continued demand and projected growth, Caribbean Blinds' recruitment drive kicked off alongside the completion of its 10,000sq/ft factory extension which was officially unveiled at the end of 2022.
Following a 117% increase in turnover in 2021, Caribbean Blinds was able to invest in the substantial development of its current facility in Sudbury – resulting in a combined floor space of 30,000sq/ft – which has since enabled the firm to hold much higher levels of stock whilst driving down lead times.
The new and improved factory has – and will continue to – significantly impact the local economy, with this latest onboarding aligning with the family-run firm's plans to employ more people from the surrounding areas.
Boasting a two-decade-long residence in the Suffolk market town, Caribbean Blinds plans to continue its recruitment drive, with a further six new employees due to join the company over the next three months.
Stuart Dantzic, Managing Director at Caribbean Blinds commented: "We've seen a momentous increase in demand for our products since the start of the pandemic in 2020. The birth of the 'holiday at home' culture coupled with the warming climate and multiple heatwaves the UK has experienced means that many homes just can't cope with without installing some form of external shading.
"The new extension has enabled us to hold higher levels of stock (£1.5m+ at any one time) whilst helping to avoid potential delays due to supply chain issues caused by the increased demand across the whole home improvement sector. We are now able to manufacture orders as soon as they are placed – without the need to wait for parts!
"As a UK manufacturer, it's our prerogative to recruit within our local area and add value to our community – all whilst meeting our growth objectives. The ongoing expansion of our team will assist us in our mission to become the UK's most desirable and trusted brand for external shading. We look forward to continuing our recruitment drive and welcoming our newest employees to the Caribbean Blinds family."
2023 has been an exciting year so far for Caribbean Blinds, having recently announced its brand-new partnership with the British Institute of Interior Design (BIID), in addition to confirming its sponsorship of "must-attend" landscape expo and trade event, FutureScape 2023.
For more information, visit: https://www.cbsolarshading.co.uk
Find out more about Caribbean Blinds UK Ltd on their member profile page here