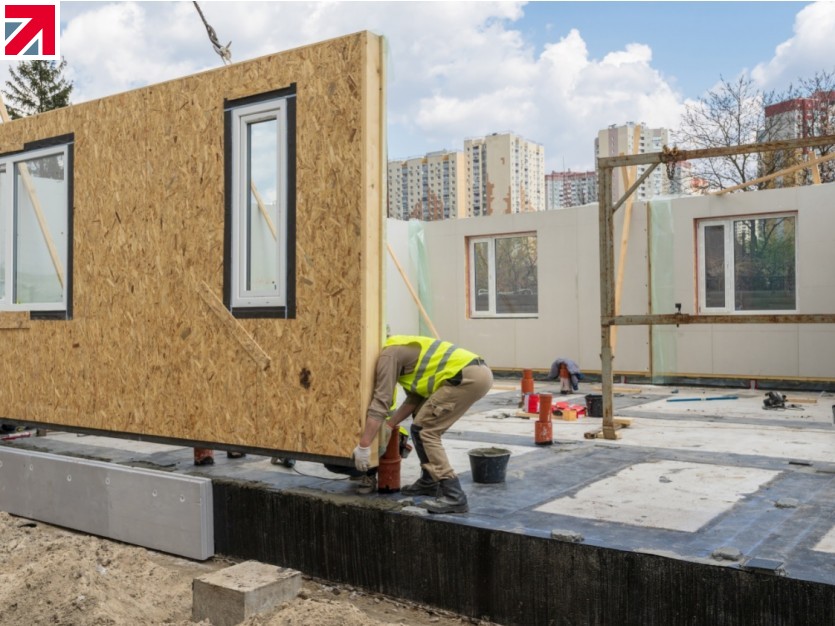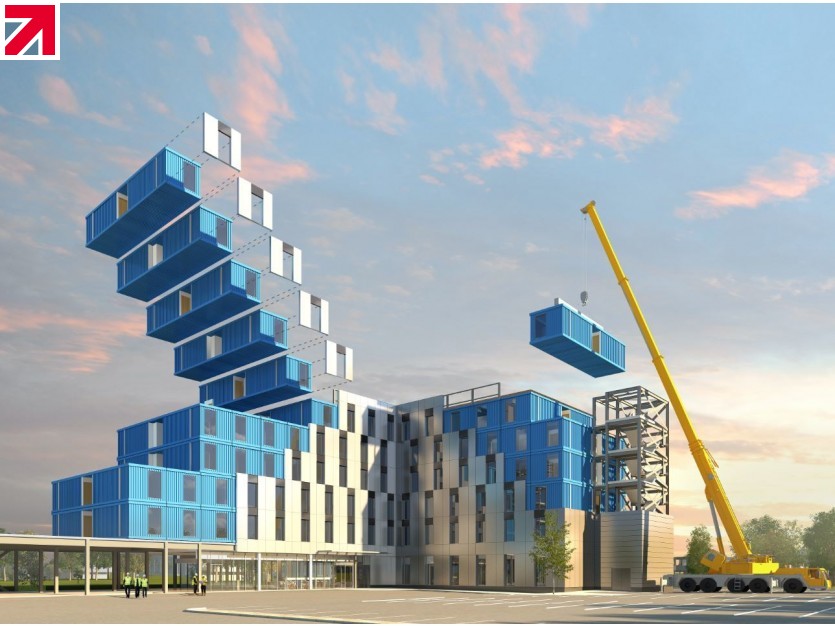 Charlie Fleet, Managing Director at wall coverings specialist, Reco Surfaces, discusses how modular building can help the UK construction industry overcome the challenges its facing:
Britain's construction industry is facing an unprecedented period of demand and change. The backlog in output caused by the lockdown needs to be cleared, while simultaneously managing the increase in activity that's likely to kick in as a result of Boris Johnson's 'Project Speed' masterplan. Higher standards of construction are also being called for from different sections of society, including the government setting net zero carbon sustainability targets and increasing homeowner demands for better quality housing.
All of these pressures mean that the industry must adapt and innovate in order to thrive. Modular construction methods are a key example of this innovation in action, as they allow for buildings to be constructed at a faster pace without sacrificing on standards.
Modular building techniques work by manufacturing aspects of a building offsite and then piecing the structures together on location. This provides a number of advantages thanks to the economies of scale that can be achieved, as well as the quality that comes from producing standardised building parts within specialised factories.
Moving the work into manufacturing centres speeds up project timescales and means that less time is spent onsite by tradespeople and stakeholders. Taking people off the site results in a quieter and more streamlined building project, with the Modular Building Institute estimating that time saved using modular methods can be as high as 50%.
There's also a significant health and safety benefit to limiting the number of people on a busy building project. This is particularly important currently, with modular building techniques being inherently better suited to social distancing thanks to the fact that factories can be partitioned and controlled much easier than building sites can be.
Modular construction is not only healthier for people, but it's also better for the environment. Working in bulk numbers has a variety of sustainability advantages, for example, transporting large parts of a building in one go cuts down on the number of trucks and travel required to take each individual item on its own, thereby cutting down on emissions. An analysis comparing the carbon footprint of traditional construction to modular found that modular cut greenhouse gas emissions by anything from 17% to 30% and that modular materials tend to be more energy efficient.
Disruptive offsite technology
The growth in modular construction that's required in Britain was underlined by a government target of building 100,000 modular homes in 2020 – however, last year there were only 15,000 homes constructed in this way. This gap between the target and reality is in large part due to the fact that the infrastructure and materials required to support 100,000 modular homes a year isn't at the scale that it needs to be yet.
For modular methods to truly change how the industry operates, it's important that the sector fosters a sustainable supply of home-grown suppliers and experts that are able to provide modular solutions, ideas and advice suitable for any project regardless of its scale, location or complexities.
Reco Surfaces is one example of a supplier that's formulating new ways to produce the building materials that are required by modular builders. Our range of fast fitting PVC and acrylic panels means that developers don't have to worry about the time and labour required to apply traditional tiles in kitchens and bathrooms.
The ability to quickly manufacture these panels to precise measurements and designs is ideal for modular construction, as large numbers of kitchens and bathrooms can be quickly put together. This is especially beneficial for multi-storey residential projects such as social housing developments or student accommodation, where multiple kitchens and bathrooms need to be produced to the same dimensions all at the same time.
Homegrown solutions
Britain needs to be able to grow its own modular solutions, as the industry relies heavily on fast and easy access to materials, skills and services. Therefore, the stronger the domestic market, the sooner the industry will be able to get to the stage where it can meet the country's ambitious construction goals.
This is the case for both new-build and refurbishment projects, as modular techniques can also be applied to existing buildings to update and improve them. This versatility makes it ideal for Britain's built environment, where a lot of old buildings are still in use but need to be brought into the 21st century when it comes to the performance of the building and the materials that go into it.
Having suppliers close at hand also helps developers and building operators quickly adapt in times of need. COVID-19 highlighted this, as the construction industry had to respond quickly to the economic and social challenges facing wider society. Many building operators and facilities managers had to rapidly explore how to reconstruct key aspects of the buildings around us, such as their layout, furnishings and signage. Reco worked on a project like this with Premier Inn, which required protective panelling for its hotels in order to comply with safety guidelines. Our ability to swiftly react and supply made us the ideal partner for the project and allowed the hotel chain to properly fit-out its establishments as soon as possible.
The ability to quickly collaborate, save time and limit the number of people physically in one place meant that offsite methods also became popular with hospitals as they sought to tackle the COVID-19 outbreak. Completion of the Grange University Hospital in Cwmbran, Wales, was significantly sped up in order to help cope with the NHS' increased workload. Using offsite techniques, the build programme was fast tracked so that 350 new beds could be made available by April – hospital space which before March was not meant to have been operational for another 12 months.
Building a modular future
While the benefits of modular construction are numerous, the British construction industry needs to embrace it as the new method of working. This is easier said than done, especially in a sector as risk adverse and traditional as construction. The more suppliers and manufacturers like Reco that are able to provide clever new ways to create building materials that have previously been done the same way for decades (if not centuries), then the easier this transition to a new style of construction will be. To reach this point, it's important for the construction industry to look outside of the status quo and choose modular construction methods for the next generation of buildings. This backing is required to provide the impetus to develop new innovations, as well as provide support to ensure that those innovations can reach the scale they need to be at to solve the challenges facing the industry.
Find out more about Reco Surfaces on their member profile page here