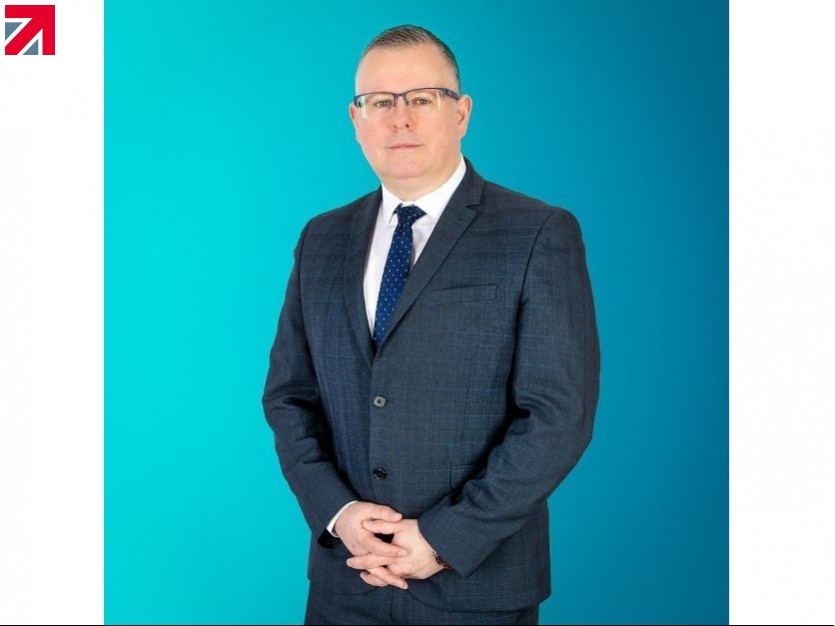 The new CEO of a Swansea manufacturing firm has discussed the unique experience of talking the helm of a business during the biggest global pandemic in decades.
Vince Minchella was appointed Chief Executive of Viscose Closures just before lockdown in March. Viscose Closures has been proudly manufacturing in the UK for over 125 years and in Swansea for 70 years. The company produces tamper evidence and anti-counterfeiting solutions for packaging and offers a wide range of caps and closures from its HQ on Swansea Enterprise Park.
New CEO Vince graduated in retail marketing and brings with him over 20 years domestic and international packaging industry experience to Viscose, as well as a trusted background in sales and marketing.
Speaking about joining the company during a global pandemic, Vince said: "One of the key factors that attracted me to Viscose was the people. I am surrounded by a team with tremendous positivity and a passion to achieve. Taking the helm during a pandemic has been an interesting experience but one that has given me an opportunity to see the very best in our teams, our customers, and our stakeholders. I am proud that we continue to operate as part of the supply chain to critical sectors during the pandemic, providing cellulose and film tamper evident bands across the world".
Vince continues "our goal is to grow our global brand presence and to use our experience and resourcefulness in innovation to drive new product development. We pride ourselves on providing an exceptional customer experience and our people are passionate about helping to identify and satisfy our customer's needs. I am very much looking forward to meeting our customers when the situation allows. Viscose is built on strong values by visionaries such as Charles Frederick Cross, the inventor of the Viscose process in 1892. Innovation and competitiveness has been at the heart of Viscose ever since and I am honoured to join Viscose and guide the business on its growth journey in the months and years ahead".
The company has seen unprecedented demand for its biodegradable and compostable shrink sleeves in recent months, commonly used as tamper evidence and promotional packaging primarily in the medical testing, scientific equipment; industrial gas and pharmaceutical sectors. These crucial security seals are being applied to food and drink as well as medical gas canisters, antiseptic gels, eye drops, lab cultures, and numerous other products that require identification and protection.
The manufacturer has continued to operate as a vital part of the supply chain during the nationwide lockdown by implementing effective remote working strategies and safe, socially distanced production practices to ensure their products can be manufactured quickly without affecting quality.
Read more about Viscose Closures on their Made in Britain profile page
Find out more about Viscose Closures Limited on their member profile page here