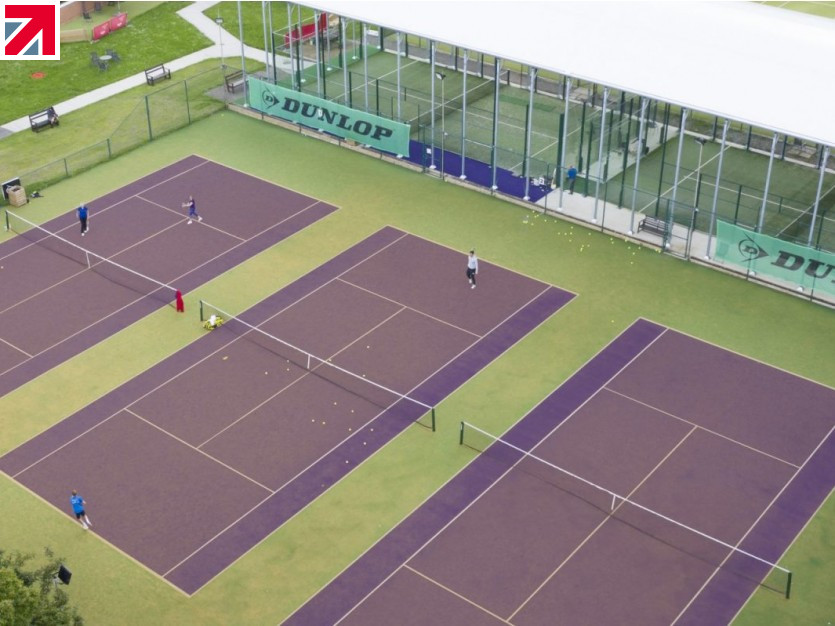 Tennis tournaments across the world are played on a range of different surfaces, each of which has its own characteristics that impact the match in a different way.

From indoor surfaces to industry-leading clay courts, our unique range offers comfort underfoot as well as the ability to take spin and slice.

Uniquely positioned as the only manufacturer of all three types of artificial surfaces; Tufted, Woven and Needlepunch, Playrite are the only company within the sports industry that can offer totally impartial advice on the type of tennis surface to suit your club's needs.
MATCHCLAY
Matchclay simulates natural clay courts without the high maintenance requirements and is relatively quick and low cost to install, so provides an ideal solution for clubs wanting to continue with clay courts without extensive all year round maintenance costs.
When filled with clay this surface is classified to ITF Category 1 Slow pace. Fully adhered or loose laid, Matchclay is a cost-effective solution to natural clay.
Clayrite is a tufted monofilament or fibrillated yarn which mimics the look and play of a natural clay surface. Its sand topdressing helps provide the same ball speed and bounce like that of a traditional clay court.
Clayrite is the complete artificial alternative to our Matchclay surface having a sand-filled system and can be installed onto existing or new hard porous courts.
Matchplay 2 is an ideal all-round club level choice due to its high performance and durability.
Available in a range of colours, Matchplay 2 is ideal for coaching due to its consistent ball bounce and high porosity level which allows all-weather usage, maximising playing time.
This is our most popular tennis surface. It is suited for high-level tennis players who want a faster pace, texturised yarn surface. Its unique surface provides unrivalled durability and performance.
Grandplay has been designed to simulate a natural grass court with a positive grip underfoot, making it the preferred choice for many clubs.
Winner 15 is the preferred choice of the higher level tennis player that wants the fastest court pace with a positive grip, comfort and a degree of spin.
The unique two-tone green and terracotta colour designs look stunning in situ and will definitely give your club the wow factor.
With our range of different surfaces to suit the requirements of the club, the standard of tennis and your budget and maintenance requirements. We can help you find the right artificial surface for your tennis club.
So, get in touch today.
Find out more about Playrite on their member profile page here