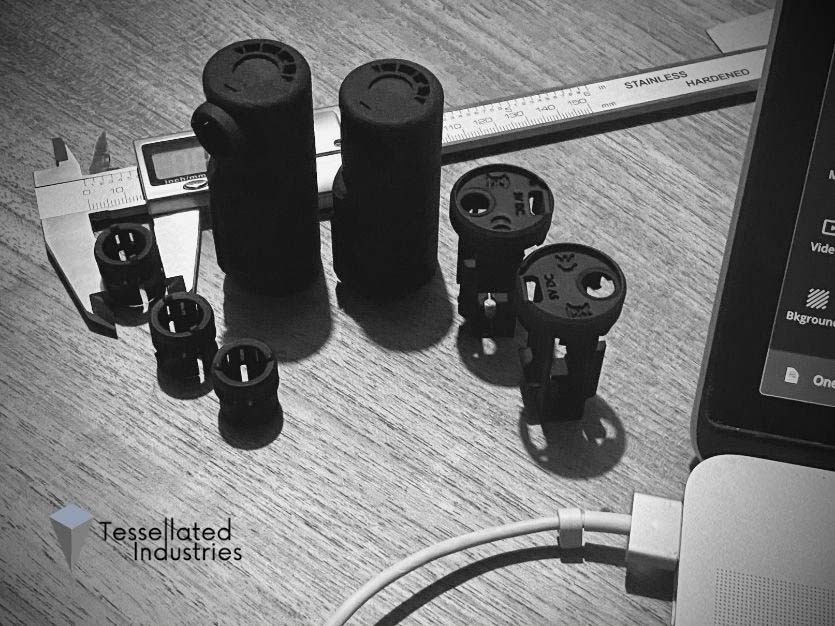 THE impact of seeing first-hand the effects of COVID-19 on family, friends, colleagues and communities, led two engineers to establish Tessellated Industries. The aim being to bring expertise together to provide solutions to the challenges presented by COVID-19. Tessellated Industries has now qualified for membership of the Made in Britain organisation.
During the first months of 2020 Tessellated Industries set to work designing an innovative, affordable social distancing tool, without tracking or the need for additional, co-existing technology. The company successfully launched its first product, One | m+ in September 2020, a compact, lightweight wearable device that aids social distancing by drawing a line of up to 2m between the wearers safe space and those around them using a specially designed laser system.
Tessellated Industries told Made in Britain that the company was formed to bring expertise in different fields together to bear on the unique problems faced today. The company says it is proudly a British SME with a focus on problem solving, R&D and turning problems into opportunities. Tessellated Industries plans to help similarly minded companies to design products for life and help them move ideas from computer screens to market. All with the aim of keeping products Made in Britain.
Simeon Ludwell, managing partner at Tessellated Industries, told Made in Britain, "The philosophy behind Made in Britain is a core value of Tessellated Industries and the Made in Britain accreditation helps us to demonstrate that belief. We set out to make our products in Britain, to assist the economy and provide jobs for a British workforce. The Made in Britain mark defines a standard to which we adhere, and which ensures our customers know that we represent quality, value and integrity – things we believe Britain should be associated with on the global stage."
Tessellated Industries will be using the official Made in Britain mark prominently on its Social Distancing device One | m+ as well as on its website and promotional materials. Find out more about Tessellated Industries from its members' directory profile page here and its website here.