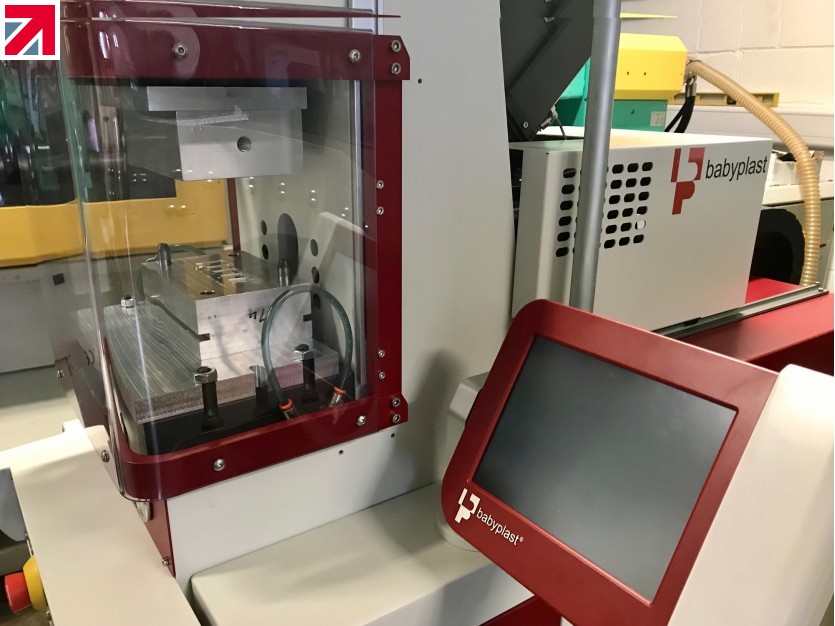 We really didn't think we'd be able to squeeze another machine into our current mould shop but actually we've found one that will just fit!
Welcome to our Babyplast, which is absolutely perfect for micro injection moulding.
The Babyplast 6/12V is perfect suited to smaller precision moulded plastic parts (we're talking part sizes up to 25 x 50mm!) and is financially viable even on smaller batch sizes.

With a 6 tonne clamp force, micro moulding is what it does best, and gives us an even broader scope in our UK moulding facility to be able to offer clients.
The advantages are significant, as smaller tool sizes mean there are cost savings to be gained in the tool manufacture and reduced changeover times means production is able to get underway faster, both of value to product development schedules.

This model's capacity to carry out insert moulding was of great interest to us and having opted for a robot interface we have the added advantage of being able to mould without having to utilise 'expensive' manpower hours.

Our machine capacity now ranges from 6 to 125 tonne! We'll have to wait until we've moved into our new premises until we can extend further up into the other end of the scale, thankfully not long now, so watch this space : )
Find out more about Plunkett Associates on their member profile page here