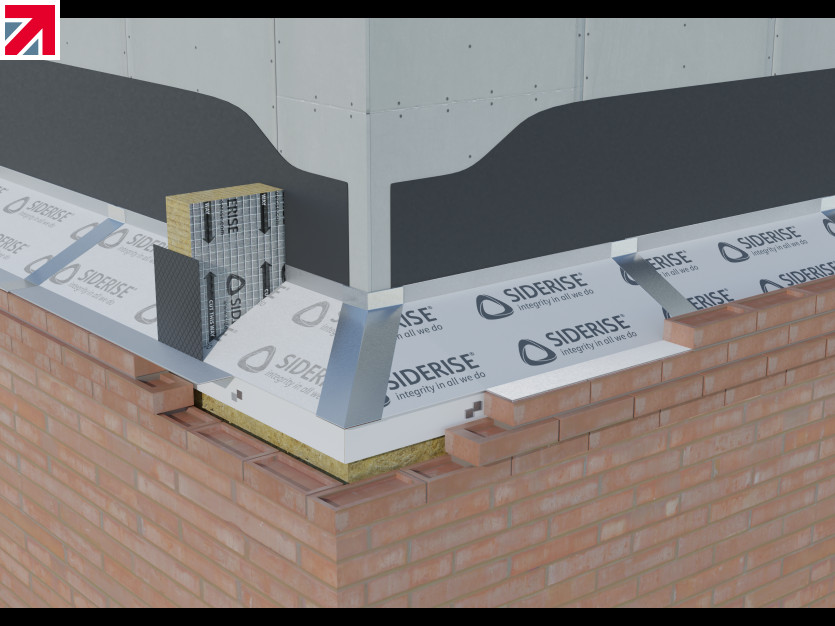 Fire protection of buildings is vital and it is crucial that designers, specifiers, and installers have the products they need to easily meet the required standards to create safe and beautiful buildings. To help our customers achieve this, we have created the Siderise Non-Combustible Cavity Tray (NC-CT).
The Siderise NC-CT combines a flexible aluminium cavity tray with a non-combustible insulation to create a robust, single-component solution which has been tested to meet EN13501-1 Fire classification of construction products and building elements. This patented and factory-engineered design not only provides reliable quality and performance but also makes the product much simpler to specify and install. In fact, the product is estimated to be eight times faster to fit, requiring just a cutting knife and sealing tape with no need to add additional insulation.
It is being launched as new part of our new comprehensive product set specifically engineered to meet the passive fire protection requirements for masonry facades. This includes the Siderise External Wall (EW) and enhanced External Wall Intumescent (EWI) systems, comprising both specialised cavity barriers and fire stops, as well as the Siderise BB-CB Balcony Bracket.
As always, our innovations are underpinned by our commitment to "integrity in all we do"— every product has been subjected to rigorous third-party testing to the relevant UK and European standards to ensure high performance and accurate product data.
For more information about the cavity tray, other products in the masonry set, and the standards they meet, please visit: https://www.siderise.com/masonry
Find out more about Siderise Insulation Ltd on their member profile page here