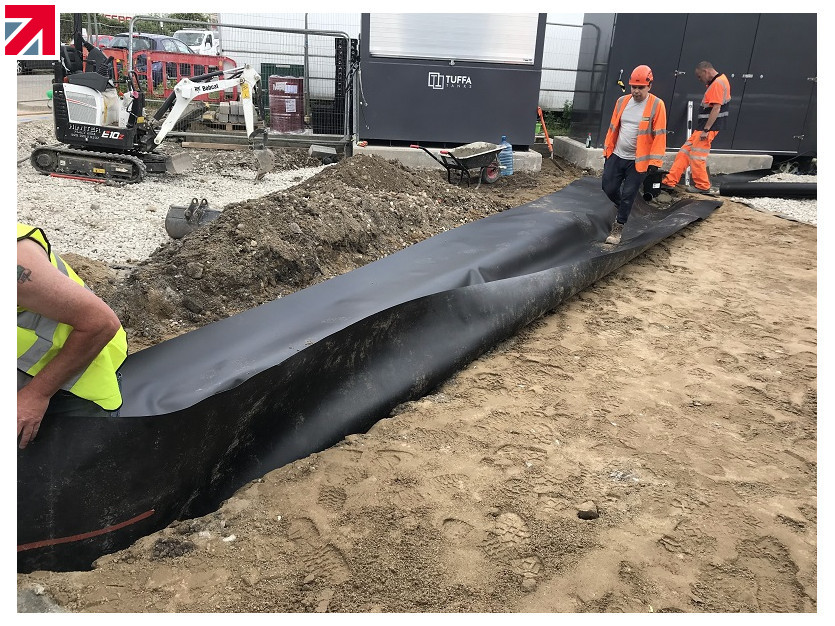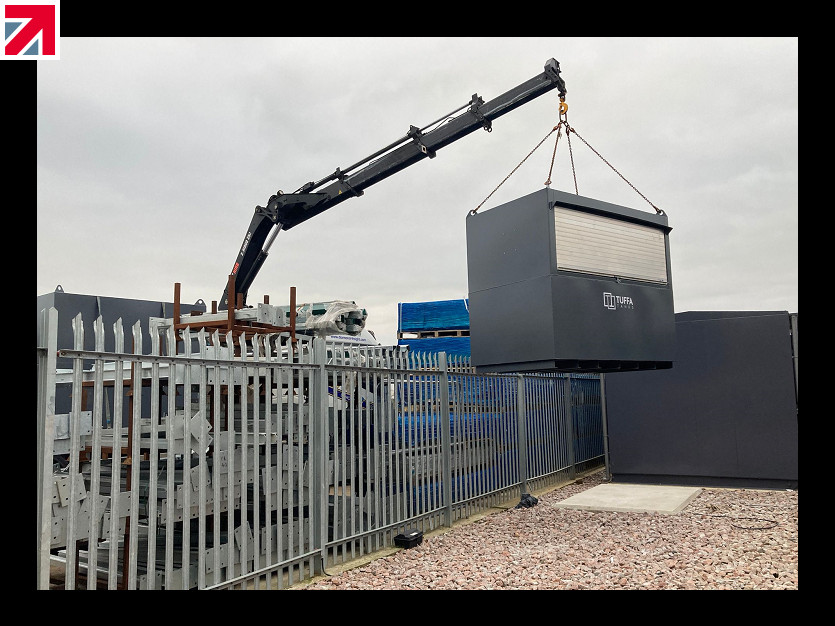 AMP Clean Energy is leading the way in the energy transition, funding, developing and running low-carbon heat and power facilities for businesses and organisations throughout the UK.
Low carbon energy solutions will be critical if the UK is to hit its net zero target to decarbonise electricity generation and heating in the UK.
However, the sun doesn't always shine (this is the UK!), and the wind doesn't always blow. To support the journey to net-zero carbon emissions, the electricity grid needs to meet the ever-growing demand within urban locations. AMP Clean Energy has developed its 'Urban Reserve' flexible electricity facilities to support this transition.
Urban Reserve is a backup source of power generation, which can be deployed when the energy supplied by renewables like wind and solar power isn't sufficient to meet demands. Typically, the extra need is between 4 pm and 7 pm - after school or work and before millions turn on their TVs to watch celebrities eat camel hooves or more unsavoury body parts.
There are now 33 Urban Reserve sites throughout the UK, with 55 engines supplying power to strategic locations predominantly within populated areas in the southwest and northwest of England where power is needed most.
Through continual development, site blueprints are now well-honed to provide maximum efficiency with minimal manual intervention required.
During the early development days, the system was not as robust as it is now. Invariably, lubricant oils degrade over time, and oil levels drop either by the engine's design or as it burns away.
With most sites having multiple engine rooms – with 2MW or 2.5MW generators holding 1,000 or 1,200 litres of engine oils, respectively – the need for on-site maintenance equipment is high.
The initial Urban Reserve sites were maintained using IBCs and portable pumps – a laborious, inefficient method with a greater risk of oil leaks and spills.
Further development to improve the efficiency of the operations and AMP Clean Energy decided to upgrade from IBCs to lubricant and waste oil storage tanks.
Researching the available tanks on the market highlighted that choosing a standard tank to solve a niche requirement wasn't viable.
AMP Clean Energy needed a bespoke solution and chose Tuffa to supply this. Our unique method of collaborating on the tank design allows us to manufacture a custom-made tank that meets precise site requirements.
Tuffa assigned a dedicated project manager to oversee every aspect of the AMP Clean build. Working with a Project Development Manager from AMP Clean Energy, the Tuffa team produced technical specifications and drawings for a unique storage and dispensing system.
As a former Tuffa tank construction supervisor with additional technical sales training and a specialism in custom-builds, Dan Simpson is perfect for the project.
After consulting with the AMP Clean Energy team, the proposed solution was a bunded, dual-compartment tank with roller shutter doors and specifications including:
• 1600L lubricant compartment:
• 2" full point c/w overfill prevention valve
• Tuthill pump
• 30-meter hose reel
• Clock Gauge
• 3-channel tank alarm
• Overfill prevention valve
• 1600L waste oil compartment:
• 2" top suction located within a drip tray
• Clock Gauge
• 30-meter hose reel terminating in a BSP c/w overfill prevention valve
• High-level float
The tanks, cited within close proximity to the engine rooms, simplify the ongoing generator maintenance at the weekly site visits.
With a lubricant delivery hose and waste oil extraction hose at 30 meters (10 meters more than a fire engine), the site engineers can rapidly top up the lubricant oils or complete a full oil service.
The additional capacity also means that AMP Clean Energy can benefit from fewer deliveries (around two annually per site), offering more efficiencies from bulk buying their oil.
With a total of 29 dual-compartment tanks ordered, we thought it was about time we caught up with AMP Clean Energy to see what their impact on the Urban Reserve operations has had.
Luis Garces, Programme Manager says, "A maintenance regime is essential in keeping our flexible generation facilities running efficiently, helping provide electricity when and where it is needed most. Precision is vital as the sites are fully automated, with remote monitoring.
Luis goes on to say, "Safe and efficient oil storage and distribution was the problem, and by working with Tuffa, we have been able to find a solution which is perfect for our sites. We plan to install a Tuffa tank in all our future Urban Reserve sites and are retrofitting existing plants with the tanks."
With Tuffa's best 'think tanks' on the job, designing the tanks in-house, collaborating with AMP Clean Energy, and fitting the best tier-one ancillary equipment possible, our tanks have become a critical aspect of the Urban Reserve blueprint.
Dan Simpson concludes by saying, "Tuffa has built an excellent reputation for offering fantastic, reliable turnkey fuel and oil storage solutions. Our company is big enough to cope with the fast turnaround, but our culture shone through. What was exciting about this project was its end usage. It was great working with the team at AMP Clean Energy."
Contact our sales team for more information.
Find out more about Tuffa Tanks on their member profile page here