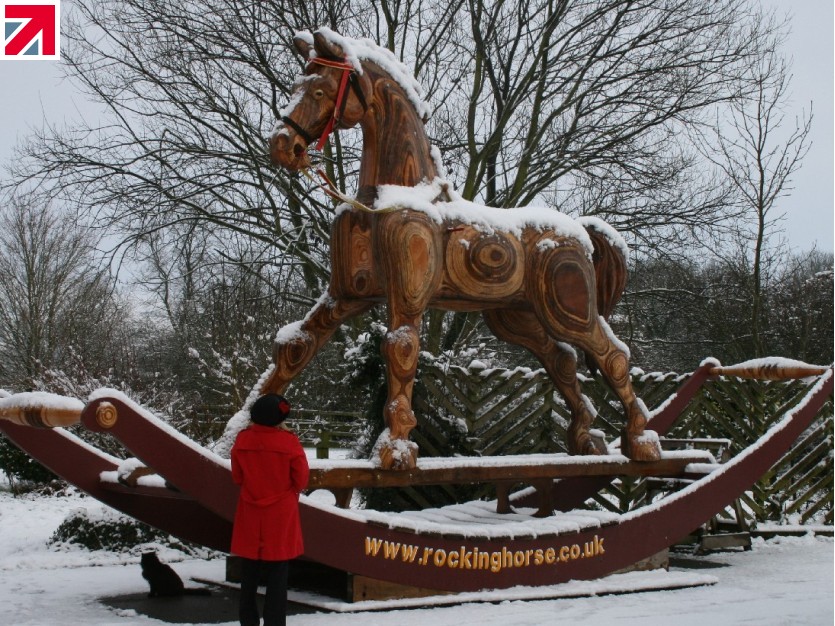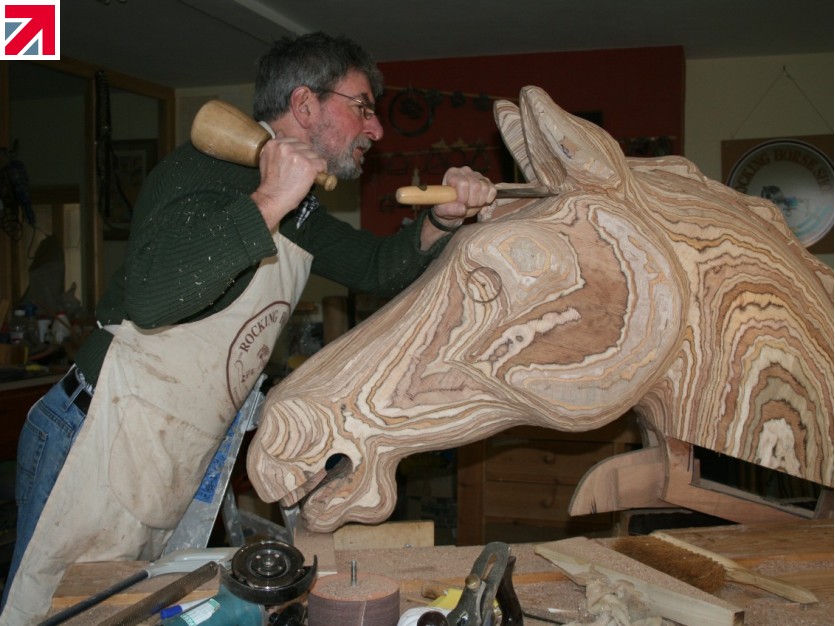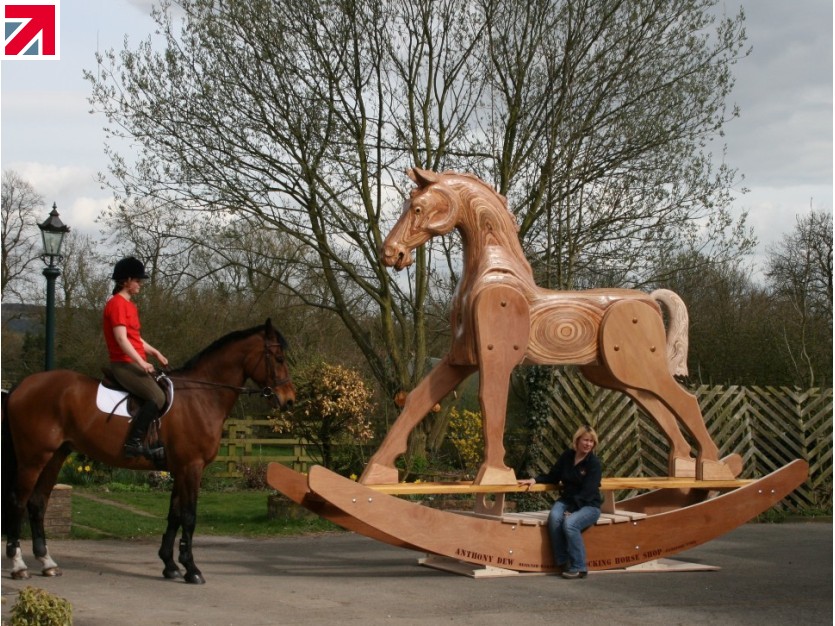 Back in 2011, The Rocking Horse Shop was proud to be part of a unique challenge, to make the worlds largest handmade rocking horse. As part of WorldSkills, held in London and the then upcoming Olympics in London, we were certainly up for the challenge.
Anthony Dew, master Rocking Horse Maker and founder of The Rocking Horse Shop was intrigued and excited by the challenge of the project and quickly got to work on a design. "I've been involved with rocking horses for 35 years now, but this, at 4.9 metres long by 3.65 metres high (16 feet long x 12 feet high) will be the biggest we've undertaken. It is considerably larger than life size and when completed it will be, as far as we know, the largest hand carved rocking horse in the world."
The Horse and rockers are constructed from laminated marine plywood with a varnished finish and the horse will be entirely hand carved and finished at The Rocking Horse Shop.
Many of the horse's features have been 'borrowed' from Bertie, a real live thoroughbred who lives at The Rocking Horse Shop, and consequently is affectionately become referred to as 'Big Bertie'."
Unfortunately, Bigger Bertie is no longer on display, however many people still have found memories of seeing him, whether he was travelling up and down the countries motorways, or found hiding in a local park, he was certainly a sight to see.
More information can be found in the video below.
https://www.youtube.com/watch?v=z_KdjOKDZA4&feature=emb_imp_woyt
Find out more about The Rocking Horse Shop Ltd on their member profile page here