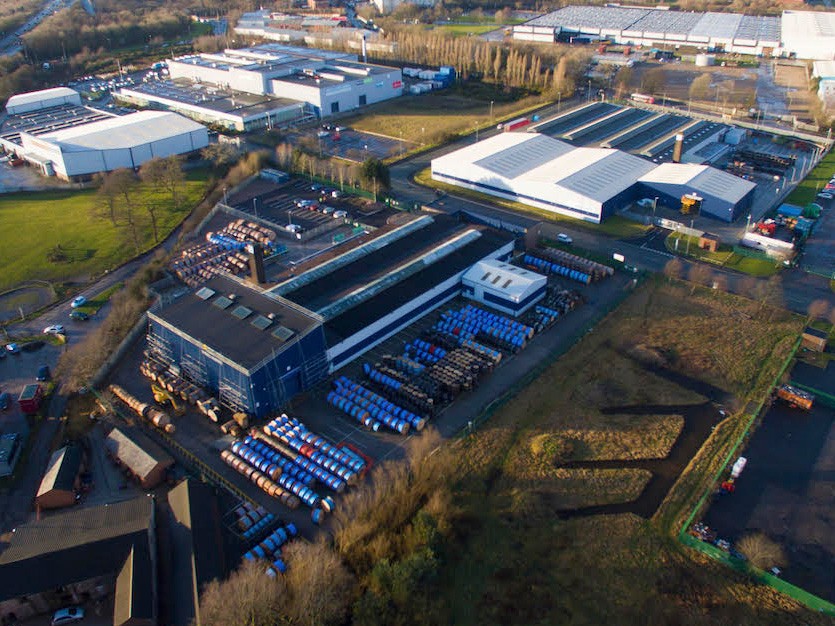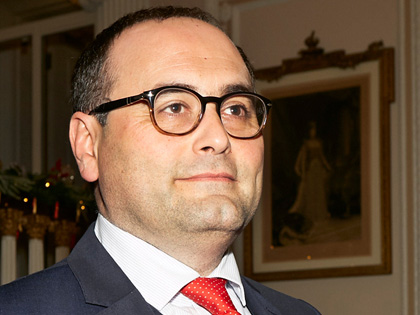 KNOWSLEY-based Tratos UK makes cables, big and complex cables. It has joined the Green Growth Programme from Made in Britain. Dr Maurizio Braggani OBE (left), CEO of Tratos UK Ltd describes his company's experience of Green Growth.
How integral do you see sustainable business practices to the future of your business?
Tratos is a family run business founded in 1966 by the Italian engineer Egidio Capaccini to bring his homeland back from the brink after World War II. Today, Tratos represents the world-renowned superior quality cable manufacturer, selling an extensive range of cables to 52 countries, manufacturing facilities in Italy and the UK and offices worldwide.
Tratos' mission has been a sole one: to create jobs in most deprived areas and with it, to continuously support the sustainable development of the local communities by reducing poverty, bringing prosperity and hope for a brighter future for the present and next generations to come.
In terms of vertical integration of Tratos business, one needs to understand the cable industry. It is a small part of a big industry that transforms raw materials (copper, aluminium, resin) into a final product that is cable. The cable industry is a very small contributor to global CO2 emissions, and it doesn't make sense to integrate the cable industry with the mining industry. Also, vertical integration from the mining industry to the cable industry is not possible. One simple explanation is, for example, copper has so many different uses other than cables.
Although Tratos is playing an active part in making its own business in compliance with sustainability, it seems it would be impossible and even unthinkable to fully integrate the cable industry into the mining industry, or any other kind of vertical integration.
To what extent does your approach to sustainable business set you apart (in your sector)?
Tratos is proud of its sustainability approach which has made it possible to distinguish Tratos from the other cable makers over the years with the production of high quality and innovative cables. Its genuine sustainable approach and its culture of innovation have been crucial for Tratos's success over the years.
Cables are part of the infrastructure on which the whole of our economy is built. Cables are the neural network of the world. Cables are the storm-bringers, the disrupters, the gatekeepers of possibility.
With over 50 years of experience in the cable industry, Tratos' engineering expertise is behind the development of highly specialised products for various sectors. From cabling for transport networks to a fusion for energy project of world significance, Tratos' technology is at the forefront of the world's most significant power, growth, environmental and connectivity projects. Tratos has produced the superconductor for the ITER project, part of Fusion4Energy, via the consortium with ICAS.
Cables that have gone from pure copper to a superconductor cable were Tratos' solution for F4E (Fusion4Energy) and the company is driving forward with some of the greenest cables on the market today.
Tratos not only attempts to give a valuable contribution to the world by lowering the environmental impact of its products, but it also attempts to spread its vision among its clients, partners, and followers in order to sensibilise its network to a more environmentally friendly approach. Tratos has Developed the Alternative Power Marine system and leads the Approved Cables Initiative, Safer Structures campaign and, in 2019 it won the Queen's Enterprise Award for Innovation. Tratos has campaigned for a real super-fast fibre broadband network for the UK, one with the power and speed to rescue the UK economy and put it back on the winner's podium.
Tratos firmly believes in innovation, as without it any business cannot survive. The successful exploitation of new ideas is crucial to a business being able to thrive, improve its processes, bring new and improved products and services to market, increase its efficiency and, most importantly, improve its profitability.
What are the advantages to doing business sustainably?
Tratos has started its sustainability journey a long time ago since it was established in 1966. It was running a sustainable model of business even before the terminology was developed, as Tratos always has and is buying from the source and is supplying directly to its clients avoiding the middlemen, not dealing with the companies that don't respect human rights, environmental policies or use questionable working practices (modern slavery, etc).
Tratos products are fully recycled and made in respect of environmental standards. It is proud of its environmentally friendly cables connecting and powering the world. Since 1980, Tratos has used clean, renewable energy from its hydroelectric plant. In 2001, the company started producing Tratos Green, a cable made using only hydroelectric energy. In 2019 it launched the Sustainability Strategy and nowadays it is a carbon-neutral company, and soon going carbon-negative as it is investing in technology to capture carbon from the atmosphere and store it in a ground facility.
A remarkable benefit from sustainability is that the businesses at the end of each day will have a clear conscience that they are preserving the planet and not limiting the possibility and resources of the generations to come to live on our planet.
But, during its long sustainability journey, Tratos has felt loneliness. Sustainability has come to a cost that Tratos has to absorb on its own.
Large corporations are using sustainability concepts just to do the fancy talks, but not having an intention to implement them in essence. They continue to deal with companies that abuse human rights, don't respect the quality standards and don't care at all for the environment. They do it just because of a "false sense" of a cheaper price. In reality, that "cheap price", associated with poor quality, labour and non-environmental friendly practices, will cost more to the society as a whole.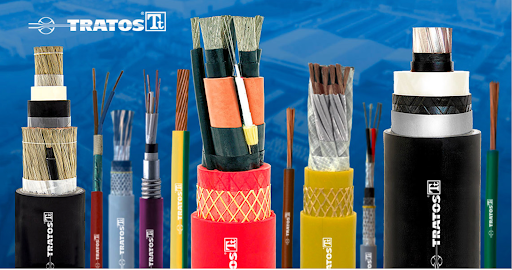 How have you engaged your team members/ supply chain/ other stakeholders around the Green Growth Programme, if at all?
As a cable manufacturer, Tratos has felt alone on its sustainability journey. Nowadays it seems more and more companies are joining Tratos on the sustainability journey and this is very encouraging news.
That's why Tratos joined the Green Growth Programme, seeking to join a cohort of more sustainable, more resilient and more competitive businesses. Tratos will continue to embrace innovation and improve the sustainability of the cable industry by joining forces with reputable companies and other stakeholders. It has high hopes for the success of this programme.
The future will bring to the companies more responsibility and opportunities as well to measure, reduce and offset their CO2 emissions, as well as to recycle more and make their businesses more circular.
What advice would you give to Made in Britain members as they progress on their sustainability journeys?
Embracing sustainability and transforming the business into a more circular one is the only hope for securing the continuity of our shared future and life on our planet.
There are no other choices: we have to shift the mindset of those in our Western cultures from one of consumerism to one built to conserve and flourish. The world has to adopt the principles of a circular economy, one that employs reuse, sharing, repair, refurbishment, remanufacturing and recycling to create a closed system, minimizing the use of resource input and the creation of waste, pollution and emissions.
Tratos firmly believes in innovation, as without it any business cannot survive. The successful exploitation of new ideas is crucial to a business being able to thrive, improve its processes, bring new and improved products and services to market, increase its efficiency and, most importantly, improve its profitability. Technology development and innovation are key drivers of economic growth and productivity. By embracing a culture of innovation, Tratos has been able to react promptly to changes and discover new opportunities. We must spare no efforts to pioneering human progress through sustainability, including the materials we produce and the innovations we bring to market, aligned with the priorities of the coming low-carbon economy.
If you would like your business to join the Green Growth Programme, the journey starts here: https://green.madeinbritain.org/
For more information about Tratos, see the company's member profile page here.