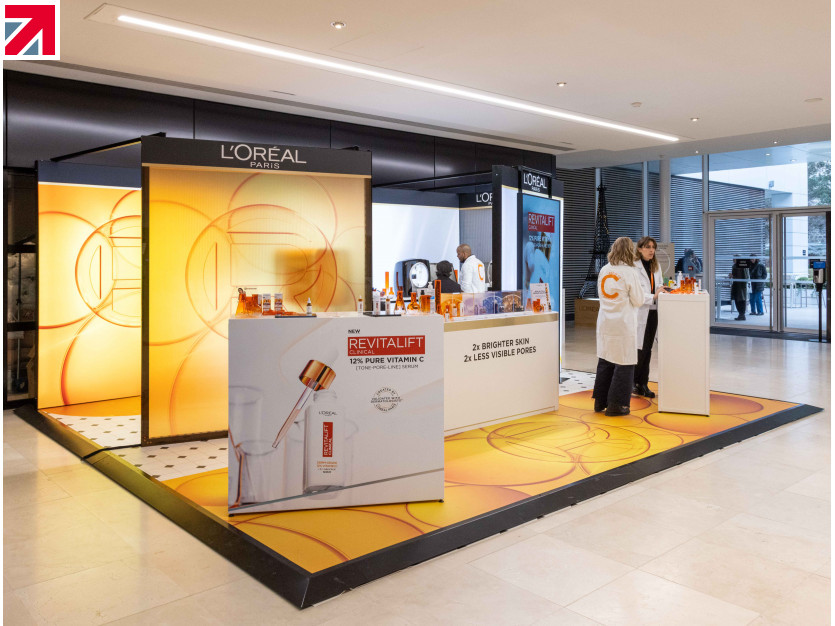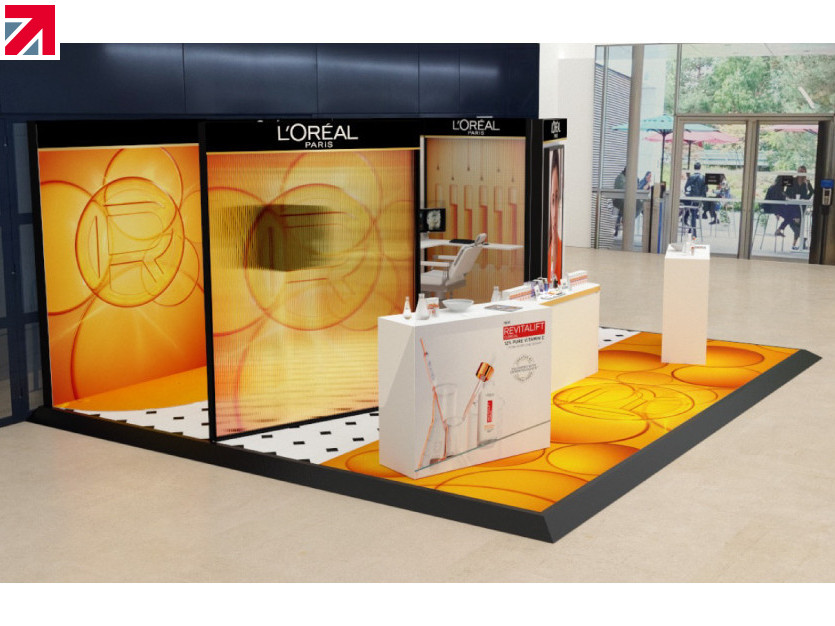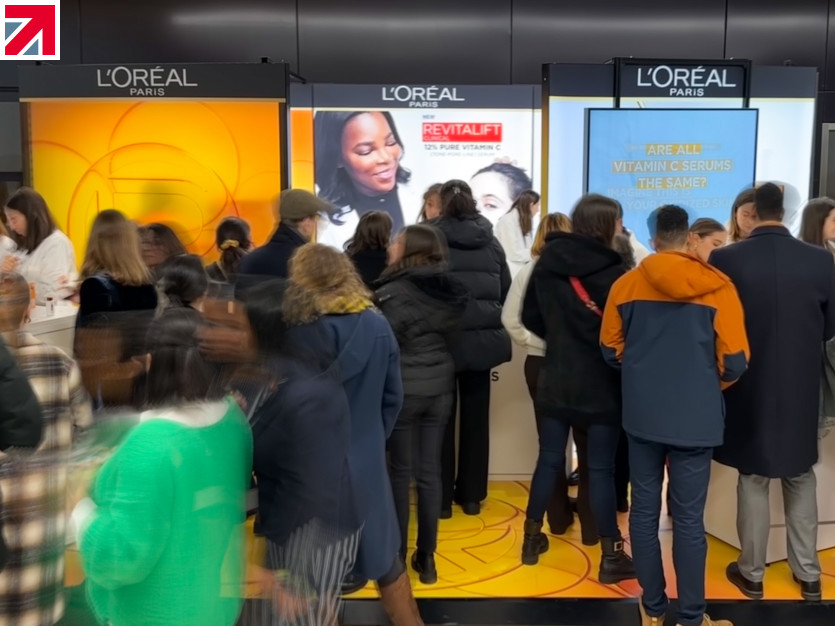 L'Oréal reconfigurable Pop-up display stand

L'Oréal Men Expert are proud supporters of the Movember Foundation which help change the face of men's health by raising funds and awareness to tackle some of the biggest issues facing men. Throughout the month of November, men grow moustaches to spark conversations to raise funds and awareness for men's health. For Movember 2022, Willson & Brown approached Unibox with a brief for a pop-up podium that was entirely transportable and reusable.
The podium included a Reception desk for meet and greets, a Barber's area with a barber's chair and mirror, a photo booth, and branded graphics. The first destination for the podium was the L'Oréal headquarters in Paris.

Using renders of the desired output, Unibox design engineered a reusable stand using our Flat-Pack 110 Lightboxes and Mod-U-Lok. Mod-U-Lok is a system of curved and rectilinear aluminium frames that enables the creation of an infinite array of spaces and structures.
The photo booth and partition screens, which are made from reeded acrylic, feature Unibox's Ledge 65 Lightboxes on either end. Visitors to the stand were invited to write on the screen. The translucent panels were backlit with neon lighting to create a balance between the movement behind them being visible and a sense of mystery, as they were partially obscured.
L'Oréal Vitamin C CPD Brand Day Pop-up event
After 5 years of research and more than 200 formulas tested, L'Oréal Paris introduced their new product; the game-changing Revitalift Clinical 12% Pure Vitamin C Serum. Once again, Unibox partnered with Willson & Brown to work with L'Oréal on a pop-up stand for a CPD brand day at the L'Oréal headquarters in Paris.

As the pop-up solution that Unibox design engineered for the L'Oréal Movember events was reusable, the stand was repurposed for this product launch.

Instead of using the full photo booth, L'Oréal positioned a camera facing a branded Unibox lightbox, next to a seated consultation area. Unibox also produced two white counters from Lab-35 four-way profile and re-clad L'Oréal's existing counter for the middle of the stand. A TV screen was attached to the lightbox on the right-hand side, and Unibox supplied all the graphics for the brand activation. The end result matched the render from the client brief and was achieved using much of the reconfigurable Movember event stand.

'It is clear to us how much effort & passion has been put in by everyone and the results look incredible. Everyone who walks past it stops to take a photo and it has been very well received. We're sure this will set the new standard to beat for internal events… Looking forward to future projects together.'
Charlie Carrington, Senior Global Design Engineer - L'Oréal
Find out more about Unibox on their member profile page here