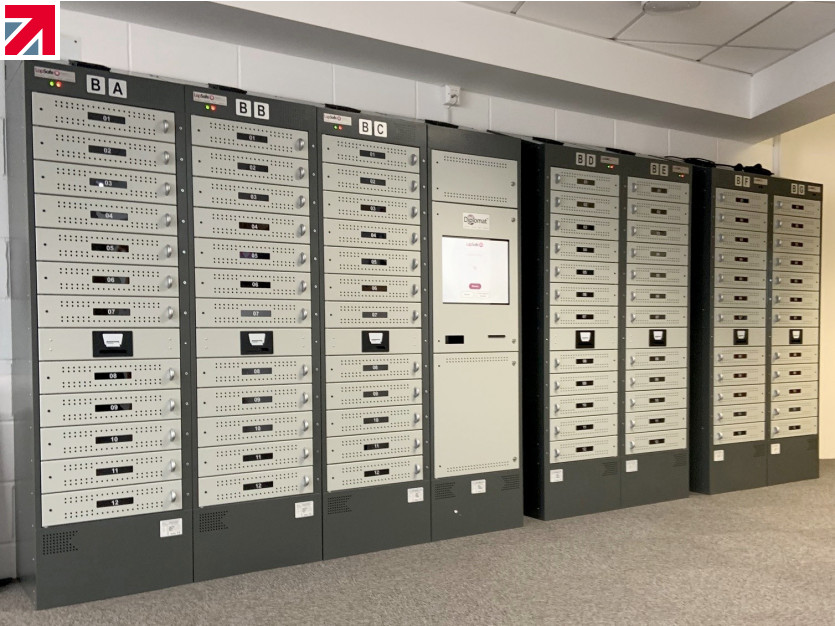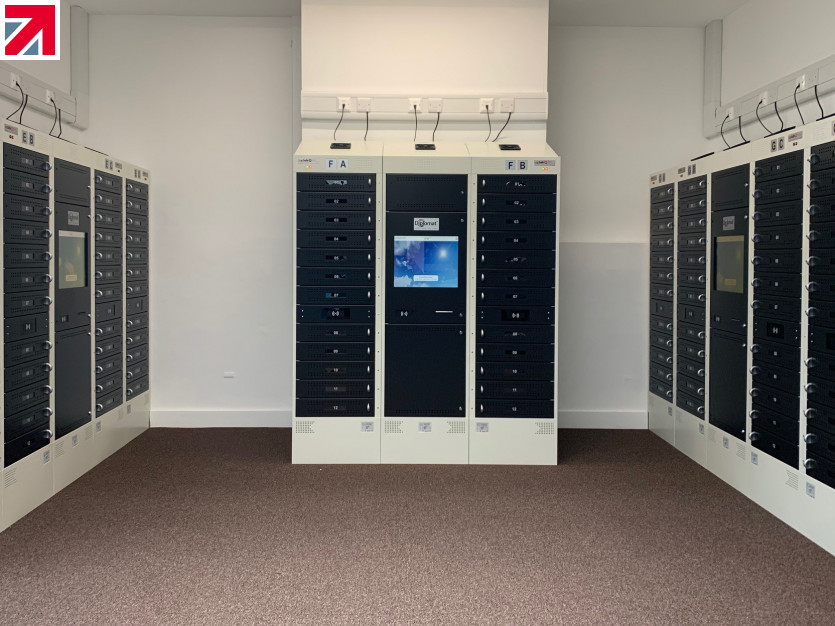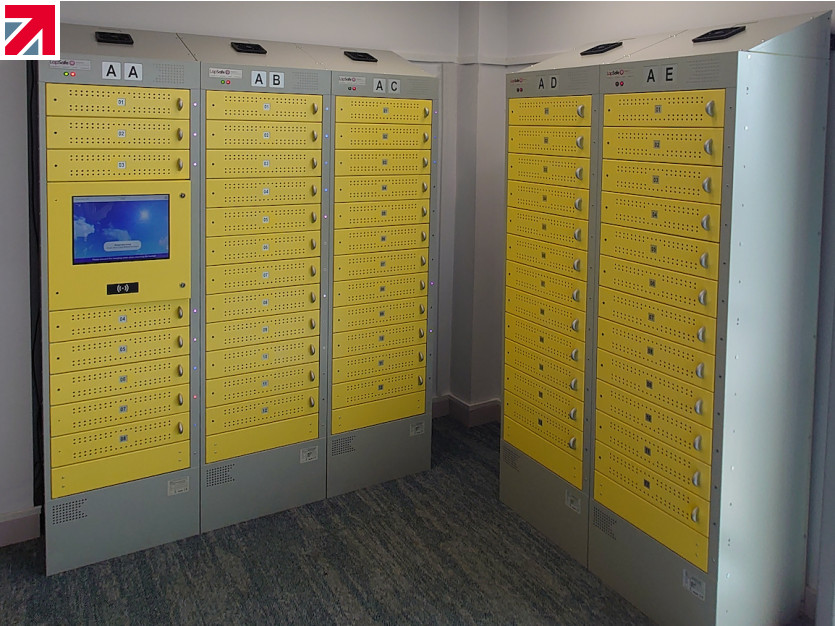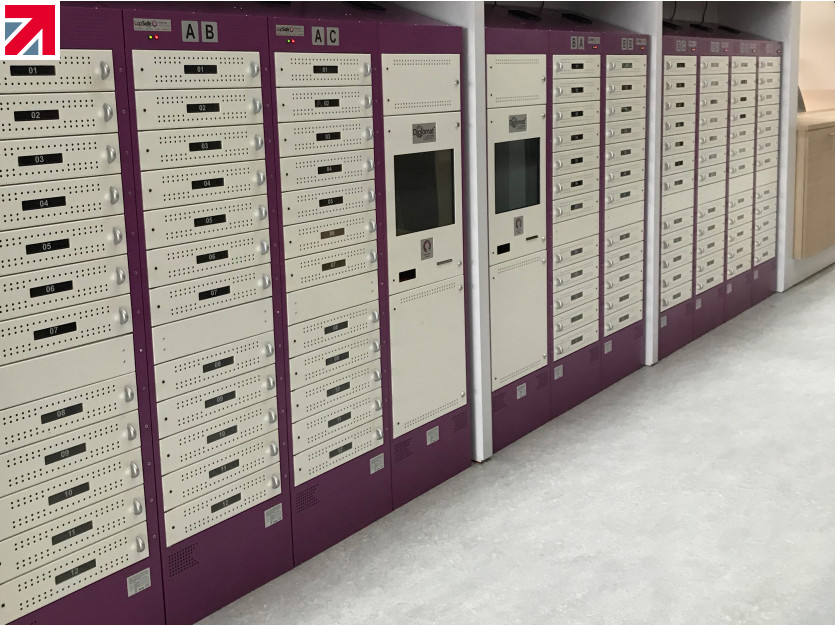 Smart Lockers have fast become an essential component across large organisations, such as education, public sectors, healthcare, retail, and many more. Although the term 'Smart Locker' is widely used, there are still businesses that don't fully understand what it means, often confusing them with the basic 'drop-off and collect' parcel lockers. However, these intelligent Smart Lockers can offer you so much more.
Here, we delve deep into exactly what a LapSafe® Smart Locker is and how these innovative solutions benefit businesses.
What are Smart Lockers?

Smart Lockers are a bank of lockers that can do so much more than just securely store assets. These self-service Smart Lockers can offer a host of services such as asset loaning, deployment, drop off and collect, hot lockers and break/fix solutions but not all Smart lockers offer all these services as one solution.
LapSafe® has a wide range of intelligent Smart Lockers, with its Diplomat™ Pro being the only Smart Locker available in the market that offers all these services as an all-in-one solution.
Devices are deployed from the Smart Lockers via an easy-to-use touch-screen terminal and accessed with an array of identification methods; choose from QR Code, Barcode, Biometric, Magnetic Stripe, or MIFARE®.
LapSafe® Smart Lockers are supported by their unique, cloud-based management software, ONARKEN®(link). Designed to allow administrators to monitor the assets and control the user's accessibility and can work remotely across multiple sites.
ONARKEN® can be completely customised to suit specific business needs and can integrate with software such as Freshservice®, smarthub, SIP2, Paxton, PaperCut, and many more.
What assets can a Smart Locker deploy?

This is entirely up to you. LapSafe® has a range of different-sized bays to accommodate most needs. Power can be supplied into each locker bay if required by different charging methods.
LapSafe® also have its own unique ultra-safe power management system which deploys the 'best charged' device. Great for loaning devices such as laptops, Chromebooks and tablets.
LapSafe® is the popular choice within the education sector loaning devices to students across campus. With a variety of devices being loaned 24 x 7 their Smart Lockers are a quick and easy way to loan devices from laptops and tablets to cameras and electric tools without staff interaction.
Whereas the Blue Light Sector has chosen to use these Smart Lockers to charge tablets, handheld radios, pocket printers and tasers to their frontline workers.
There are many ways to utilise these Smart Lockers across all sectors. The workflows are endless.
What if I need power in the bays?

LapSafe® offer five types of charging: their patented SmartLine™ Low Voltage charging, USB2.0, and USB-C, ChargeLine™, and ChargeLine™ Ultra.
SmartLine™ - features LapSafe®'s unique ultra-safe built-in charger, specific to the make and model of laptops, Chromebooks, or tablets. No need for the device's own AC adaptor.
Charging is integrated into the 'borrow and return' process to ensure that only the best-charged device is loaned. All devices are charged simultaneously in the fastest possible time.
Incorporated into our power management is PowaSave™, an intelligent technology which understands when a group of devices are fully charged. Once a full charge has been reached, PowaSave™ switches off the power supplies, meaning no electricity is wasted, keeping environmental damage, and running costs low. In reverse, the clever technology automatically switches the power back on when devices need charging.
Available to suit all devices as well as, USB2.0 and USB-C.
Chargeline™ - uses the device's own AC adaptors. Standard UK 3-pin or Euro plug sockets are conveniently fitted in each locker bay, allowing easy device access.
ChargeLine™ Ultra – an ideal solution where hot lockers are required. Up to three devices can be charged using 2 x USB 2.0 sockets and a standard UK mains socket.
How can I benefit from a drop-off/collect service?

When working in a busy organisation and with hybrid working now a modern setup, it is often difficult to cross paths with other team members. A drop-off/collection service supports a seamless handover process in these circumstances, providing a more efficient, flexible operation.
It also works well in other environments; an educational sector, when learners are handing in assignments, books, or personal information; in a retail sector to provide a self-service 'Pick-up' point for customers collecting orders or in a healthcare sector, for a more manageable prescription dispersion.
A 'drop-off and collection' service provides practicality to most sectors. It simply allows a secure exchange of assets when it isn't always possible to do so in person, due to busy schedules or limited manpower.
How can I benefit from a hot locker service?

A hot locker service can provide many benefits within most organisations. For those operating within a modern hybrid setup, it allows workers to secure their belongings for the day safely.
By introducing hot lockers into a hybrid environment, you are also saving on space, as the traditional PCs on desks can be replaced with a shared space of hot desks.
There are many reasons for using a hot locker, and the outcome is that securing belongings and not having to carry unnecessary items around all day creates a more relaxed and efficient environment.
How cost-effective is a Smart Locker?

The initial cost of a Smart Locker can often seem like a questionable expense; however, organisations are making huge savings in the long run.
These solutions can reduce your energy bills when using LapSafe®'s SmartLine™ Charging method with PowaSave™, as previously explained. Traditional desktop PCs in dedicated rooms tend to use more energy because the PCs are often left on continuously.
As devices are shared amongst users, businesses are saving money on the fact that a smaller quantity of devices is needed. This also supports a more environmentally friendly approach as fewer devices means less 'tech waste' going to landfills.
Smart Lockers are a huge space saver, gone are bulky desks and PCs in a dedicated room, as devices are stored in a more compact manner where users can simply borrow a device and work in their chosen area. The free space can then be used more practically.
When loaning out devices or equipment, there is often a dedicated person to check these in and out, which can be a timely process. Opting for a self-service solution instantly saves time for this staff member, reduces long queues, and creates more freedom for the users.
I want to buy, how long is the sales process?

LapSafe® aim to deliver, install and commission your product in 12 weeks.
Each unit is built-to-order by our fully trained engineers and with this, are proud to be members of 'Made in Britain'(link). LapSafe® engineers will deliver and install your Smart Lockers. The installation is processed promptly with minimal destruction.
Check our many Case Studies which support this.
Once complete, you have a lifetime warranty and continuous support from our team.
Still have further questions?

Check out our FAQs section or if you'd like to discuss your requirements with one of our friendly experts, fill out the Contact Sales form.
If you need to manage and control your devices with a more efficient, cost-effective approach but feel like you don't need something as advanced as a Smart Locker, then we have a range of trolleys, cabinets, and units on our Storage & Charging Solutions page.
Find out more about LapSafe on their member profile page here