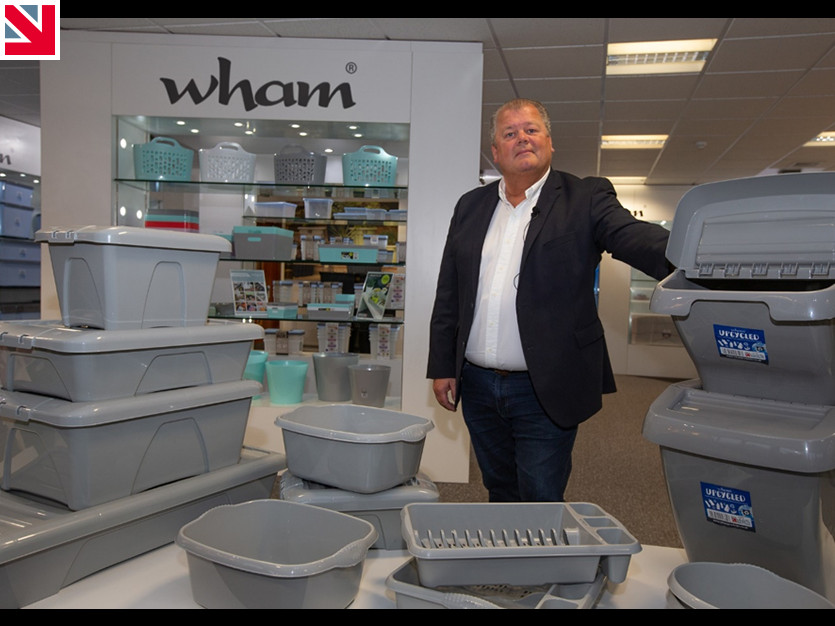 "What More UK will achieve double-digit growth this year," says Andy Riley, What More UK sales director.
Part of that growth is down to the company's continued commitment to attending tradeshows in the UK and overseas. This February What More UK will be attending Spring Fair at the National Exhibition Centre in Birmingham from the 1st to the 6th, followed immediately by Ambiente in Frankfurt from the 7th to the 11th where they will be flying the export flag for Made in Britain.
Looking at the combined visitor numbers for these two exhibitions, it's clear why What More UK are so committed to attending every year. Spring fair, the smaller of the two, attracts over 50,000 visitors while Ambiente, having an international focus, expects 136,000 visitors. Add those two figures together and What More UK will manage to put its products in front of over 180,000 people. That's the equivalent to the population of a small city. The innovative manufacturer hopes to expand its current export base from 73 up to the grand total of 100 countries around the world.
Andy Riley said, "This year What More UK has celebrated its 20th birthday and it will also be the 20th year running we have attended Spring Fair. It's an important show for us and it has become a fixture on our calendar because we always come away with a few success stories".
One of the main reasons for attending these shows is to showcase the new products What More UK have created, these include a large extension to the innovative Wham Upcycle range, Wham Home Upcycled. New technology has enabled them to create products with thinner side walls which means they can bring the range into the kitchen and utility rooms with washing-up bowls, kitchen draining racks, and laundry baskets. A further extension to the Wham Upcycled range will be a line of eco-friendly garden pots.
What More UK's product development team have also been busy in the kitchen. They have state-of-the-art machines which enable them to produce a brand-new line of measuring jugs and food-box sets, there is also new product launches of top-quality bakeware at all price points, and a line of kitchen bins.
What More UK also supply the iconic brand Flash in the UK, known as Meister Proper in Germany, and Monsieur Propre in France. This year's exhibition season will see several new products from these lines too. Perhaps the most exciting of these is a versatile new mop with an extendable handle and changeable heads which, when combined, now offer the consumers up to 18 product configurations
Keep an eye out for What More UK at Spring Fair halls 9 and 10, stand 9G40 – H41 from Feb 1st to the 6th, and at Ambiente in hall 12.1 stand C89 from Feb 7th through to Feb 11th.