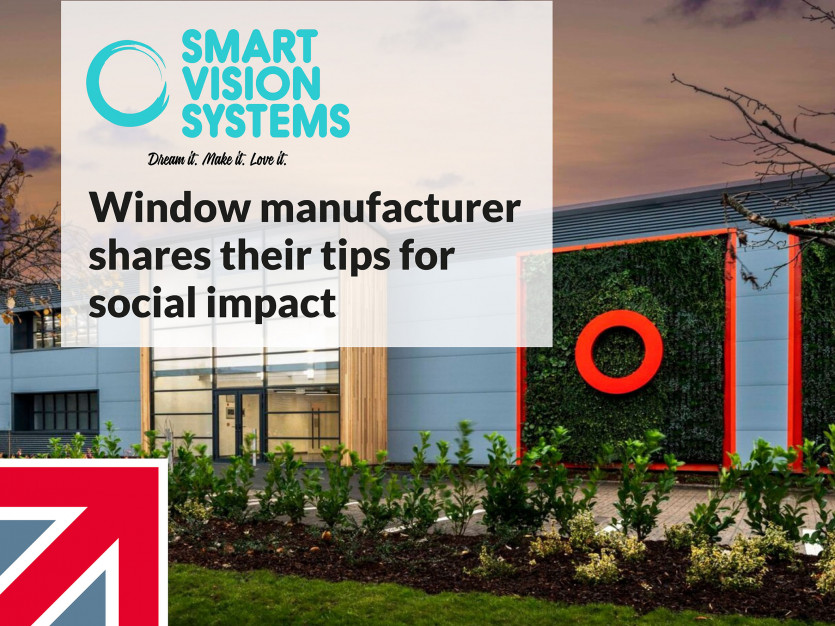 Kent-based window manufacturer, Smart Vision Systems prides itself on the work that they do, having worked on almost every type of project imaginable. The firm is an expert in fenestration, which is the arrangement, proportioning, and design of windows and doors in a building.

The company has taken part in the Made in Britain Green Growth programme and scored particularly highly in the 'Social Impact' pillar of the assessment. We discussed the excellent work the company are doing to help inspire your business and progress your own sustainability journey.

How does your business engage with the local community? How did you choose which organisations to support or activities to deliver?

We have a running cycle of recursive support. As a company, we see what we can do to impact the largest amount of people. For example, most recently our company vans were used by volunteers to transport food and goods to lorries shipping aid to Ukraine. We were asked by a local volunteer if this could be done and fitting in with our approach, we were keen to get involved.

Can you give some practical tips to members who are writing employee guidelines and policies on modern slavery, pay and performance issues?

The most practical piece of advice is to put yourself in the shoes of the employee reading and using the manual. This way you create a policy that benefits the people who will use it, asking the question "What would I want to happen in this situation?' This way, we are applying real scenarios to our people, and not just looking to legal jargon that is designed to protect the company and not better our standards!

How do you support equality in your workplace? What tips would you give to other members?

Decisions that impact our workforce always go through an almost toolbox talk process where we consult decisions with our workforce, we let them clearly know the business reasoning behind the decision and we ask for their input which very often gives us more and better ideas. This way, the firm is kept equal at every level, and big decisions are filtered down throughout the business making sure that everyone is involved in the decision-making process and feels like they can have a say on the place that they work!

Made in Britain's Green Growth Assessment provides your business with a benchmark, so you can understand the progress your business is making in its sustainability journey. You can empower your business by joining the Made in Britain Green Growth programme.