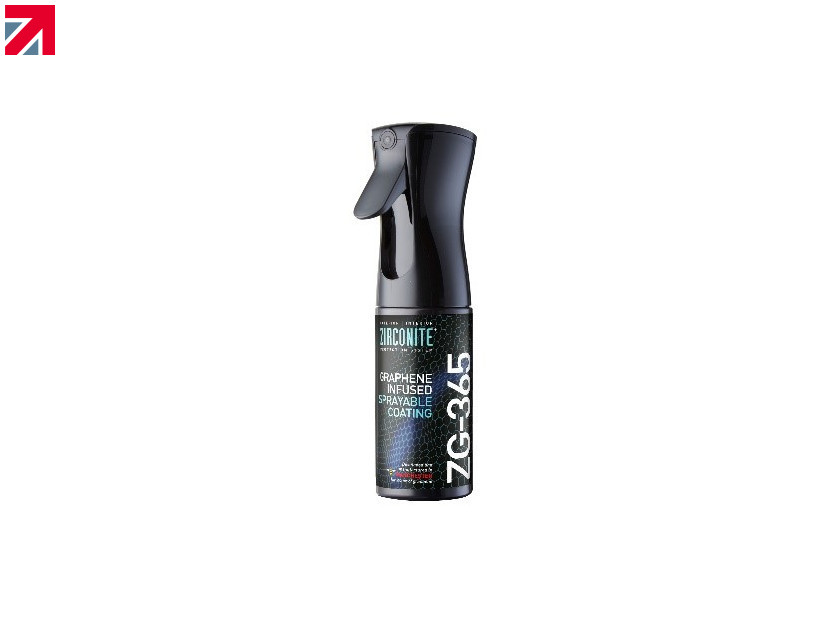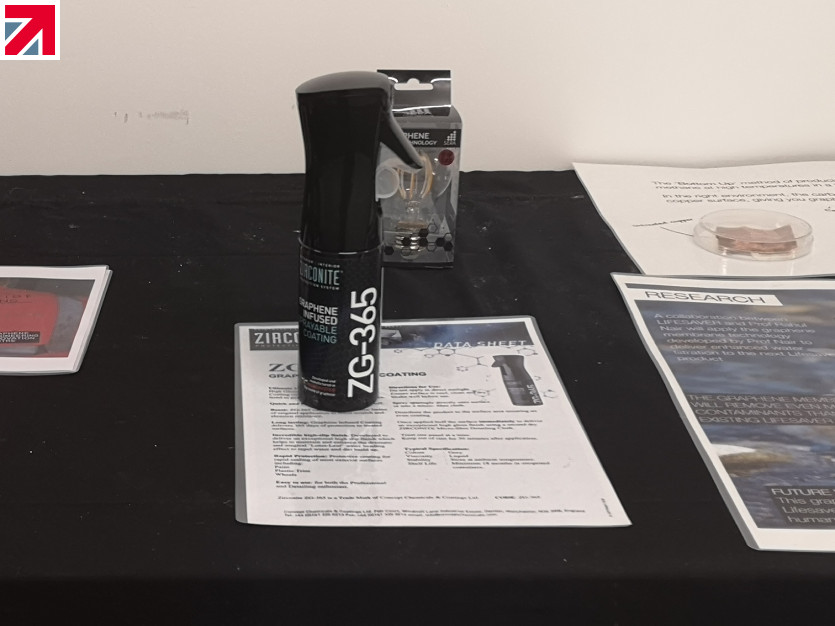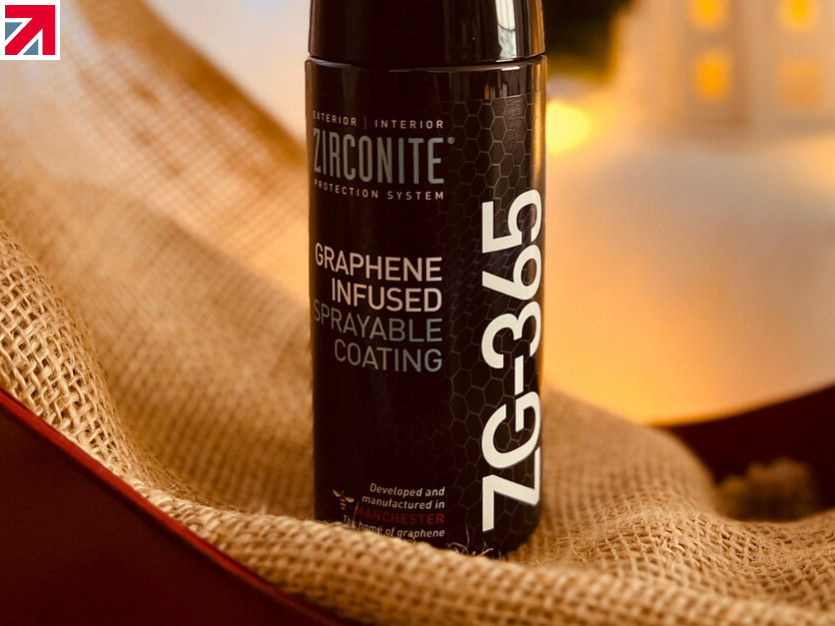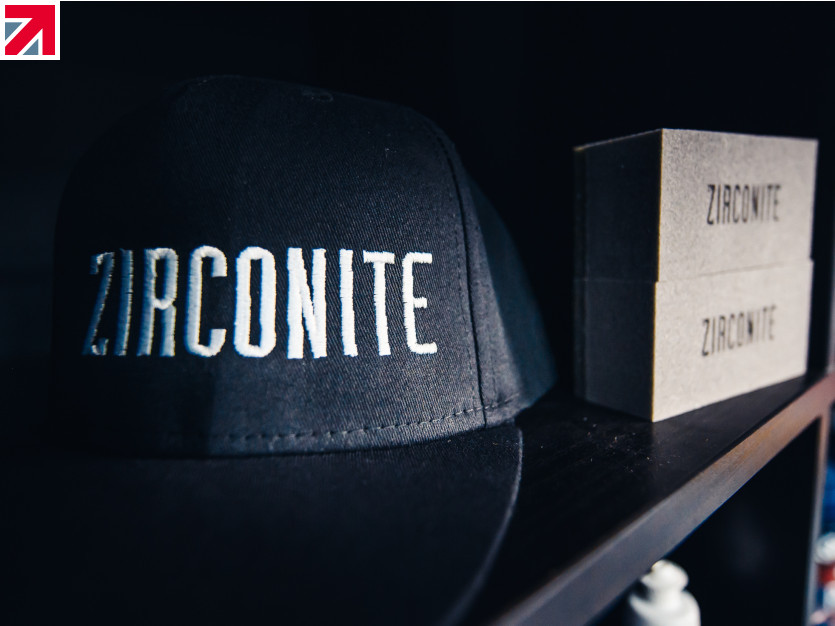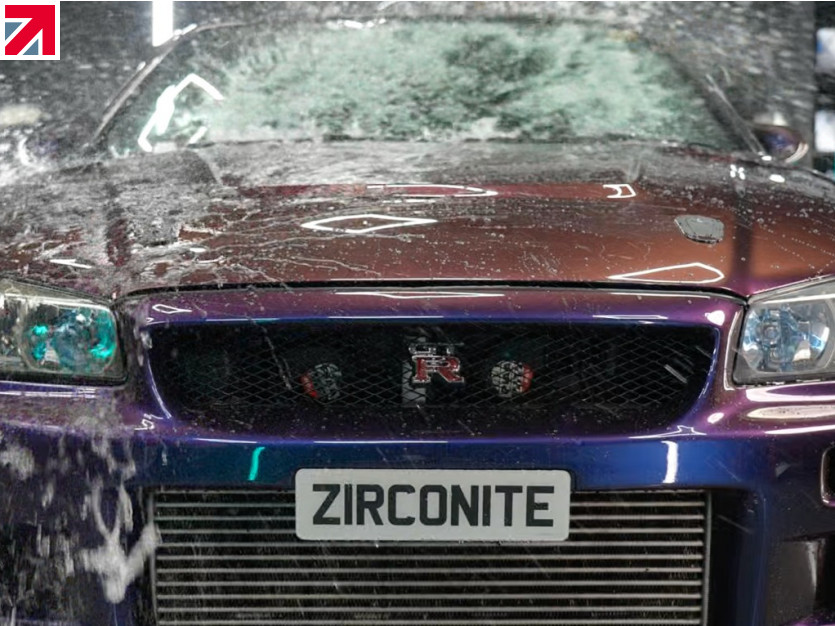 ZIRCONITE ZG-365 Graphene-Infused Automotive Coating
Provides 365 Day Protection
Concept Chemicals and Coatings, based in Manchester, England, has created an ultra-high performance and long-lasting, multi-surface automotive protective coating, ZIRCONITE ZG-365, formulated using the world's strongest and thinnest commercially-available material, graphene.
Delivering 365 days' protection against dirt, grime and weathering, ZIRCONITE ZG-365 can be used on paintwork and other hard surfaces, such as plastic trims and wheels, offering effortless maintenance to keep them in pristine condition.
The product has been developed in collaboration with The University of Manchester's Graphene Engineering Innovation Centre (GEIC) [https://www.graphene.manchester.ac.uk/geic/], renowned for its pioneering work in the research and development of graphene for commercial applications.
Concept Chemicals engaged with the University through the GEIC's Bridging the Gap scheme [https://graphenegrants.com], an EU-funded programme that provides support for businesses in the Greater Manchester area to develop innovative products using graphene and other so-called 2D materials.
ZIRCONITE ZG-365's graphene-infused formulation provides an exceptionally high-slip gloss finish when applied to a vehicle's exterior surfaces, helping to maintain and enhance the dramatic and magical 'Lotus-Leaf' water beading effect; repelling water and dirt build up.
At just one atom thick, graphene possesses material qualities and characteristics unmatched by any other material, including super-high strength (200 times stronger than steel), light weight and transparency.
Zirconite ZG-365 simply mists on and buffs off to leave a tough, gloss finish, with the coating rapidly curing to form a strong chemical bond to automotive paintwork and other hard substrates.
Used as a standalone coating or as a "booster" spray for other Zirconite coatings, ZG-365 is quick and easy to use for both the professional and enthusiast.
Zirconite ZG-365 can be layered within 3 mins of original application to further boost scratch and abrasion resistance.
Available in a 200ml (6.76 fl.oz.) eco-friendly, non-pressurized spray dispenser, Zirconite ZG-365 can be used to coat and protect several cars.
Graphene was first extracted from graphite in 2004 at The University of Manchester by Professor Andre Geim and Professor Kostya Novoselov, who both received a Nobel Prize in Physics in 2010 for their groundbreaking work. The University has since built two state-of-the-art facilities - The National Graphene Institute and the GEIC - which set the standard for world-class graphene and 2D material application development.
Contact:
Fraser Callum, World-wide Brand Manager - Zirconite
fraser@conceptcemicals.com
+44 (0)771 953 1967 / +44 (01)61 335 0213
About Concept Chemicals and Coatings
Concept Chemicals & Coatings Ltd was founded in 1987 by a team dedicated to the pursuit of excellence. The company is now recognised as one of Europe's leading manufacturers of quality chemicals for the professional vehicle cleaning and appearance conditioning industry.
Concept's total commitment, through technical research and development, backed by investment in modern manufacturing facilities, delivers to the end user an unrivalled edge in product performance and quality of finish. Concept is also committed to providing both user friendly and environmentally acceptable products as a foundation to product development.
Concept Chemicals & Coatings Ltd
FELT COURT, WINDMILL LANE INDUSTRIAL ESTATE DENTON, MANCHESTER M34 3RB. ENGLAND.
TEL: +44 (0) 161 335 0213 FAX: +44 (0) 161 335 0214
email: info@conceptchemicals.com
www.conceptchemicals.com
Find out more about CONCEPT CHEMICALS & COATINGS LTD on their member profile page here