Apron with lucky koi screen print: this unisex natural cotton item makes a rustic gift.
Manufactured by Curious Lions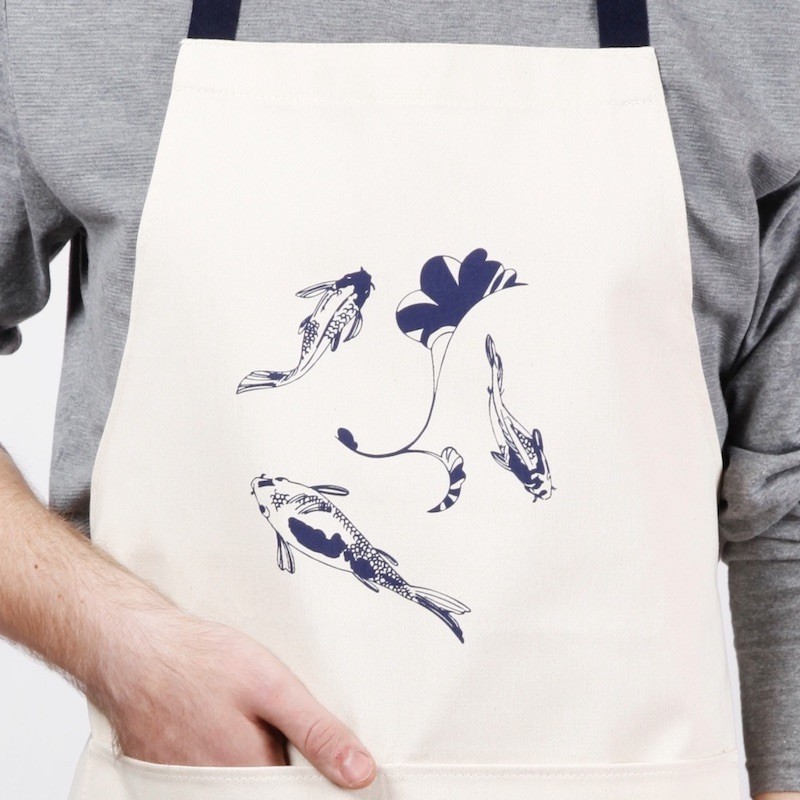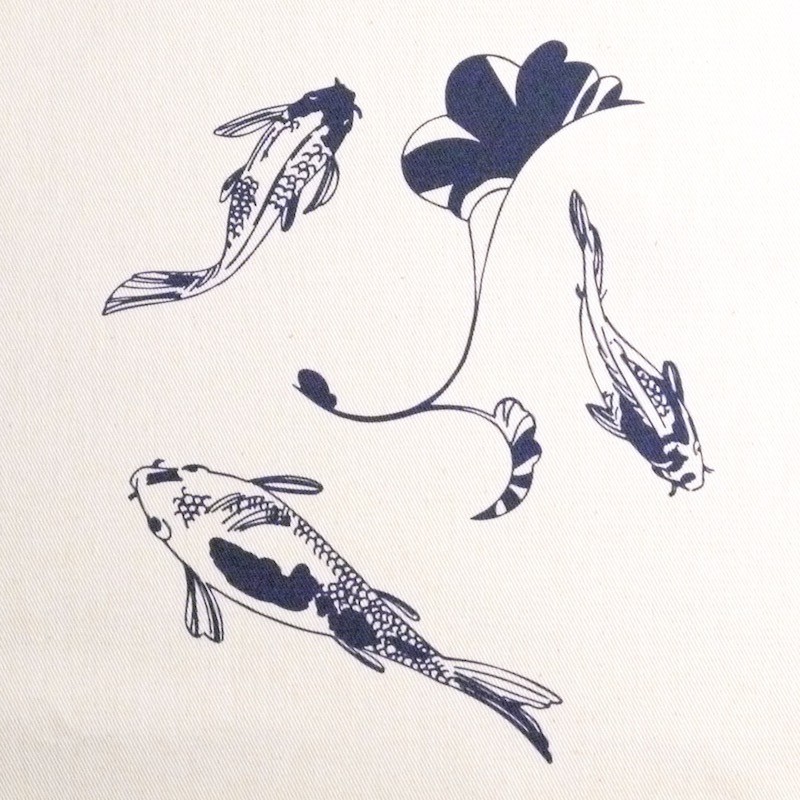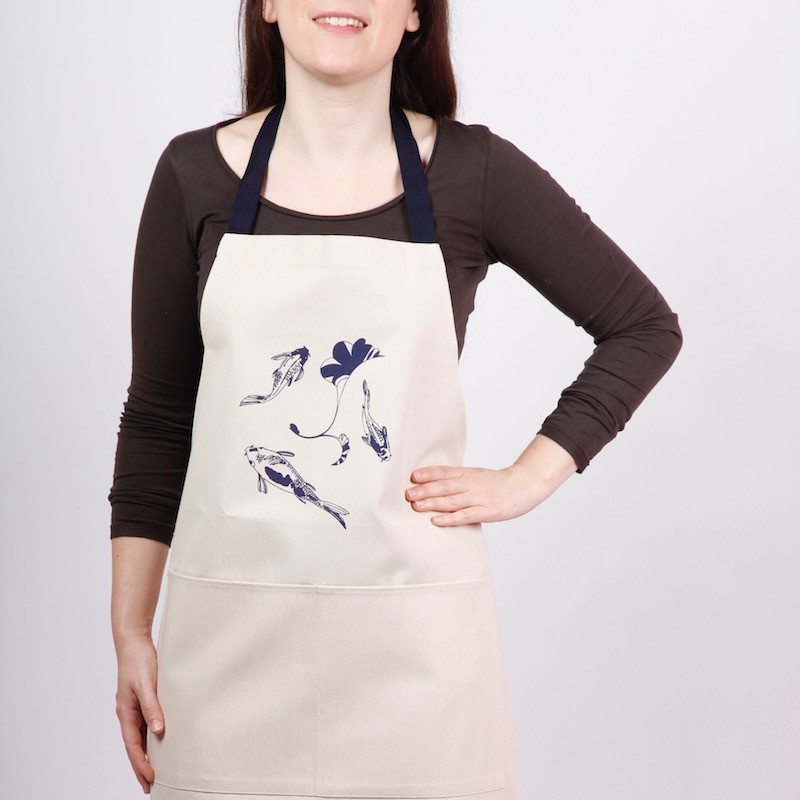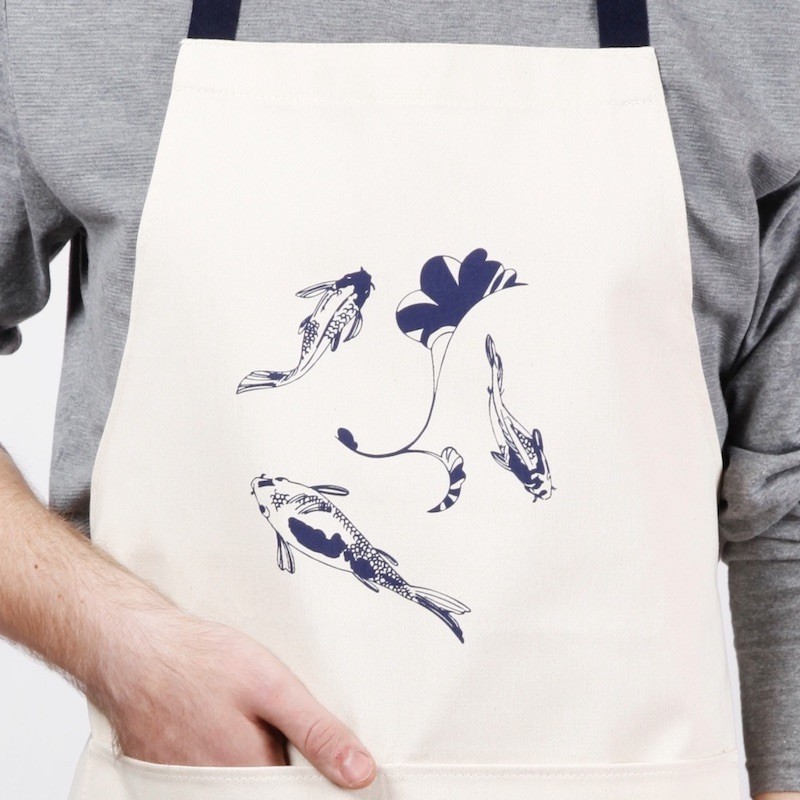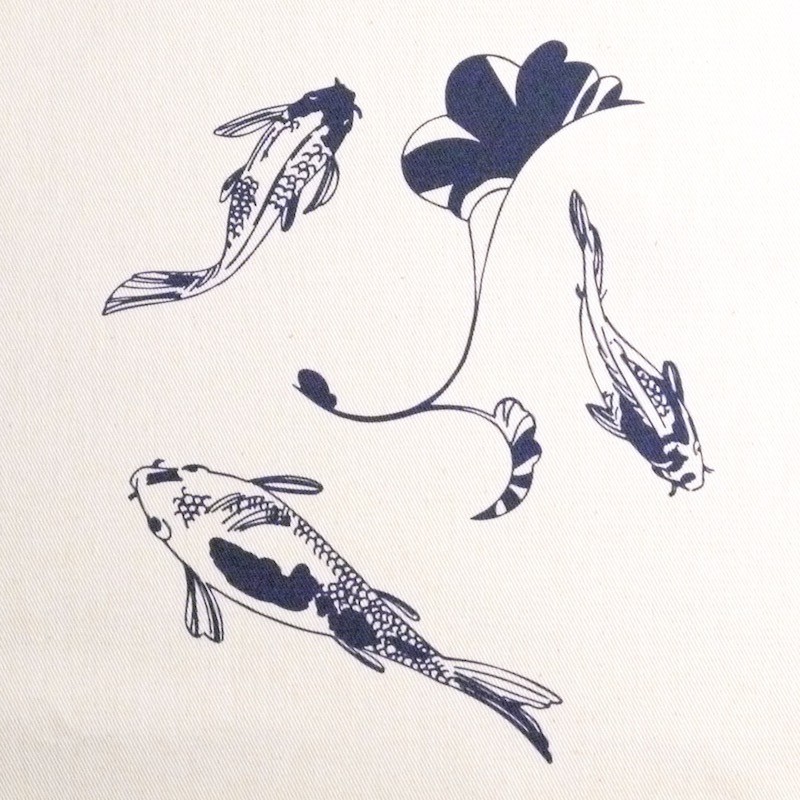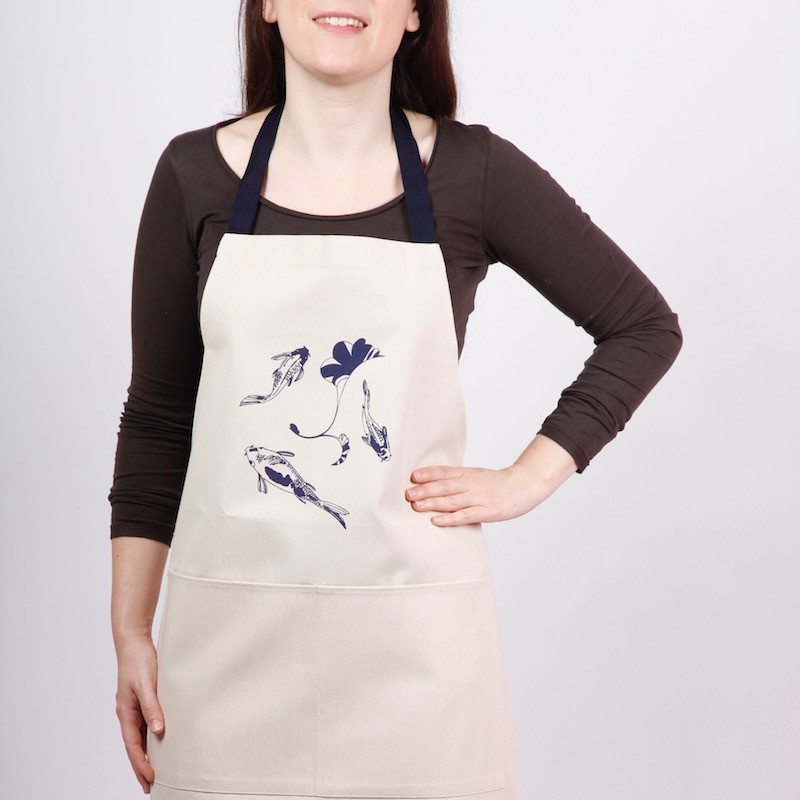 Product Buying Options
Additional Sales Information: Can be purchased wholesale, please contact sales.
Product Description
This koi themed unisex apron will keep your clothes protected and includes a double front pocket and navy ties.
Koi is a single colour design screen printed in Great Britain onto natural cotton drill.
Dimensions of apron: Height 86 cm x Width 60cm (not including ties).
Wash at 40 degrees.
Applicable Product Categories
Manufacturer Profile
Curious Lions
Home & Living / Gifts